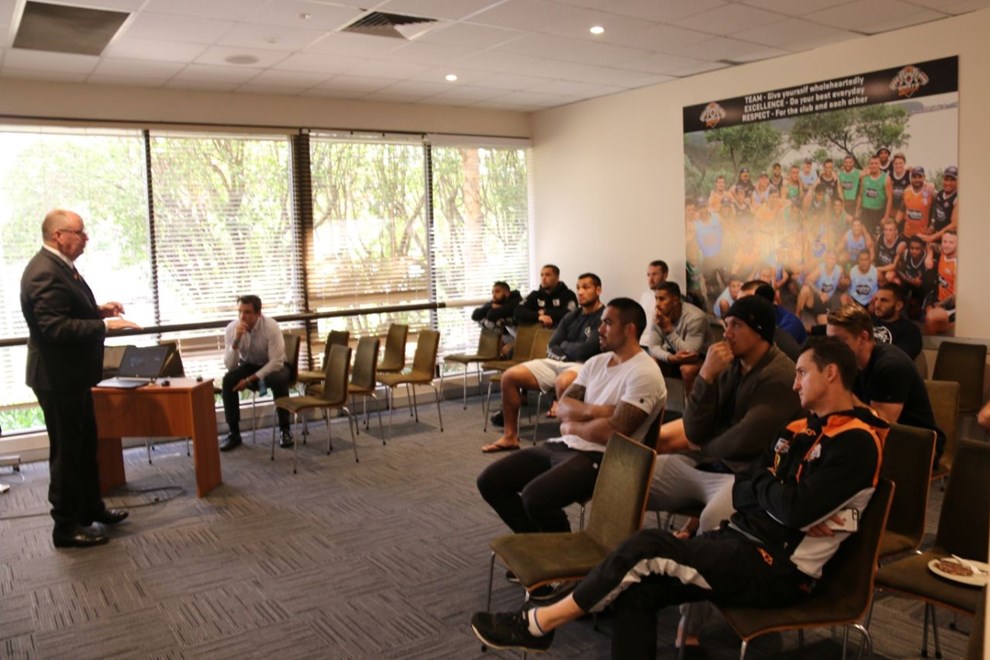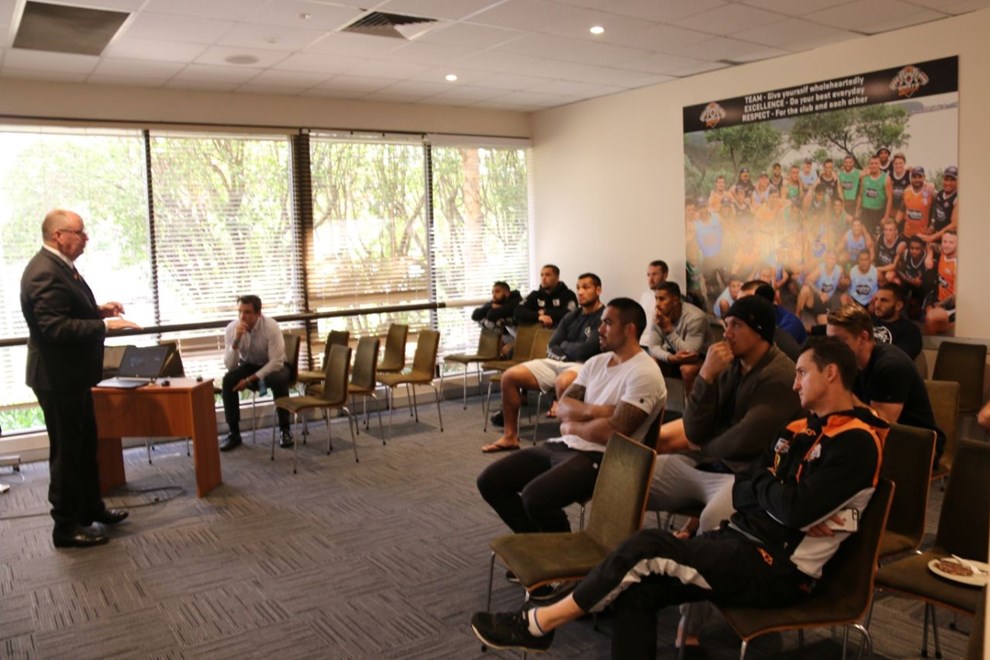 Ahead of Friday night's beyondblue Round game at ANZ Stadium Wests Tigers held a special beyondblue Bash today.
A beyondblue Bash makes a real difference to the lives of individuals, families and communities affected by depression, anxiety and suicide, raising much needed funds and awareness.
As a part of Wests Tigers' beyondblue Bash the players were joined for lunch at Concord Oval by Allan Sparkes CV.
Allan spent time talking with the playing group about his experiences and how he has dealt with mental illness throughout his life.
Allan is one of only five Australians in the past 40 years to be awarded Australia's highest bravery decoration, the Cross of Valour, awarded for 'acts of the most conspicuous courage in circumstances of extreme peril.' He served for more than 20 years with distinction in the NSW Police Force and on a number of occasions has put his own safety at risk to save others.
You can donate to Wests Tigers beyondblue Bash here.