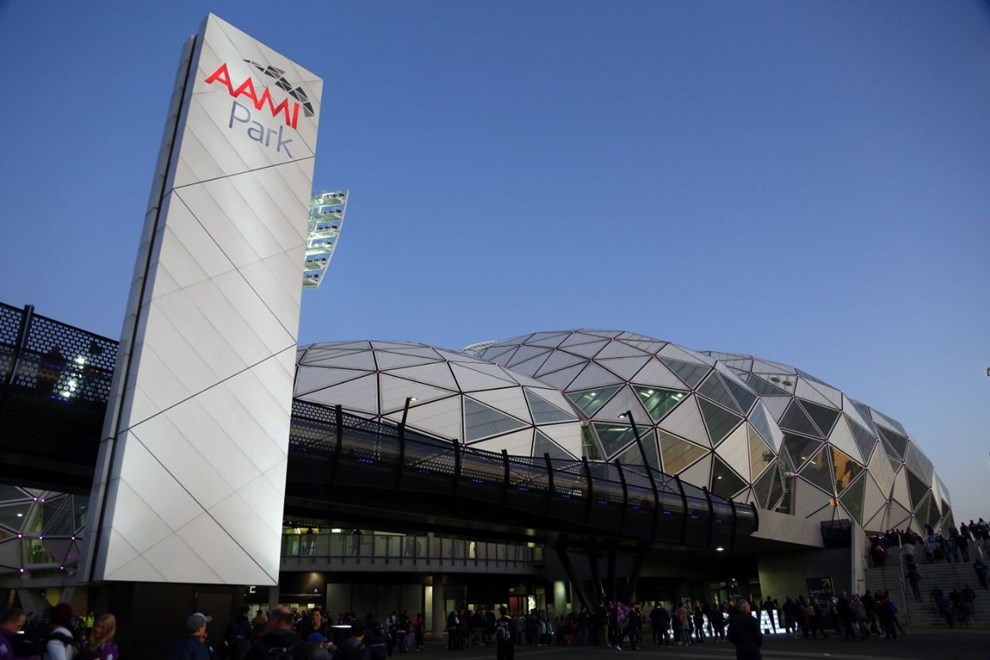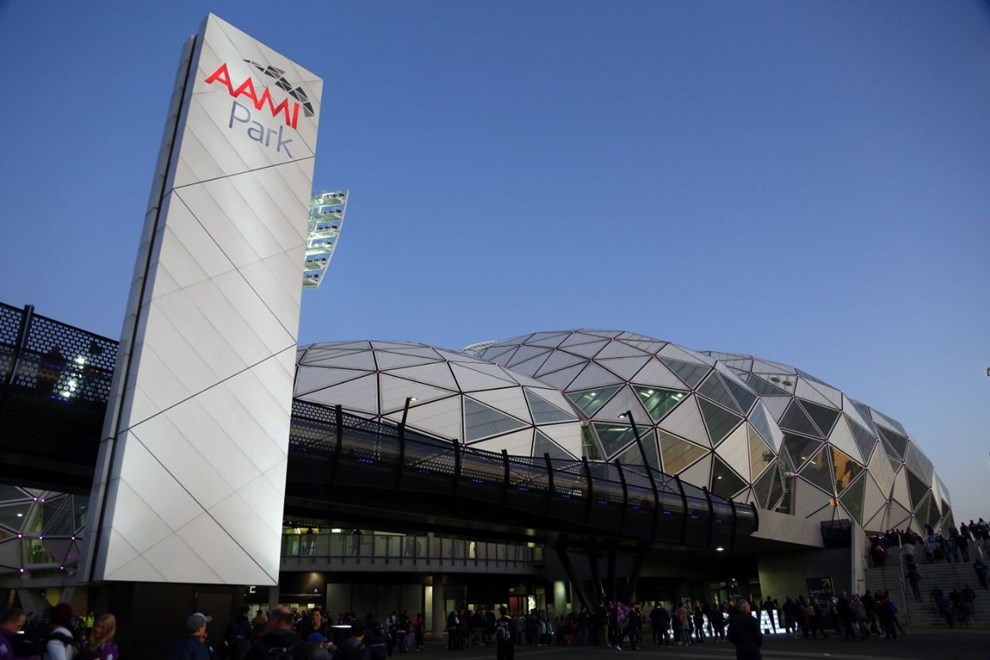 Fresh off the bye, Wests Tigers head to AAMI Park this week for the first time since 2013 as they look to secure a vital two points against the Melbourne Storm.
Jason Taylor's men will certainly take plenty of confidence into Sunday's game — winning three of their last four games — but well aware of the test that lies ahead of them in Melbourne. Despite a Round 15 defeat to the Dragons, Craig Bellamy's side have shown their usual class all season to sit second on the Premiership ladder, and will no doubt look to use their home-ground advantage to their favour once again this weekend.
On their last venture to AAMI Park in 2013, Wests Tigers showed plenty of fight to lead 12-6 with 20 minutes remaining in the match, before a 14-7 penalty count in favour of the home side saw the Storm finish the match better to emerge with a 26-12 victory.
The only other time these two sides have played at AAMI Park — in Round 14, 2012 — it was the visitors who produced a stunning upset to down Melbourne 10-6.
That fixture would mark the only time that Wests Tigers have beaten Melbourne in Melbourne, with the home side winning all nine of the previous encounters at Olympic Park and Docklands between 2000 and 2009 — by an combined scoreline of 288-116.
Wests Tigers biggest ever loss came in this period, a 64-0 defeat to the Storm in 2001.
When these two sides met earlier this year, it was a much close encounter, with the Storm prevailing 17-16 in a Golden Point thriller at Leichhardt Oval in Round 7.
While Sunday's match might be somewhat of an unfamiliar trip for many of Wests Tigers' young squad, there's no doubting the confidence that will be evident in the team given their strong display against the Storm earlier this year as well as their recent form.
Coming off the bye weekend too, Head Coach Jason Taylor said that his side would be feeling fresh and well prepared for arguably the strongest team in the competition.
"We've built a bit of momentum over the last six games," Taylor told Big Sports Breakfast.
"We're pretty happy with what we've done over the last few weeks and the challenge is to keep improving. It's not a matter of saying that's good enough and we hang on to that; we need to keep improving because there's more there.
"It takes time to get everything on track, but we're getting there.
"The game against the Broncos was a big one for us with the way we played, the style of footy that we played and the control that we showed against a well-coached side.
"We're learning how to play that grinding tough style and when we put some our skill on top of that, it'll make us hard to beat if we can do that week in and week out.
"Melbourne is a great test and we're really looking forward to it," he said.
"The fact that we've got pretty much two weeks to prepare for that is good.
"It's been a great opportunity to get some hard work done but also to give the guys a rest too. We're really fresh and building up for what will be our biggest game of the year against Melbourne in Melbourne."
Don't miss Legends Day as we celebrate some of the greatest players ever on July 2!