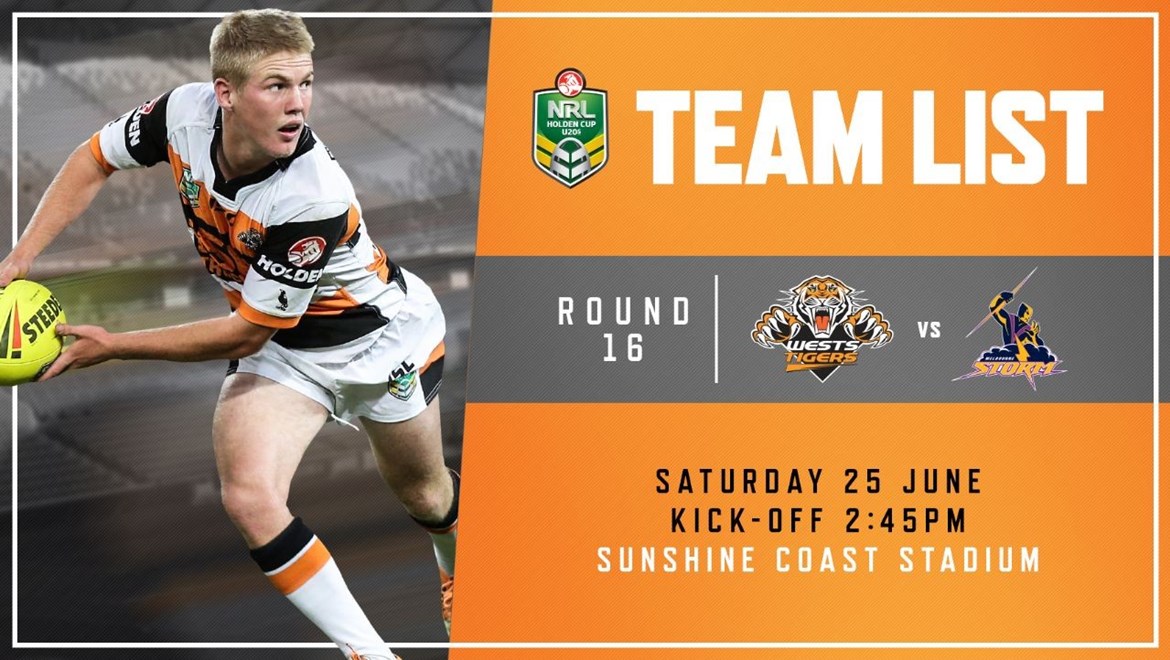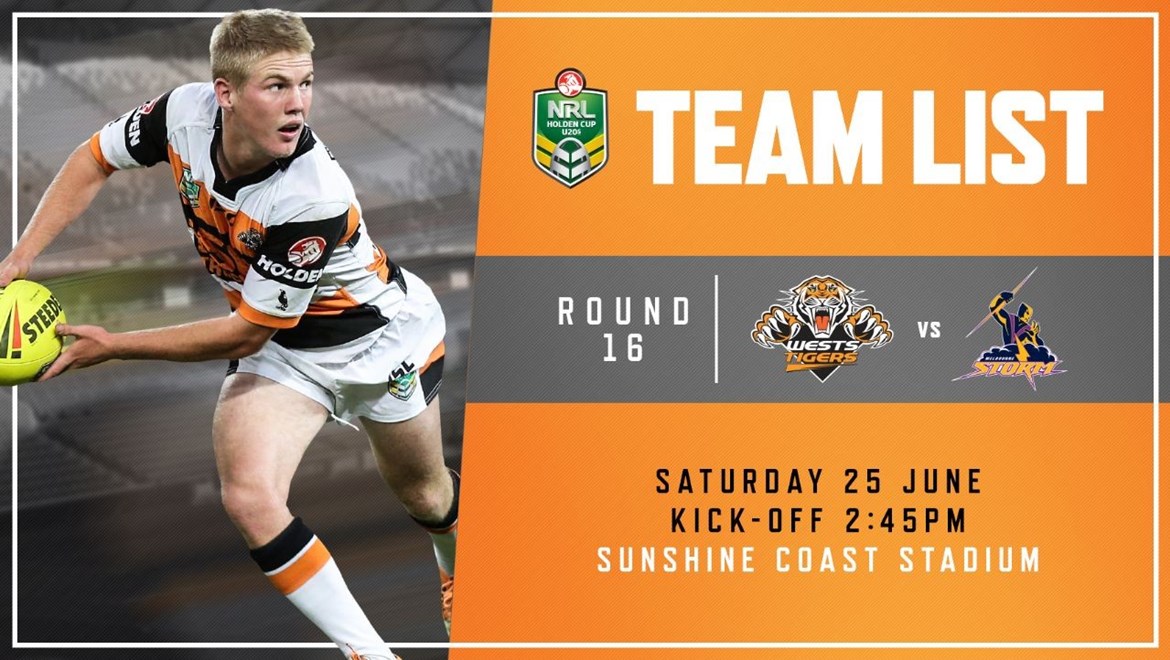 Wests Tigers NYC Holden Cup Head Coach Willie Peters has named his side to take on the Melbourne Storm in their Round 16 clash this Saturday, June 25.
The match will be played on Saturday at 2:45pm from Sunshine Coast Stadium — not prior to the NRL game — as Wests Tigers look to consolidate their top-four position with a victory against a Storm side who they comfortably beat 44-12 earlier this year.
Despite recording that victory earlier in the season, Peters said he was expecting a very tough encounter this week — compounded by a difficult day trip to the Sunshine Coast.
"We're expecting another tough one and a pretty challenging game," he said.
"You look at Melbourne's results throughout the year and they're in every game.
"When they do travel away, it is challenging for them, but they're always tough on the Sunshine Coast, and there's no reason why that'll be different this week.
"It's a tough trip for us with the flight and the day trip too," he said. "We haven't been successful doing that day trip this year having lost to the Broncos and Titans, so while it's going to be challenging, we're really going to look hard at our preparation.
"We're changing a few things this week that should help us with that."
Peters will welcome back a number of players from the Club's Intrust Super Premiership team this weekend, and said having their experience back on deck would be key for his side as they look to record their seventh win out of their last 10 games on Saturday.
"It's helpful this week to have both our halves and some other guys drop back from reserve grade, and we'll really take a lot from having their experience back," he said.
"We're averaging eight players out per game this year, with injury or stepping up to other grades, so that's been challenging, but it's really helped grow our depth and give us a good core group of players to call from. The Holden Cup is about developing players and I think we're really doing that with the number of players we're using this year."
Having played 13 games so far this year (one match against the Roosters postponed due to bad weather), Peters said he was happy with the form his team have shown this season, but said he was looking for his side to go up another level in the coming weeks, highlighting a crucial period of four games prior to the team's second bye in Round 19.
"I think this block of games could really set up our season in a positive way," he said.
"If we can get through these and be successful it should put us in a really good spot for the last six games of the year. But at the same time, we don't want to get too far ahead of our ourselves. I know it's a bit of a cliché, but we really need to make sure we're looking one game at a time and not thinking about finals or anything like that at the moment.
"We want to pride our game on defence. We know if we defend well, we've got enough points in us to get the points each week as we've shown plenty of times this year.
"In the back half of the season, the teams that can defend the best will get over the line more often than not, so we want to make sure that's something we're priding ourselves on."
See Wests Tigers Holden Cup team to take on the Melbourne Storm this week below!
Don't miss Legends Day as we celebrate some of the greatest players ever on July 2!
WESTS TIGERS HOLDEN CUP
1. Roman Ioelu
2. Jesse Jackson
3. Ryland Jacobs
4. Samuel DeFiddes
5. Toa Mata'afa
6. Veiru Mapesone
7. Thomas Bartley
8. Mark McCormack
9. Daniel Peck
10. Taniela Paseka
11. Bayley Sironen
12. Jakob Giles
13. Jack Wheelhouse (capt.)
Interchange:
14. Paul Roberts
15. Lenny Sauni
16. Trent Pye
17. Rhys Sciglitano
18. Royce Tout
Coach: Willie Peters