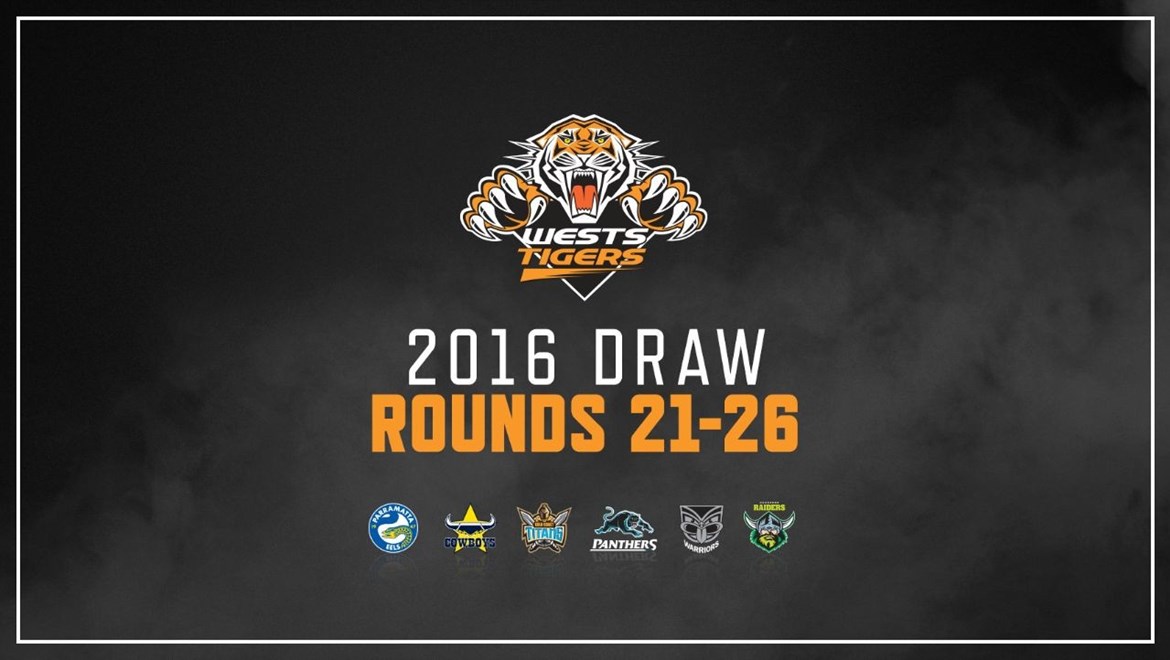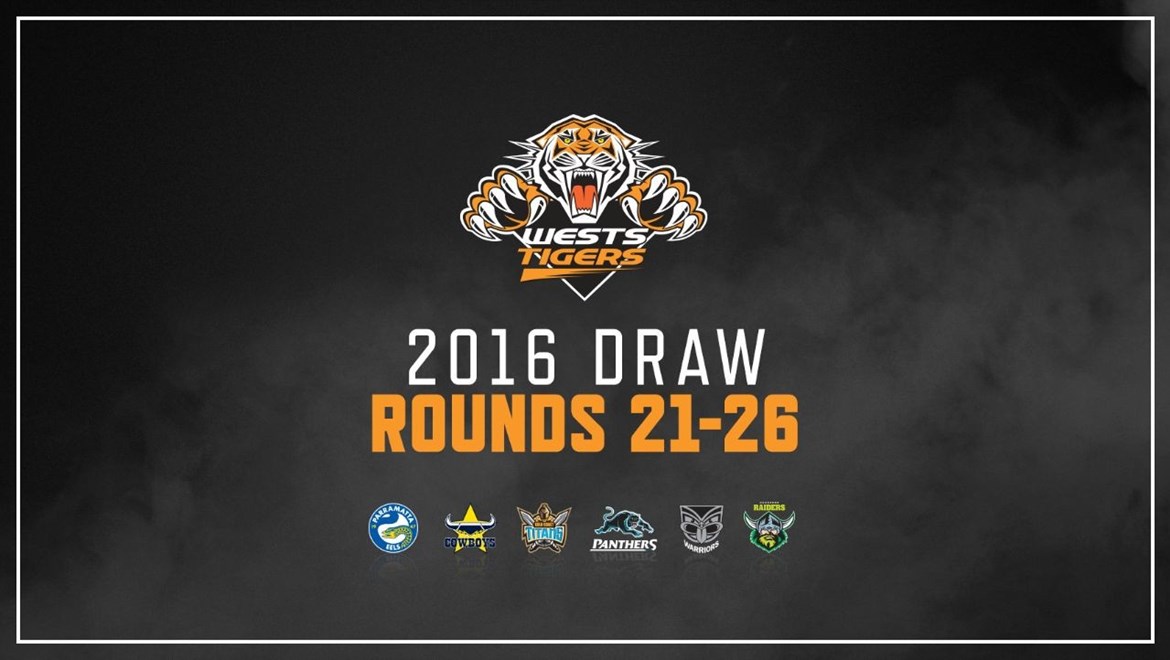 The National Rugby League have confirmed the full draw for the 2016 NRL Season, with the release of the times and details for Wests Tigers final six rounds of the year.
Wests Tigers will have three home games in the final six rounds, including a family-friendly Saturday afternoon match against the Titans at Campbelltown Sports Stadium, as well as two Sunday afternoon games at Leichhardt Oval on August 7 and September 4.
In Round 22, the Club will take on defending premiers North Queensland Cowboys on Sunday at Leichhardt Oval — a fixture they have not lost since 2000 — before facing Gold Coast next Saturday at Campbelltown Sports Stadium for the first time since 2011.
The Club's final home game of the year will take place on Sunday, September 4 when they take on the Canberra Raiders at Leichhardt Oval, with kickoff from 2:00pm.
See the confirmed details for the remaining rounds of the 2016 Season for Wests Tigers!
Don't miss Legends Day as we celebrate some of the greatest players ever on July 2!
REMAINING FIXTURES
Round 16: vs. Storm at AAMI Park (A) — Sunday, June 26 at 4:00pm (NINE, FOX)
Round 17: vs. Panthers at ANZ Stadium (H) — Saturday, July 2 at 5:30pm (FOX)
Round 18: vs. Bulldogs at ANZ Stadium (A) — Saturday, July 9 at 7:30pm (FOX)
Round 19: BYE
Round 20: vs. Dragons at ANZ Stadium (A) — Sunday, July 24 at 4:00pm (NINE, FOX)
Round 21: vs. Eels at ANZ Stadium (A) — Saturday, July 30 at 5:30pm (NINE, FOX)
Round 22: vs. Cowboys at Leichhardt Oval (H) — Sunday, August 7 at 4:00pm (NINE, FOX)
Round 23: vs. Titans at Campbelltown Stadium (H) — Saturday, August 13 at 3:00pm (FOX)
Round 24: vs. Panthers at Pepper Stadium (A) — Friday, August 19 at 7:50pm (NINE, FOX)
Round 25: vs. Warriors at Mt. Smart Stadium (A) — Sunday, August 28 at 2:00pm (FOX)
Round 26: vs. Raiders at Leichhardt Oval (H) — Sunday, September 4 at 2:00pm (FOX)
Note: All times listed in AEST