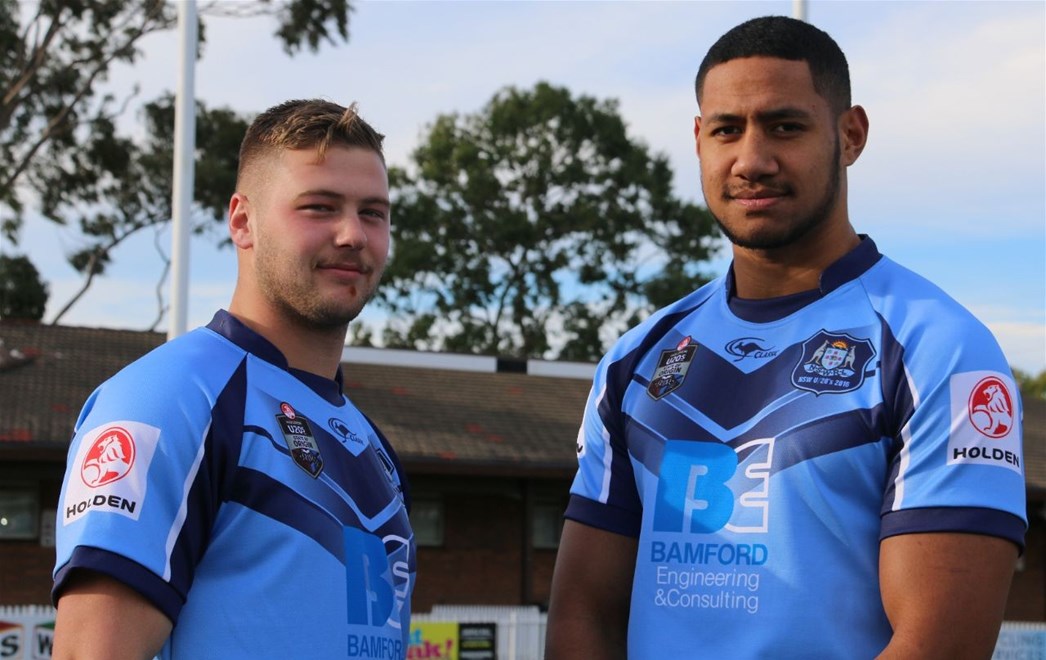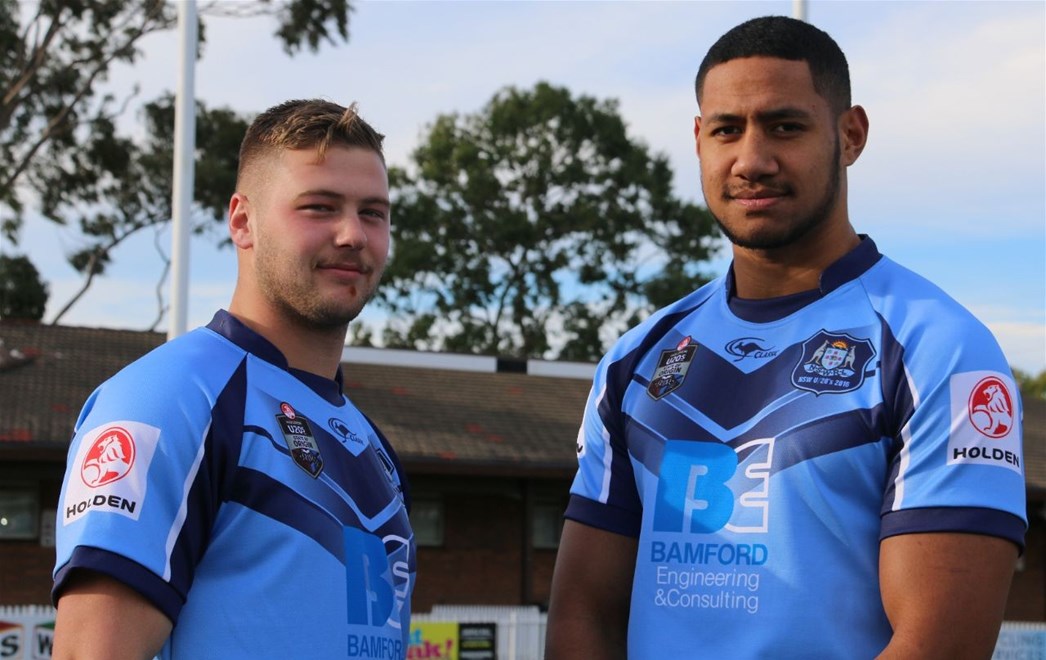 NOTHING was going to wipe the smile off Taniela Paseka's face this week.
At first glance, the prop forward stands as an incredibly imposing figure — something which certainly rings true the second he steps foot on to the football field.
Two metres tall. 120 kilograms.
18 years old.
Yet for all the aggression and monster seemingly within the All Saints Liverpool junior, there was no hiding his excitement and delight of making the NSW Under 20's team.
Excited probably doesn't do it justice.
"It means a lot to make this team," Paseka reflected ahead of tonight's match.
"This is the first rep team I've ever made.
"So to play for NSW is a dream come true, and I just can't wait to get out there tonight."
Being selected for the team isn't the only "first" the giant teenager has experienced in, what he describes, as a whirlwind season that he never thought would happen.
Paseka began the year as a 17-year-old training with the extended first-grade side in pre-season — running alongside the likes of Dene Halatau, Aaron Woods and Robbie Farah.
He'd never trained with players older than himself before, but there he was, throwing himself into contact drills with international and representative players around him.
Dropping back to the Holden Cup after Christmas, Paseka found his way on to the bench of the Club's NYC trial matches against the Sydney Roosters and Cronulla Sharks.
Two weeks later, he was in the final 17 for the season opener against the NZ Warriors.
Fast forward another 18 weeks, and not even Paseka can believe all that he's achieved.
"It's been crazy," he laughed.
"I didn't think I would get anywhere near the chances that I've had this year.
"I knew that, with the 20's, JJ [Felise] and Junior [Tatola] would probably go up to reserve-grade or the NRL at some point so there could be a few chances for me, but I didn't quite think it would happen as much as it has. I've really been able to step up and do my job and lead that team, in a way, which is something I've never done before.
"[Coach] Willie [Peters] is a great person and he's helped me a lot this year with adjusting to being at Wests Tigers and that kind of thing. My family have also really helped me too through tough times, and I'm forever grateful for them.
"When I told my dad I was in the Origin team, he was so overwhelmed.
"He couldn't believe it.
"He was so happy and excited for me, and it was really special to be able to tell him.
While running out on to ANZ Stadium in the sky blue for the first time will no doubt be a career highlight for Paseka, even just being in the camp has been something memorable.
Sunday afternoon footy returns to Leichhardt Oval when we take on the Cowboys!
"When I first got picked," he said, "it was a bit unknown what it was going to be.
"I've never been on a camp before, of any kind, so this has been just awesome.
"I've learned a lot and it's been a great experience, and it's sad that it has to end."
But while Wednesday's game might mark the end of camp for Paseka and the NSW Under-20's Origin squad, the giant, smiling, teenager knows it's only just the beginning of what's to come in the rest of his football career.
"Making this shows that I do have something there and potential," he said.
"For me, that self-belief has been really big, and now I want to show that more and continue to show that at Wests Tigers for the rest of the year.
"I still have next year in 20's and I really want to lead from the front of that team.
"I love the Club. I love the boys and the culture there is really growing.
"Hopefully I can be there for a while now and just continue to play good footy.
"Fast. Hard. And always aggressive," he said with a wry smile.
The U/20's Origin match will kick off at 5:30pm tonight from ANZ Stadium.