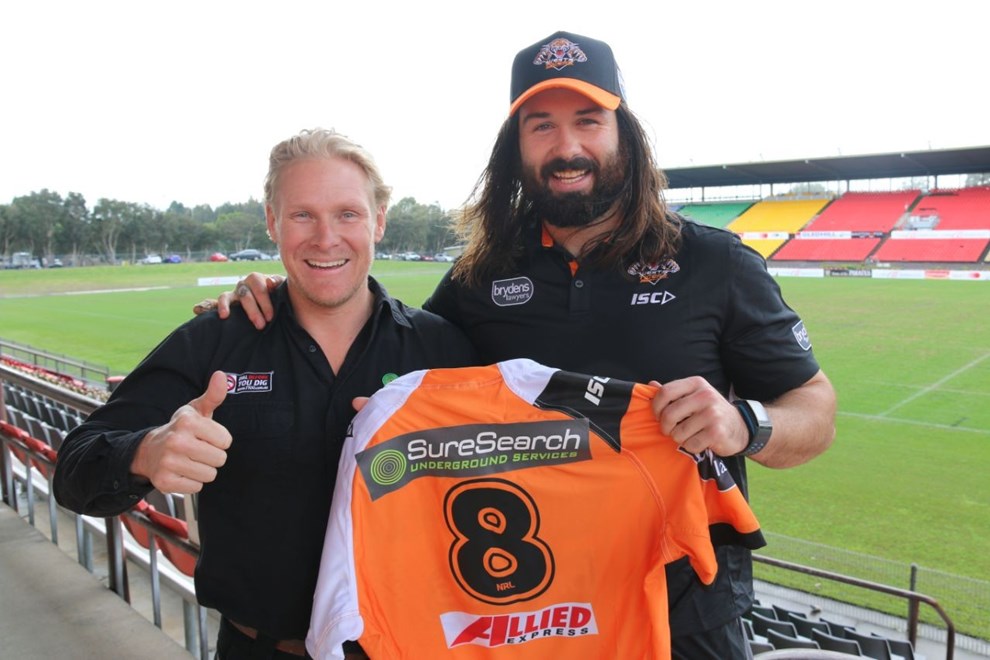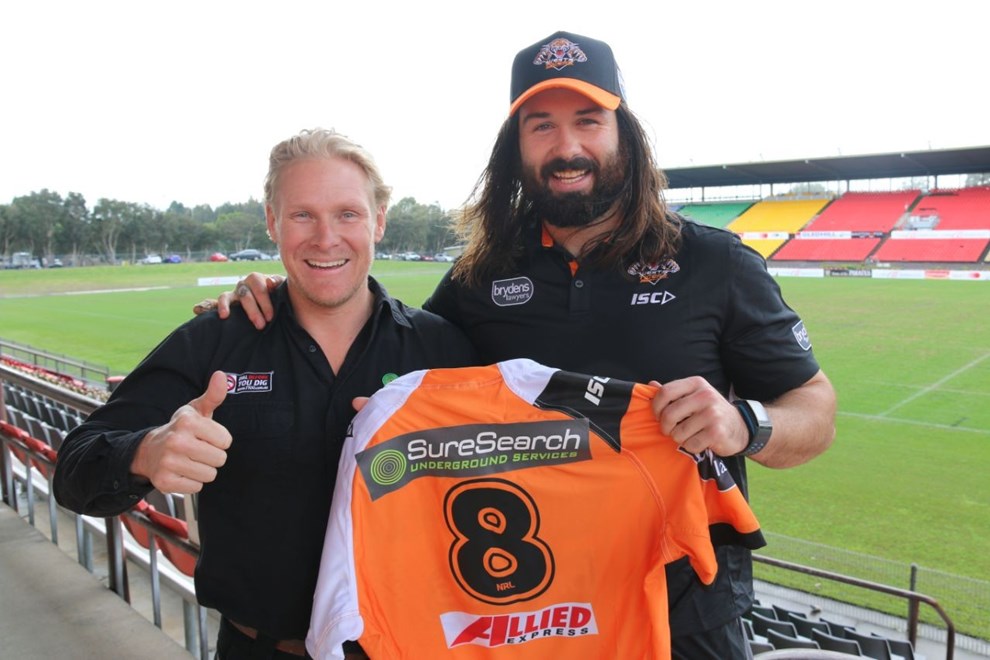 Wests Tigers are pleased to announce that SureSearch Underground Services has joined the Club as a Corporate Partner.
The new agreement will see SureSearch Underground Services feature on the rear of Wests Tigers' playing jersey for the remainder of the 2016 NRL season.
Wests Tigers Chief Operating Officer Ryan Webb welcomed SureSearch Underground Services to the Club.
"On behalf of Wests Tigers I would like to welcome Glen Wakelin and the team at SureSearch Underground Services on board," said Webb. "We look forward to working closely with Glen and his team to help grow their brand, while building a strong partnership for the remainder of this season and hopefully well into the future."
SureSearch Underground Services Director Glen Wakelin said that he looked forward to working with Wests Tigers over the remaining rounds of the season.
"Wests Tigers have a strong brand and we look forward to growing ours together with theirs," said Wakelin. "We're really pleased to be able to come on board now and help with Wests Tigers' push towards a top eight finish."
SureSearch Underground Services provide solutions for locating underground utilities, pipes and cables and can assist with planning the safe placement of new infrastructure. Suresearch Underground Services offer a range of expert utility locating, surveying, and ground penetrating radar services, non-destructive excavation with services offered out of offices in Sydney, Brisbane, the Central Coast, Newcastle and Wollongong.
For more information on SureSearch Underground Services visit suresearch.com.au or find them on Facebook at www.facebook.com/sureseach or Instagram at @suresearch.