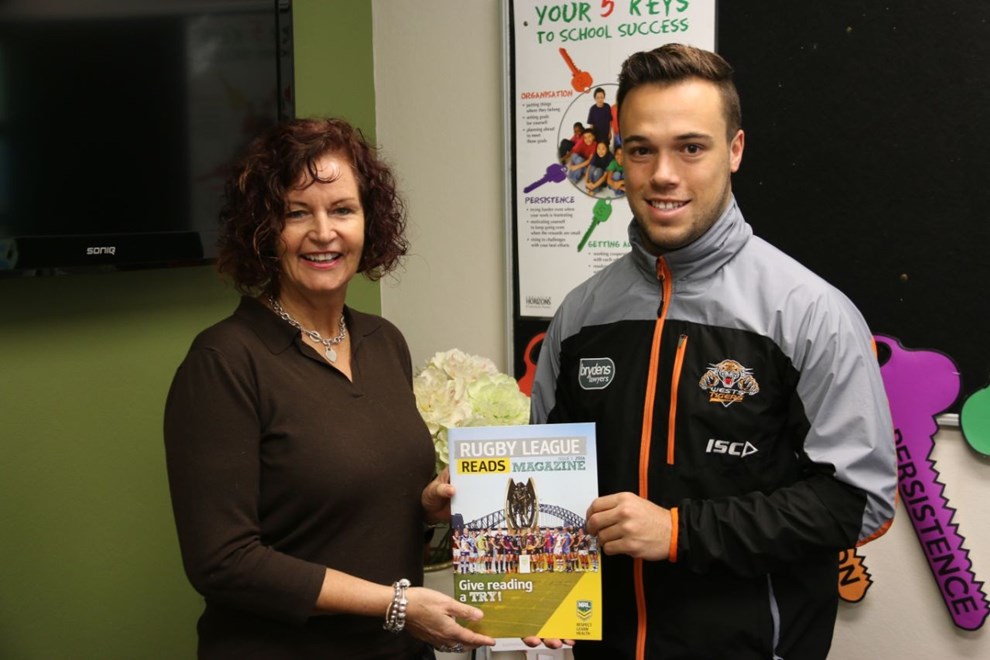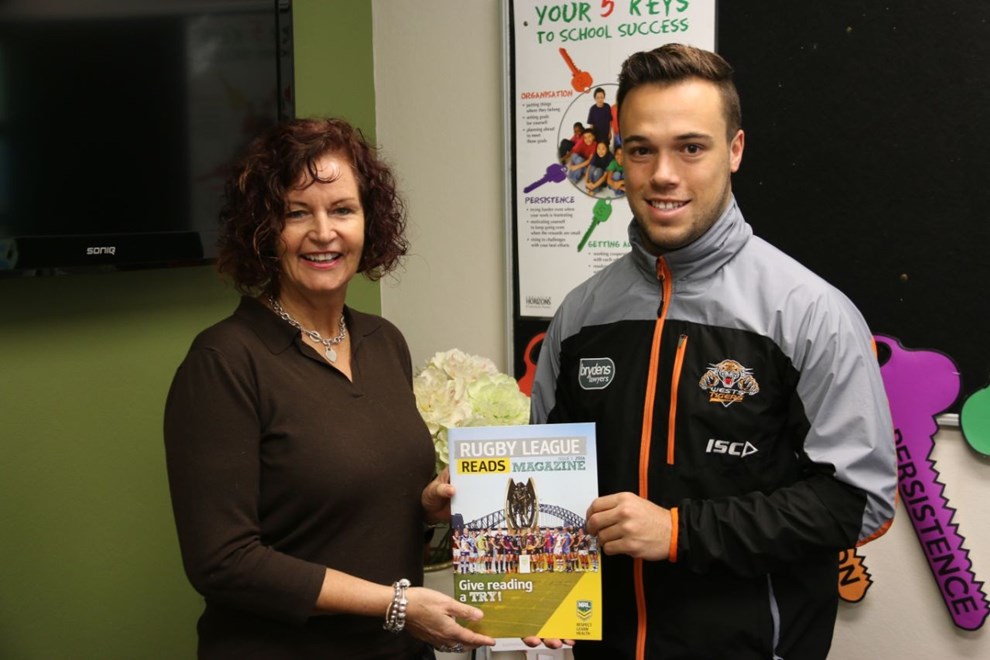 Wests Tigers halfback Luke Brooks presented a number of brand new Rugby League Reads magazines to his Primary School earlier this week.
Brooks, who is Wests Tigers' Reading Captain, visited his old Primary School, Putney Public School, to deliver the new Rugby Leagues Reads magazines to students.
He spent time with Putney Public School Principal Rhonda Russom, with students to use the Rugby League Reads magazines in class.
The latest edition of Rugby League Reads features interviews with Brooks and Wests Tigers team mate Kevin Naiqama.
Rugby League Reads aims to engage young readers ages 7+, in particular those who may be reluctant readers. It teaches young people about the importance of reading as a life skill, as well as showcasing how enjoyable reading for pleasure can be.
Each of the 16 NRL Clubs have a Reading Captain who promotes and encourages reading. The magazines are accompanied by a versatile teacher resource that provide a tool for educators who wish to use the profile of the NRL, and its players, to create excitement and interest in their classrooms.
To purchase copies of Rugby League Reads click here.
Sunday afternoon footy returns to Leichhardt Oval when we take on the Cowboys!