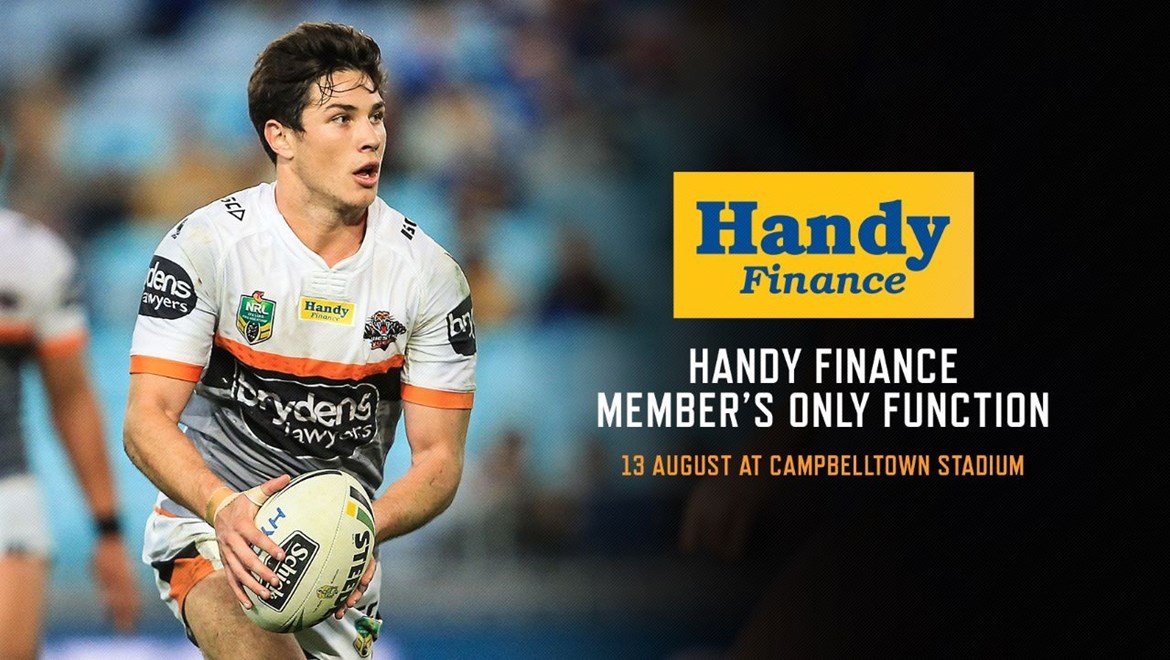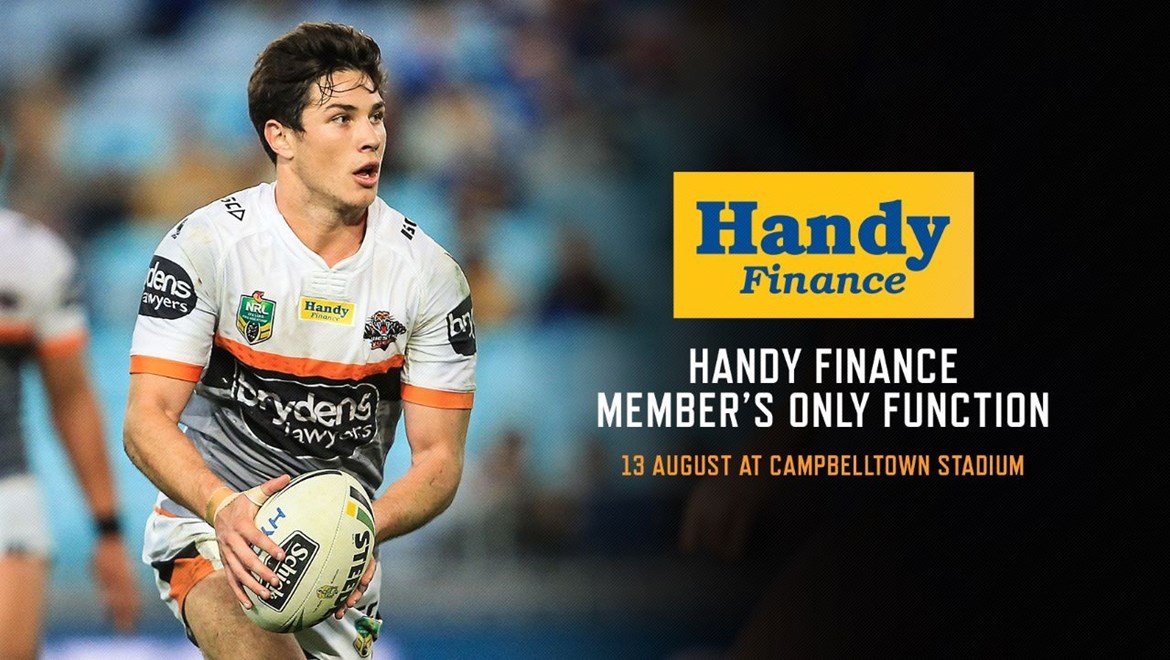 Handy Finance, the Premier Financial Partner of the Wests Tigers, would like to thank you for your 2016 Wests Tigers Membership and to show their appreciation they are giving you the opportunity to attend an exclusive Member's only function at Campbelltown Sports Stadium.
The function will be held in the Macarthur Room, where you will get the opportunity to meet some players, enjoy a few drinks and snacks. Plus, there will be a few lucky door prizes, including a signed jersey, footballs, hats and free 2017 memberships
Venue: Macarthur Room, Campbelltown Stadium
Date: 13th August 2016
Function Time: 1.30 to 2.30pm
Wests Tigers vs Titans (kickoff at 3pm)
Simply fill in our survey below to come along to our "Members Only, Roar For A Handy Rate Function".
Please note that there are LIMITED spaces only so make sure you get your reply in as soon as possible so you don't miss out!
DETAILS
Name:
Phone number:
Membership No:
SURVEY
1. Are you considering renewing your Wests Tigers Membership in 2017? [ YES ] [ NO ]
2. Would you like to receive a free 2017 Jersey when it's released? [ YES ] [ NO ]
3. Are you renting or paying off a mortgage? [ MORTGAGE ] [ RENT ]
Please email admin@handyfinance.com.au with your completed survey to secure your place. Limited spaces only. You will be contacted if you have secured your place and provide you with your "handy pass".