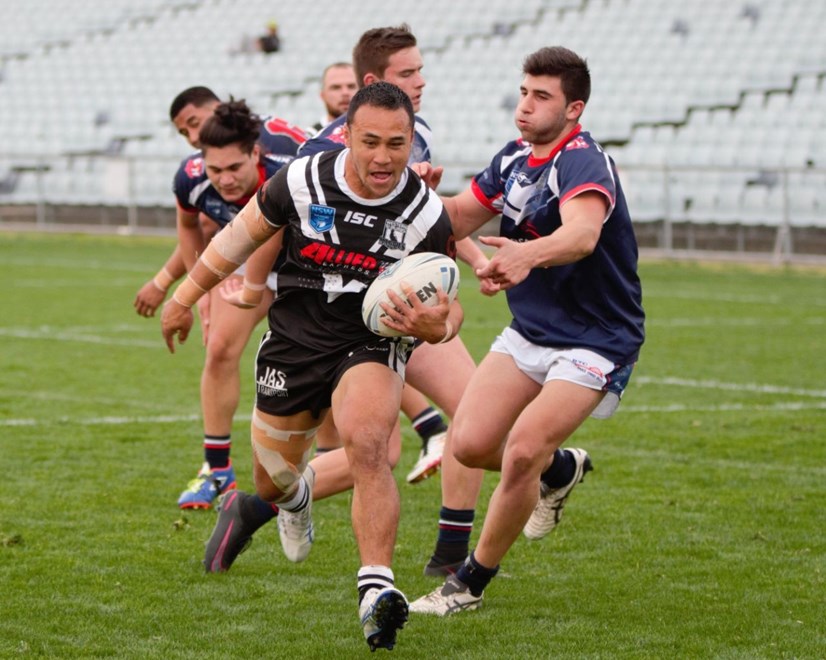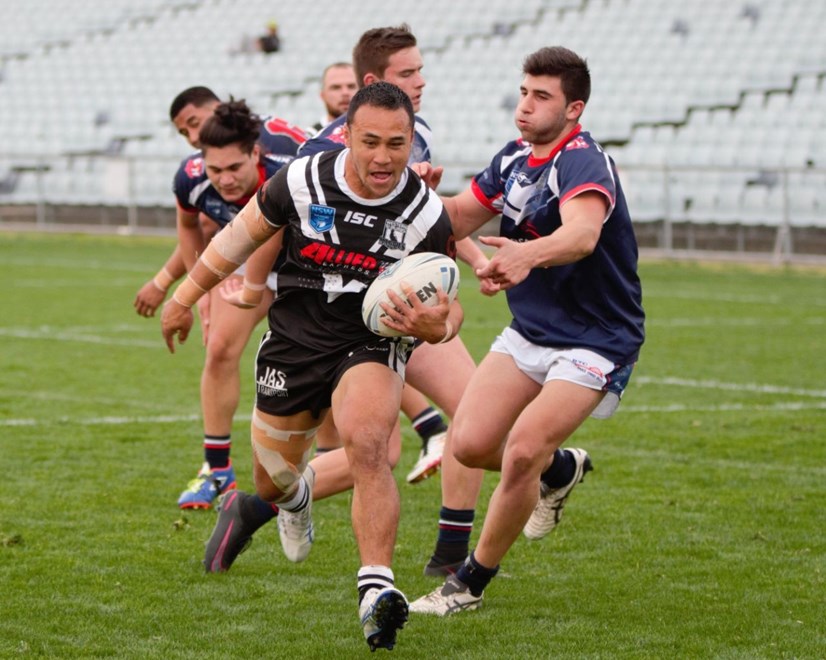 Western Suburbs recorded a win and a loss over the weekend, with the Sydney Shield side going down to Peninsula while the Ron Massey Cup team won against Kingsgrove.
SYDNEY SHIELD
Peninsula were pushed all the way before eventually prevailing 38-20 over a plucky Western Suburbs side which was better than the final score suggested.
With four Wests Tigers in their ranks, including the competition's leading try scorer in Jai Doolan, Wests acquitted themselves strongly.
Peninsula hadn't touched the ball before Wests scored first points, a penalty giving the home side a repeat set which allowed Blake Cavallaro to kick wide with Jarden Sajnovic touching down.
Wests added to their early advantage in the tenth minute, Jai Doolan scooting from dummy half on the last and kicking for himself and his 18th try of the season before Peninsula scored back to back tries, Jack Pearce restoring Wests' lead 15 minutes before the interval after Peninsula gave up an unnecessary penalty.
Wests took ten minutes to open second half proceedings, Apaola Tea Lama reaching out to nab his first of the season after Peninsula gave up a repeat set before Peninsula kicked clear in the last ten minutes, completing a 38-20 score line which suggested a far greater difference between the teams than was the case.
PENINSULA 38 (Barry McGrady 2, Luke Martin, Jerrod See, Santana Palmer, Richie Goodwin, John Grimes tries; Luke Martin 5 from 7) defeated WESTERN SUBURBS 20 (Jarden Sajnovic, Jai Doolan, Jack Pearce, Apaola Tea Lama tries; Blake Cavallaro 2 from 4)
Penalties: Wests 5 Peninsula 3
Halftime: Wests 14 Peninsula 22
WESTERN SUBURBS
25 Damien Doan
2 Apaola Tea Lama
19 Jesse Jackson
18 Jack Pearce
14 Niall Walker
6 Blake Cavallaro
7 Hosea Leuea
23 Heheako Tuima
1 Jai Doolan
8 Alatanu Wright
15 Jarden Sajnovic
9 Kelsey Coakes
11 Royce Tout
16 Senio Toa
22 Hayden Williams
24 Ryan Cane
4 Phil Brombal
PENINSULA
1 Jack Johns
2 Richie Goodwin
3 Barry McGrady
11 Jerrod See
14 Matt Kelly
6 Luke Martin
13 John Grimes
17 Izaiah Phillips
9 Jake Gearin
10 Ryan Wheeler
8 Josh Hall
12 Santana Palmer
18 Chris Williams
16 David Ryan
19 Damien Lawler
20 Mitch Lench
21 Jared Palmer
RON MASSEY CUP
Wests returned to the winner's circle after a fortnight's rest with a commanding 64-8 win over Kingsgrove.
Wests needed just two minutes to open the scoring, Shannon Gallant scything through a hole created by a neat decoy runner, before Inno Inosesio registered Wests' second try in the 18thminute by strolling through some flimsy Colts goal line defense.
Inosesio had his second a minute later, but this time required a perfect ball from Jay Bonnell to spot a hole in the Colts line, Tala Mapesone muscling his way in after a long floater from Brendan Waters found its mark in the 25th minute.
Wests' fifth came via a dropout with Tom Capper on the end of an early left shift from the repeat set, their next via a mistimed last tackle options which saw Shannon Gallant's grubber toed through and regathered by Dayne Craig.
Shannon Gallant's second also came from a misplayed last tackle options as the Colts' efforts in knocking the ball down came to nought, the Colts getting one back to end the first half scoring with Wests ahead 38-4.
Wests opened the second half scoring in simple fashion, Brendan Waters giving David Harris a saloon passage with a short ball close to the line, John Tohi going in from the restart after an early right shift from the black and whites.
Wests were toying with the Colts defense to begin the second half, and it was a perfectly timed short ball which put Tom Grealy over for the half century, David Harris getting his second off a Tom Morrison offload in the 64th minute.
Kingsgrove nabbed a second try in the 72nd minute, Hala Masila seeing out the scoring after capitalising off a Tala Mapesone break to leave the final margin at 56 points.
WESTERN SUBURBS 64 (Inno Inosesio 2, Shannon Gallant 2, David Harris 2, Tala Mapesone, Tom Capper, Dayne Craig, John Tohi, Tom Grealy, Hala Masila tries; Shannon Gallant 8 from 12) defeated KINGSGROVE 8 (Ofa Felila, Mark Ataya tries; Daniel Arahu 0 from 2)
Penalties: Wests 3 Kingsgrove 5
Halftime: Wests 38 Kingsgrove 4
WESTERN SUBURBS
1 Shannon Gallant
2 John Tohi
12 Josh Davis
5 Tala Mapesone
19 Tom Capper
6 Jay Bonnell
7 Brendan Waters
22 Hala Masila
9 Dayne Craig
10 Jim Laulilii
11 David Harris
3 Inno Inosesio
15 Daniel Rakvin
4 Tom Morrison
14 Luke Williams
17 Kurt Atkinson
21 Tom Grealy
KINGSGROVE
5 Anthony Raheb
2 Jordan Chong Sun
1 Bradley Mullins
22 Ofa Felila
17 Stefano Totidis
6 Liam Christensen
7 Ben Marschke
10 Peniamina Vaituutuu
23 Gerald Reyes
18 Lashuan Poulivaati
12 Zac Cqrdassilaris
4 Mark Ataya
13 Tristan Alvarado
9 Abed Nasser
14 Ryan Monaghan
15 Awishkar Gnyawali
16 Daniel Arahu