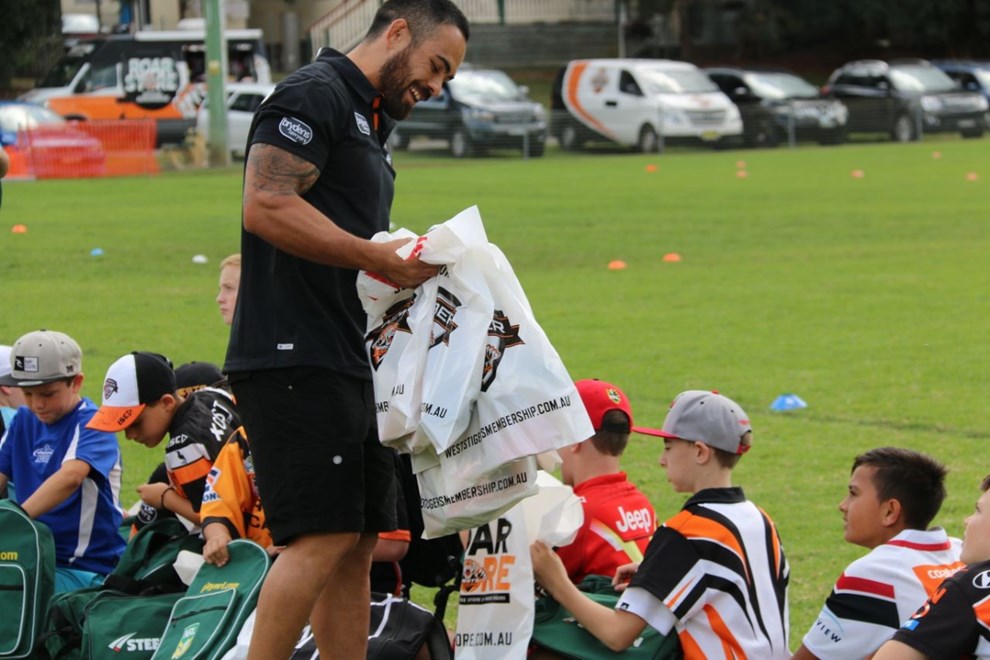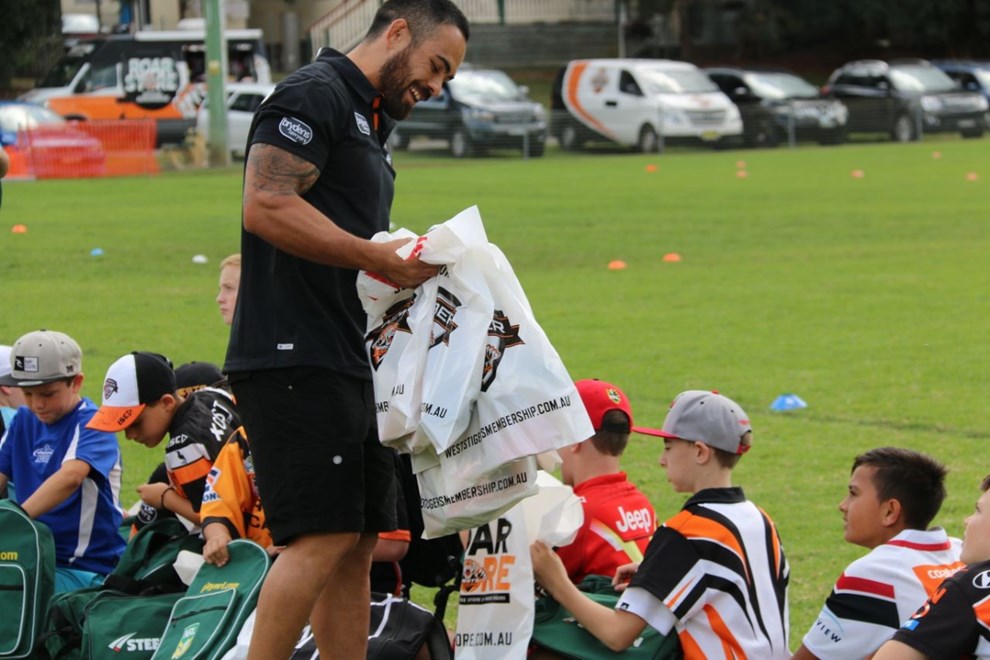 Voting is now open for the 2016 Ken Stephen Medal, with Wests Tigers utility Dene Halatau nominated for the award following his outstanding community work.
During his career, Dene has consistently gone above and beyond his regular club commitments to support community initiatives, displaying empathy for all the people he interacts with.
As a State of Mind Ambassador for numerous seasons, Dene regularly attends State of Mind programs, 'Can We Talk' forums and attends activities such as walks to raise awareness regarding mental health. Dene regularly makes himself available to the media, sharing his personal experiences and learnings to help others.
Dene also volunteers his time to enrich the lives of those in the community by participating in a wide range of activities such as junior league visits, holiday clinics, hospital visits, school visits and community events throughout the season, using his profile as an NRL player to make a positive impact.
Dene is known as a leader in the community space and regularly encourages his team mates to do the same. He has visited many hospitals this year, lifting the spirits of young children and parents who are going through a rough time.
Dene has also helped and contribute to many charities including Headspace, Beyond Blue, White Ribbon, Feel The Magic and many others.
Click here to vote for Dene Halatau in the 2016 Ken Stephen Medal!
ABOUT KEN STEPHEN MEDAL
Ken Stephen was an administrator who devoted 28 years to the NSWRL in various capacities. He retired shortly before his death in 1988. The Ken Stephen Medal Presented by Telstra recognises the efforts of an NRL player, who has not only achieved on the field, but has also committed time off the field to community projects.
A player is nominated by their NRL club for their involvement in charity work, youth development or community support. The nominated player will have consistently demonstrated their commitment to making a difference in their community and be seen as a role model in this area at their NRL club.

Nomination Criteria:
— Player must demonstrate their significant/unique contribution to the community through Rugby League
— Player must demonstrate their NRL values of excellence, courage, inclusiveness and teamwork
— Player must have a history of donating their own time to assist community organisations outside of regular Club commitments as well as empathy with the community.
— Player must have been contracted as an NRL Player for a minimum of three years.
— Reputation intact on and off the field. Suspensions for anything other than "careless" play resulting in a suspension of more than three weeks in the 2016 season will rule out a player from nomination.
— Player must have played at least five NRL games in the current season.