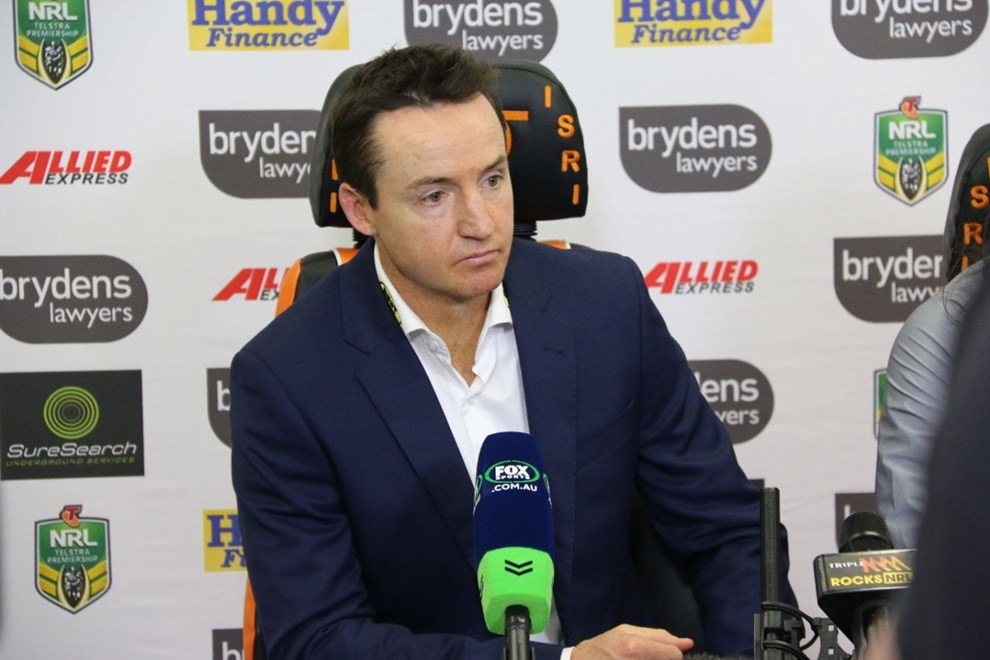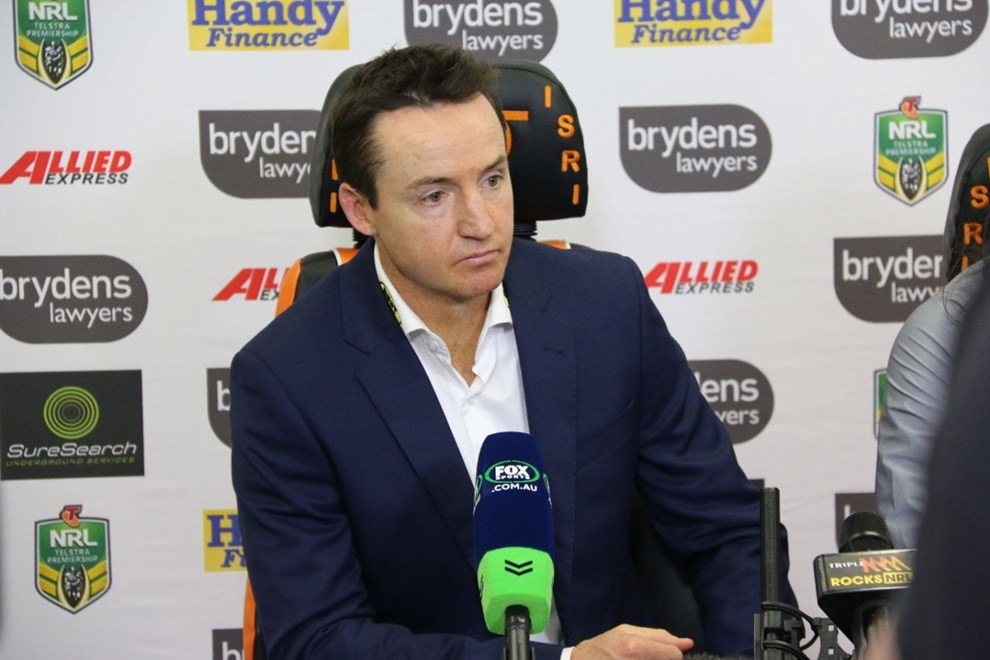 Wests Tigers NRL Head Coach Jason Taylor and captain Aaron Woods spoke to the media after today's heartbreaking 19-18 defeat to the Gold Coast Titans at Campbelltown.
While obviously disappointed with the result, both captain and Coach refused to concede the hunt for the finals was over — emphasising the need to move on from the result and get ready for Friday night's do-or-die semi-final clash against the seventh-placed Penrith Panthers.
"It's tough to take," Taylor conceded.
"A lot of things went against us in that game.
"We got a couple of tough calls; there was Mitch's kick from the sideline that would have put us in front — I still don't know how that didn't go in.
"Just lots of stuff that we had to overcome.
"But the great part is that we did," he said. "It's just a different performance to what you'd normally expect from the Wests Tigers. We didn't get it together but we kept fighting.
"It was a really tough effort and it's hard. Our guys are gutted.
"We've got to live with it and get on to next week.
"There's no reason why we can't keep going without James Tedesco. The confidence is still high, we've got to dust ourselves off and get on with it."
"The boys are still upbeat," Woods added.
"We got beat by one point and I thought we played okay today.
"We play Penrith next week — it's a short turnaround for us.
"It's a semi-final again for us, and we're going to be ready."