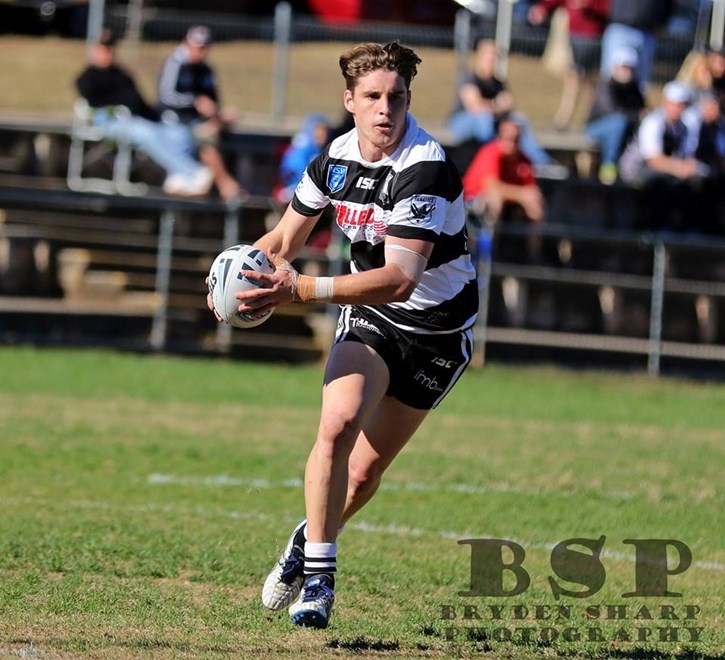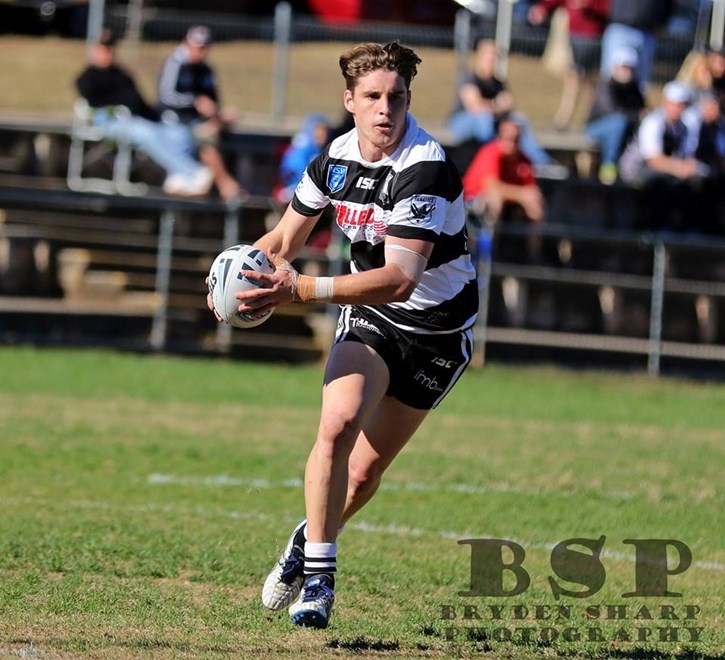 Western Suburbs' Sydney Sheild and Ron Massey Cup sides had a win and a loss on the weekend, with both sides taking on Wentworthville.
SYDNEY SHIELD
Wests were unable to take advantage of Windsor's loss in the pursuit of a top eight finish, going down 48-32 in a fiery encounter against Wentworthville.
Wenty needed three minutes to post first points, a Keehan Diamond kick bouncing fortuitously off a charge down with Jenan Parrish the beneficiary of the inside pass from the kicker to put the home side ahead 6-0.
Diamond went from provider to scorer three minutes later after some hot potato on the last, with the try awarded despite an extremely dubious grounding, Wests responding through a left side shift which found Wenty short for Tom Capper to touch down after beating three in cover.
Wentworthville posted the next three tries, Damien Doan bringing the halftime margin back to 18 with a sensational dummy before stepping through and touching down in the shadows of the break.
Western Suburbs' U/20s squad member Royce Tout was deemed to be held up eight minutes into the second half and Wentworthville rubbed further salt into the wound as a grubber through the line was pounced on by Jayson Lombardo two minutes later.
Wenty found themselves reduced to 12 in the 54th minute after Michael Lekkas was sent to the bin for repeated infringements and Wests took the chance to shift it wide but a wayward pass ended on the chest of Ryan Burrough, the Wenty winger going 70 metres to notch his second.
Wenty's eighth arrived as a simple knock on was scooped up by Simon Greaves who darted away without a hand being laid on him, Apaola Team Lama scoring in similar fashion after a perfect ball from Luke Sharpe was tipped inside by Niall Walker three minutes later.
Wenty once again found themselves one short with Keehan Diamond sin binned for repeat infringements, with Luke Sharpe stepping through the Wenty line in close to score. However, Pio Sofa was soon binned for Wests, while Wenty again lost Michael Lekkas who was joined by Andre Iro.
The Wests Tigers connection took advantage of their two extra men by spinning left then right for Niall Walker to go in on the right flank, Luke Sharpe cutting Wenty to ribbons off the restart to notch a sixth try for Wests as momentum took him across the line, both players dominating the closing stages in attack for Western Suburbs.
WENTWORTHVILLE 48 (Ryan Burrough 2, Jenan Parrish, Keehan Diamond, Kilive Cocavucavu, Cecil MacKenzie, Jayson Lombardo, Simon Greaves tries; Jayson Lombardo 8 from 8) defeated WESTERN SUBURBS 32 (Luke Sharpe 2, Tom Capper, Damien Doan, Apaola Tea Lama, Niall Walker tries; Luke Sharpe 2 from 2, Jack Pearce 2 from 4)
WESTERN SUBURBS
1 Luke Sharpe
2 Apaola Tea Lama
19 Jarden Sajnovic
17 Tom Capper
18 Niall Walker
14 Senio Toa
7 Damien Doan
23 Heheako Tuima
24 Ryan Cane
16 Alatanu Wright
11 Kurt Atkinson
8 Royce Tout
13 Rhys Sciglitano
5 Jack Pearce
15 George Nasilai
21 Pio Sofa
25 Kelsey Coakes
RON MASSEY CUP
Wests prevailed 28-22 over Wentworthville in a match worthy of a Ron Massey Cup grand final.
The kick off saw Wests start horribly as the bounce eluded the visitors, Andrew Pearn in under the posts from the ensuing set to put the home side ahead 6-0 inside two minutes.
Wests returned serve in the eighth minute, a perfectly placed bomb from Jay Bonnell going to ground, allowing Inno Inosesio to clean up and touch down to level the scores courtesy of Shannon Gallant's boot.
The game settled into a solid grind for a 25 minute stretch, neither side doing much attacking as the ruck speed dropped dramatically as both sides pushed the boundaries of the referee with their markers and line speed.
Wests, however, were the beneficiaries of a lifting penalty against former Tiger Jack Madden, Jay Bonnell bursting clean through the line to score under the uprights off the ensuing free kick to put the visitors ahead 12-6, a lead they took through to the halftime break.
Wentworthville were first off the mark in the second stanza, a last tackle kick rebounding for the home side with Jack Madden the beneficiary of the offload from Jack Miller to level the scores in the 48th minute.
Wenty were riding their luck with another stinker of a bounce for Wests allowing Kamren Cryer to put the home side in front after Shannon Gallant and Mitch Stanfield both overran the ball, Wests hitting back with some neat ball movement before Tala Mapesone finished it off in the corner to again tie the scores.
The bounce of the ball finally favoured Wests when Jay Bonnell chipped through from the restart set, Josh Davis pouncing on the ball before flicking to Bonnell for his second of the day, Wests' five-eighth claiming his hat trick with a dummy half scurry with six minutes remaining in his biggest play of the day to stretch Wests' lead to ten.
Wenty's Matt Douglas struck from the short restart but Lindon McGrady was unable to convert, Wests holding on to seal an enormous six point win.
Congratulations also go to Jai Doolan from the Under 20s squad, who is the leading try scorer in the Sydney Shield competition with 18 in 14 appearances, and made his first RMC appearance for Western Suburbs this season.
WESTERN SUBURBS 28 (Jay Bonnell 3, Inno Inosesio, Tala Mapesone tries; Shannon Gallant 4 from 5) defeated WENTWORTHVILLE 22 (Andrew Pearn, Jack Madden, Kamren Cryer, Matt Douglas tries; Lindon McGrady 3 from 4)
WESTERN SUBURBS
1 Shannon Gallant
2 John Tohi
3 Jayden Wheelhouse
4 Tala Mapesone
17 Tom Morrison
6 Jay Bonnell
24 Blake Cavallaro
15 Daniel Rakvin
9 Dayne Craig
10 Jim Laulilii
11 David Harris
12 Josh Davis
13 Inno Inosesio
14 Luke Williams
16 James Mirceski
18 Jai Doolan
21 Hala Masila