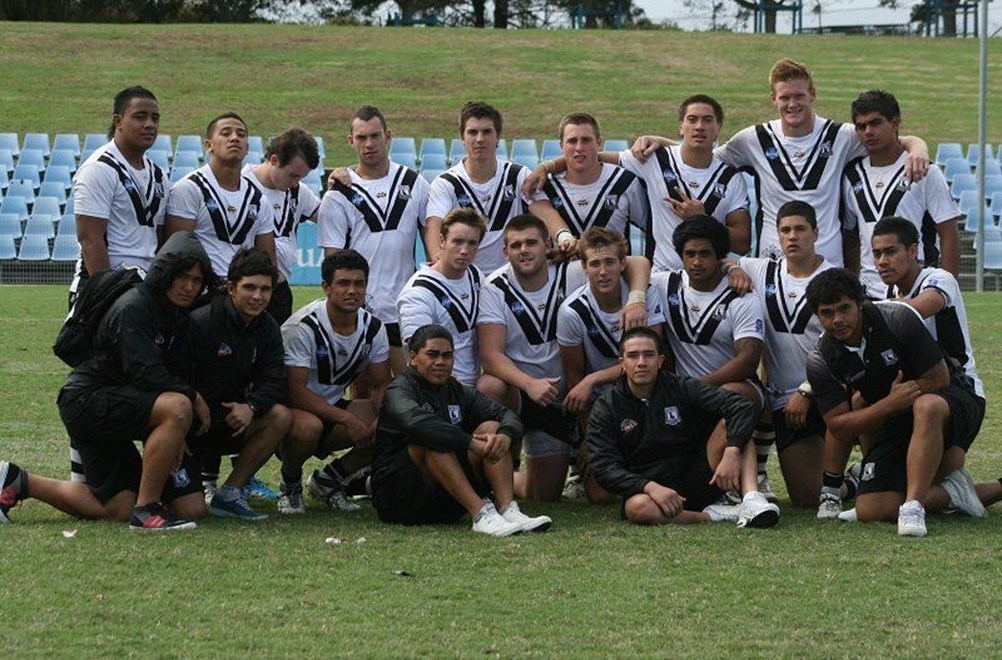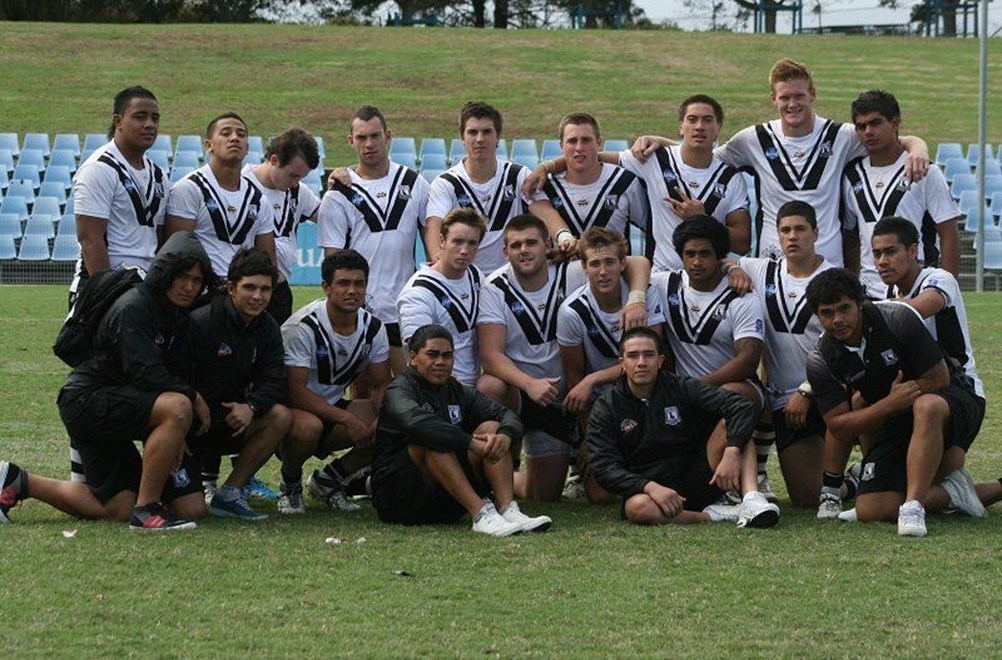 While most Wests Tigers fans will be familiar with seeing David Nofoaluma tearing down the right wing, they'll get a different look on Sunday when the 22-year-old lines up at fullback for the first time in his career against the New Zealand Warriors.
Since making his debut in 2013, Nofoaluma has lined up on the wing in 57 of his 61 NRL appearances, with the other four games seeing him named in the centres during 2015.
Coach Jason Taylor sprung somewhat of a surprise on Tuesday when he named the Campbelltown junior in the No. 1 jersey for the first time of his career, with Nofoaluma switching places with Jordan Rankin — as they did in the second half of last week.
However, perhaps the move wasn't such a surprise at all.
In fact, throughout his junior years, Nofoaluma was prolific in the No. 1 jersey for both the Campbelltown Collegians and Western Suburbs Magpies — so much so he even kept Blues incumbent James Tedesco away from the jersey during the duo's younger years.
"Yeah, it's funny to look back at those days with me and Teddy," Nofoaluma laughed.
"I was playing fullback in club footy all of my juniors, and when I got picked for the Wests Harold Matthews team, I slotted in there at the back. I was there for both years, as well as the first year of SG Ball, before Teddy moved to fullback for the second year.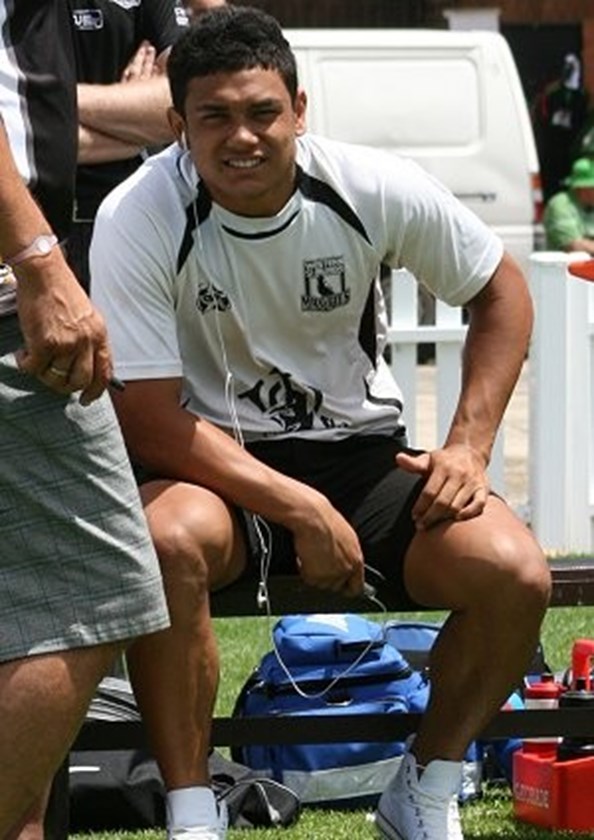 A young David Nofoaluma playing for Wests Magpies in 2010
"It was pretty obvious how good Teddy was at fullback, and he's been killing it there ever since, and it's been really good just to play outside him and grow that combination.
"We work really well as a combination — we've always had that even thought we swapped — so we know each other's game pretty well and have grown on that."
One of the most in-form wingers in the game this year with a league-high 129 tackle breaks and nine tries in his last 10 games, Nofoaluma says his approach to the No. 1 jersey will be just the same as if he was lining up on the wing.
"My running game is still going to be the key, that's the main thing for me," he said.
"There might be some change throughout the game, if I feel uncomfortable or anything, but I'm confident. I'm not too nervous or anything, I'm pretty calm about it.
"JT has put me at fullback but it doesn't change anything for me.
"I know I'm just filling in Teddy's role.
"I know it's going to be a big challenge, but I'm up for it."
Wests Tigers will take on the New Zealand Warriors from Mount Smart Stadium on Sunday, August 28, with kickoff at 4:00pm local time (2:00pm AEST).
Don't miss our last home game of the year against the Raiders at Leichhardt Oval!