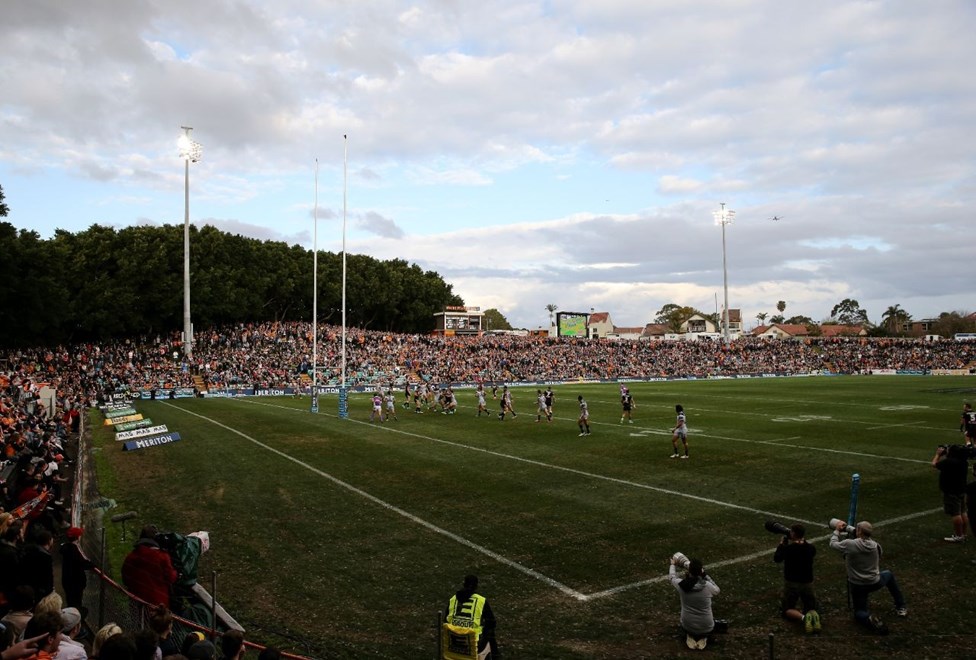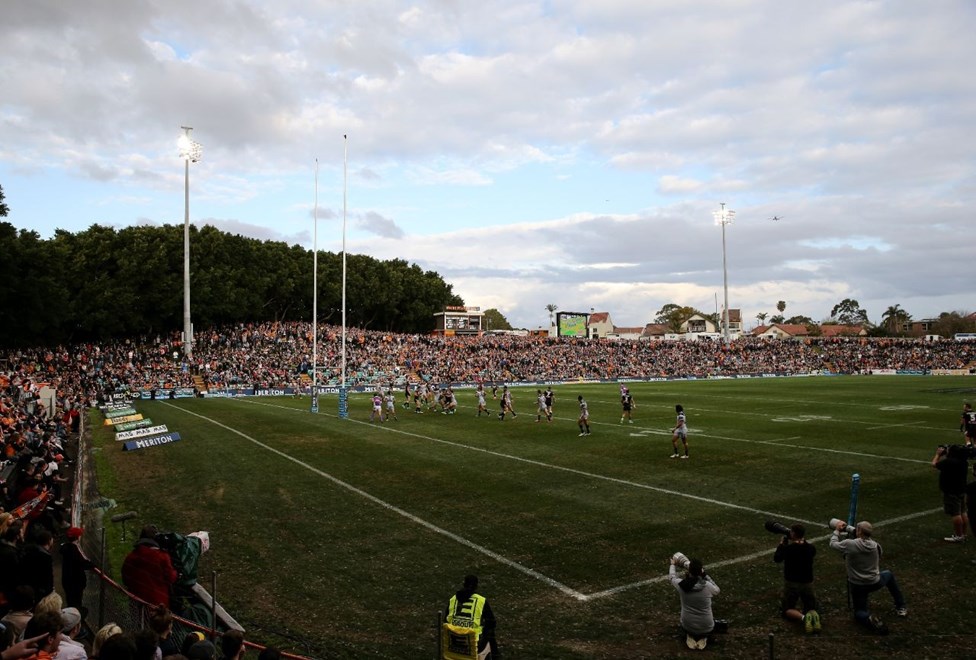 Sunday afternoon footy returns to Leichhardt Oval this week as we take on the Canberra Raiders in a blockbuster clash with our finals hopes on the line!
Make sure you're there as we hunt for our first finals appearance since 2011, and look to give retiring Club legend Dene Halatau a fitting farewell in his last Leichhardt Oval game!
Don't miss our last home game of the year against the Raiders at Leichhardt Oval!
MATCH DETAILS
Date — Sunday, September 4, 2016
Time — 2:00pm AEST
Venue — Leichhardt Oval, Sydney
Tickets — http://premier.ticketek.com.au/shows/Show.aspx?sh=TIG2616
Match Day Theme — Members Appreciation Round
Match Day Charity Partner — Soldier On Australia (click here for more)
EVENT DETAILS
11:20am — Wests Tigers Ticket Box Opens
11:35am — Gates Open at Leichhardt Oval
11:45am — Holden Cup, Wests Tigers vs. Canberra Raiders
2:00pm — NRL, Wests Tigers vs. Canberra Raiders
ROBBIE FARAH FAREWELL
Wests Tigers Life Member and Premiership Winner Robbie Farah will be farewelled with a lap of honour and big screen tribute at half-time of Sunday's game after announcing that he will not be at the Club in season 2017.
Fans and Members have a chance to say goodbye to the hooker, who has played 247 games for Wests Tigers, with the half-time lap of honour around Leichhardt Oval.
WHAT'S ON AT THE GAME
To celebrate Members Appreciation Round, Wests Tigers will have a number of special activities at the game to encourage all Members to show their support on Sunday afternoon.
Wests Tigers Members will have access to a special pre-match function at Le Montage from 12:00pm to 1:00pm, with injured players and CEO Justin Pascoe present.
That event will be followed by a special Members March from Le Montage up to Leichhardt Oval, with "Pipes and Drums" Band led by Anthony Field (Blue Wiggle) playing on the way.
Wests Tigers Members will also have access to a special post-match function on field at Leichhardt Oval, where the 2016 Members Player of the Year will be announced and presented with their award in front of the Club's Members.
Retiring Club legend Dene Halatau will also be farewelled in front of all Members and fans after the game, with a special post-match presentation ceremony on field.
Corporate Partner Handy Finance is offering the chance to "Kick for Cash" on Sunday — simply register before the game (click here) and be there on the day for your chance to win!
The Kick for Cash will take place on-field during half-time (full details here).
All Wests Tigers and Canberra Raiders NRL players will all wear special socks during the game to raise awarness for Purple Our World, which supports pancreatic cancer.
And if that wasn't enough, all fans and Members have a chance to Take to the Turf at the conclusion of the match on Sunday, with entry available from approximately 4:00pm.
Stay tuned for more information on the day regarding all post-match activities.
GETTING TO THE GAME
Travel and Parking Information
Wests Tigers strongly advise against driving to the ground where possible. Parking at the ground is very limited, which could lead to delays and inconveniences.
Light Rail
Light Rail is a good option for fans making their way to the ground, with the Lilyfield stop within walking distance of Leichhardt Oval. Wests Tigers fans can experience a special Wests Tigers-themed walk from the stop to the ground, so make sure you don't miss out!
Check 131 500 for all times, routes and stops on the night.

Bus
Several bus routes operate between Central Station and Leichhardt Oval, although there are no direct bus stops outside Leichhardt Oval or Mary Street.
Routes M10, 470 and 440 all stop within the vicinity of Leichhardt Oval, with a 10-15 minute walk to the ground common in most cases.
Again, check 131 500 for all times, routes and stops on the night.
MEMBERSHIP ENQUIRIES
Wests Tigers Ticket Collection Window — Mary St., available from 11:20am
Wests Tigers Membership Marquee — Mary St., available from 11:00am
Have you purchased a Membership inclusive of Leichhardt Oval and are yet to receive your membership card? Don't worry you will still have access to the match.
Contact Wests Tigers Membership team on (02) 8741 3300 before Friday, April 15 and a representative will issue you an electronic ticket for the match.
Please ensure you don't forget your Membership card on the day!