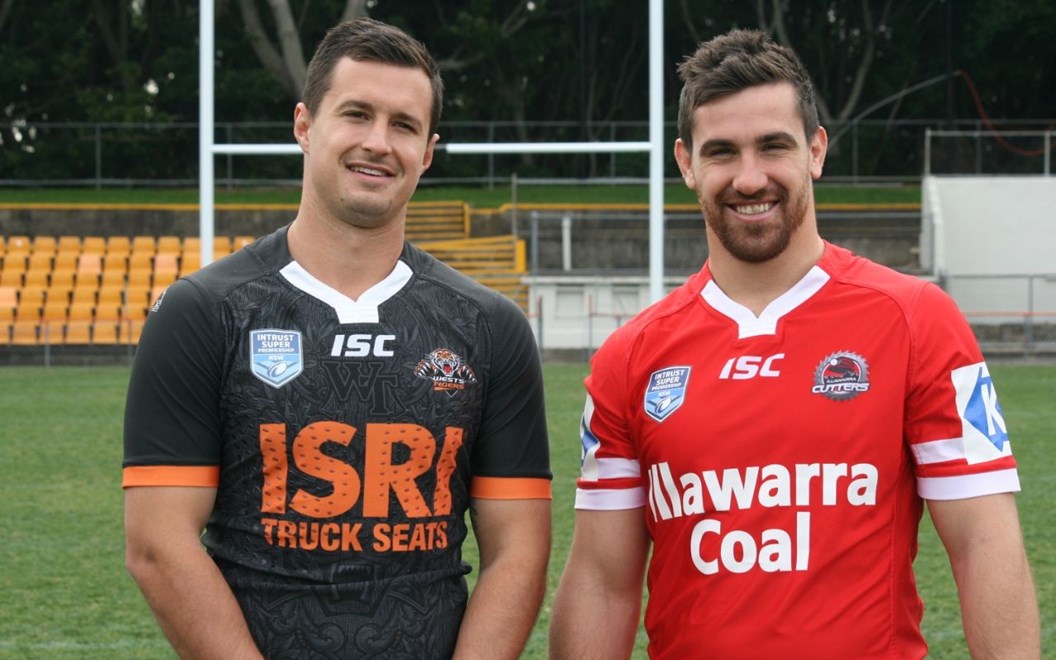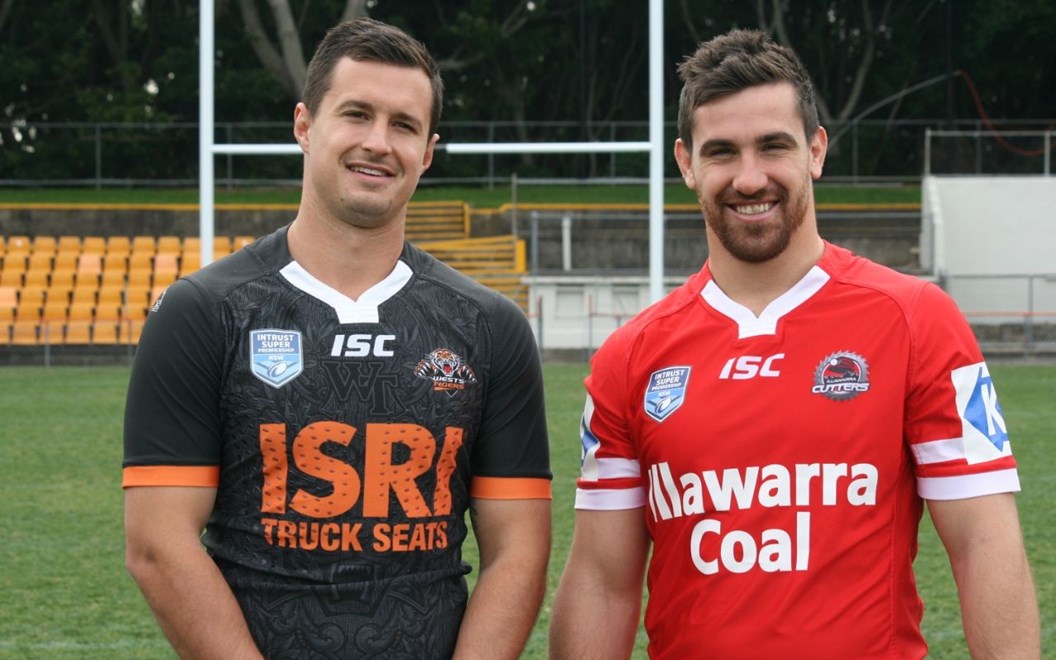 Wests Tigers Intrust Super Premiership side will look to put themselves in the box seat for a Grand Final finish when they take on the Illawarra Cutters this week.
Having won seven of their last nine games to finish in the competition's top four, Paul Stringer's side will face the Cutters on Saturday in a Qualifying Final at UOW Jubiliee Oval from 12:40pm, with the winner guaranteed a week off and a spot in the semi finals.
Couple that with two tough defeats on both occasions they met the Cutters during the season, and Wests Tigers won't be without plenty of motivation for Saturday's game.
Looking back at those games, Stringer said he knows where his team needs to improve.
"To be blunt, they were probably our two worst games this season," he said.
"We've had 41 players used this year, and a lot of them weren't playing in those two games, but I think we'll do a bit of review on those games because we need to be better.
"We need to be good in defence. When we're playing good, we're good in defence and getting lots in the tackles and we've been controlled in that. We know we can throw the ball around and score plenty of points, but when our defence is on, we're on."
In his first year coaching the Intrust Super Premiership side, Stringer used 41 players throughout the regular season — an incredibly high number for a top-four side — and said despite a lack of consistency with his team selections due to injuries and call-ups, the ability of the side to come together each week had been most pleasing to see.
"The key to our side has been our part-timers," he said.
"Sometimes we only have a few at training given the way the NRL training schedule might be, but they still rip in just as much as the guys that are training in the morning.
"Guys like Jackson Williams, Matt Eisenhuth, Jeremy Marshall-King — they've all been fantastic and their attitude has been great and they really help the team.
"To be honest, the top four wasn't really a goal of ours at the start of the year.
"Our goal was to make all the guys in our team play first-grade at some point and to make them better people and players, and obviously that comes hand-in-hand with having a decent side and playing good footy. Looking back, to make the finals and make the top four is a pretty good achievement when you sit back and have a look at it."
Kickoff is at 12:40pm on Saturday, September 3 with live coverage on Fox Sports 1.
Don't miss our last home game of the year against the Raiders at Leichhardt Oval!
ILLAWARRA CUTTERS VS. WESTS TIGERS
Intrust Super Premiership Qualifying Final
Saturday, September 3 at 12:40pm
UOW Jubilee Oval

Wests Tigers— 1. Watson Heleta 2. Charlie Taylor 3. Chance Peni 4. Tyler Cassel 5. Jayden Wheelhouse 6. Jack Littlejohn 7. Justin Hunt 8. Jordan Grant 9. Jacob Liddle 10. JJ Felise 11. Jackson Williams 12. Curtis Sironen 13. Matthew Eisenhuth (Interchange: 14. Manaia Cherrington 15. Jeremy Marshall-King 16. Wesley Lolo 17. Dallas Graham 19. Manaia Rudolph)

Illawarra Cuters — 1. Adam Quinlan 2. Mitch Porter 3. Sam Clune 4. Levi Dodd 5. Kalifa Faifai Loa 6. Shaun Nona 7. Drew Hutchinson 8. Shannon Wakeman 9. Josh McCrone 10. Hame Sele 11. Tyrone McCarthy 12. Chris Lewis 13. Damien Sironen (Interchange: 14. Blake Wallace 15. Jay Gallagher 16. Jack Noble 19. Tom Carr 20. Sam Coster)