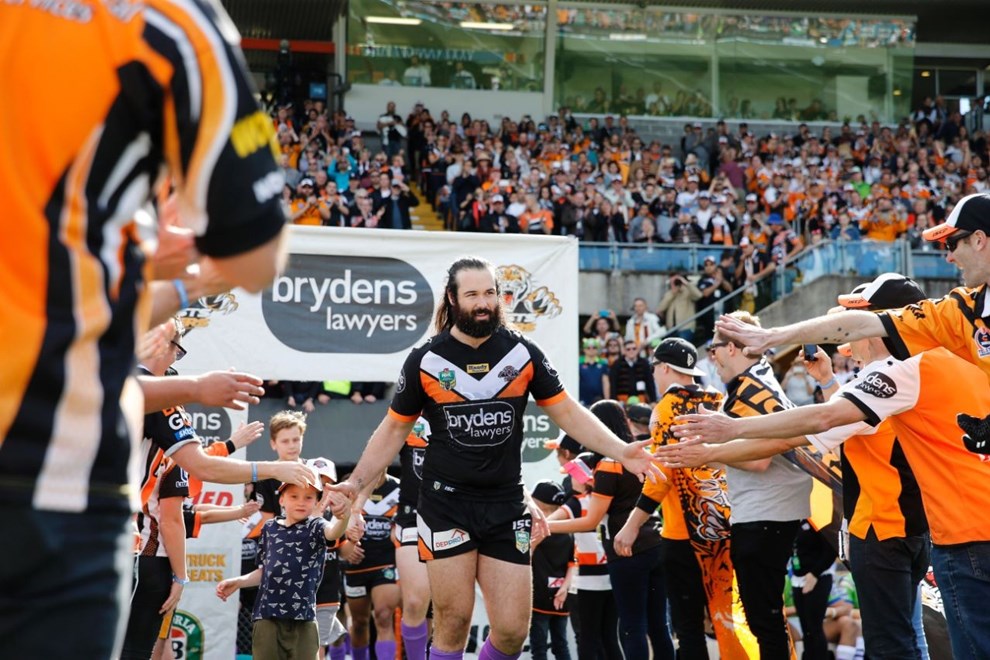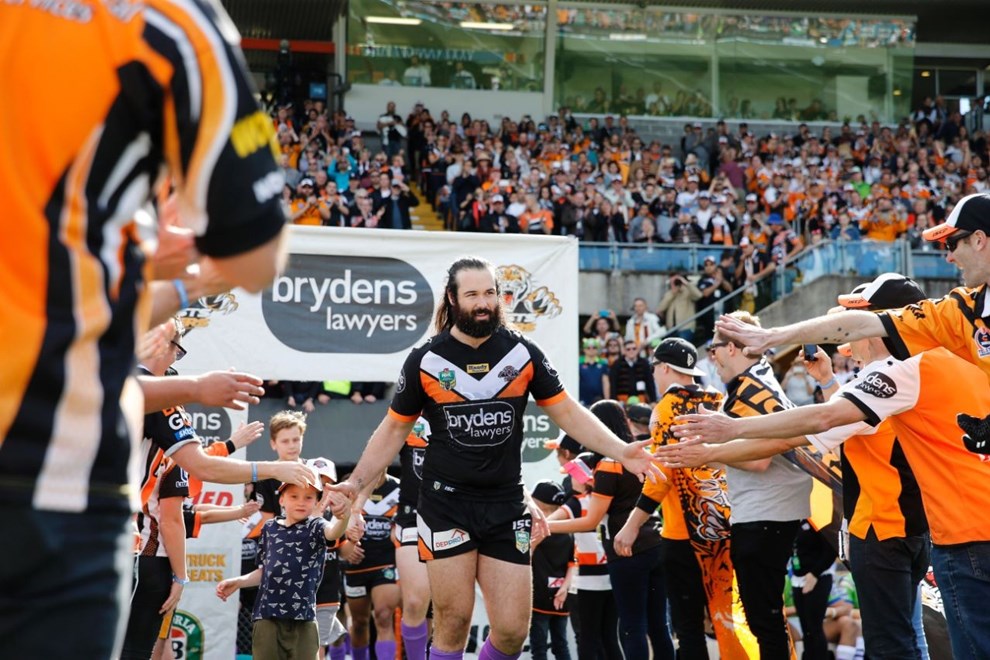 Wests Tigers Coach Jason Taylor and captain Aaron Woods spoke to the media after Sunday's defeat to the Canberra Raiders saw them miss the finals for season 2016.
A finals berth was on the cards for Taylor's men; however, the Raiders outplayed the home side and took advantage of a high error rate, particularly in the first half.
"We beat ourselves; we just made too many errors. We haven't had a game like that all season — to be honest, the last couple of seasons where it was just on us," Taylor said.
"We started that way — kicked the ball out on the full. Recovered from that and then got an opportunity down their end, dropped the ball and it didn't change,
"The more we tried, the worse it got."
With 18,634 fans filling Leichhardt Oval, the coach believed the occasion could have got the better of his side but also believes it could be seen as a positive moving forward.
"It's possible, but irrespective of that, we've got it under the belt now," Taylor said.
"I suppose you could say it was the occasion but we've been playing in those games for the last few weeks. The same pressure was on last week — if we didn't win our season's over and we handled that well,
"It's great experience for us to play in a game like that where we had to win to make the semi finals.
"It'd be a lesson we can us for a fair while, I'd imagine."
For the season overall, Taylor was pleased with how strongly the side performed in the second half of the year, which included wins in Brisbane and New Zealand.
"Absolute pass mark. We had two wins after eight games and to get ourselves in the position we were today where it was in our hands so I think it's great progress," Taylor said.
"We learnt a lot about ourselves throughout the season and slowly but surely started to play a more controlled and composed brand of footy that is going to get us to the semi finals down the track — that is, the sort of footy that wins games consistently,
"We've shown that in the back half of the season,
"There's enormous development for all of us.
"We're a young team and we've got a great future — I'm really excited about that.
"It's a really good lesson for us to take into pre-season."
Woods thanked the Leichhardt faithful for turning up in numbers to cheer on the side and for supporting the team in 2016.
"The fans have been awesome for us all year so for them to turn on a crowd like that after what we've been through earlier in the year, we've probably got one of the best set of fans," Woods said. "So put on a performance like that was frustrating, but I cant thank them enough today for showing up to Leichhardt."