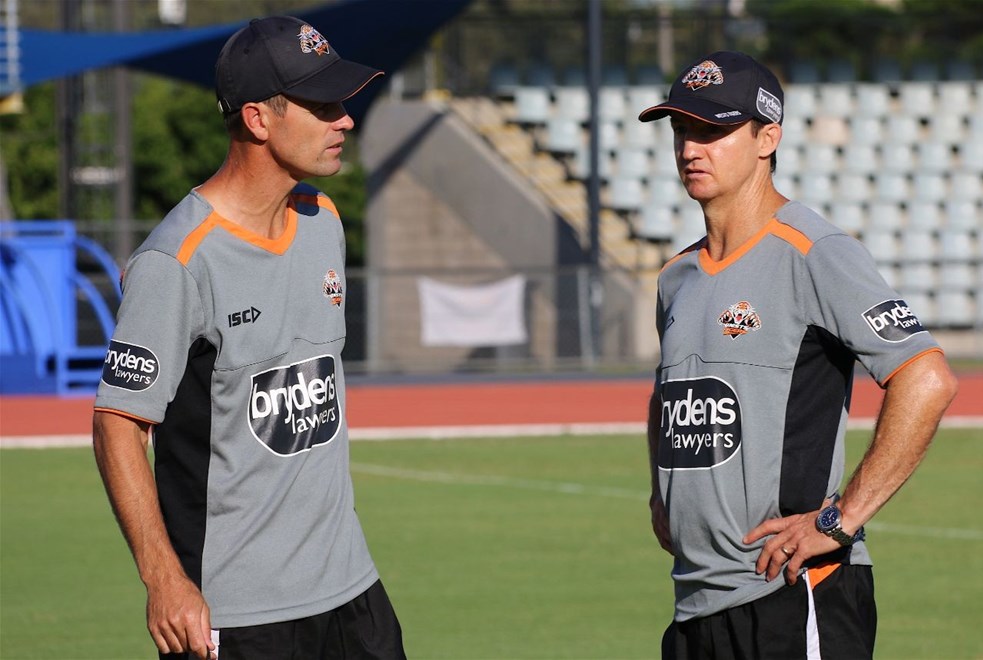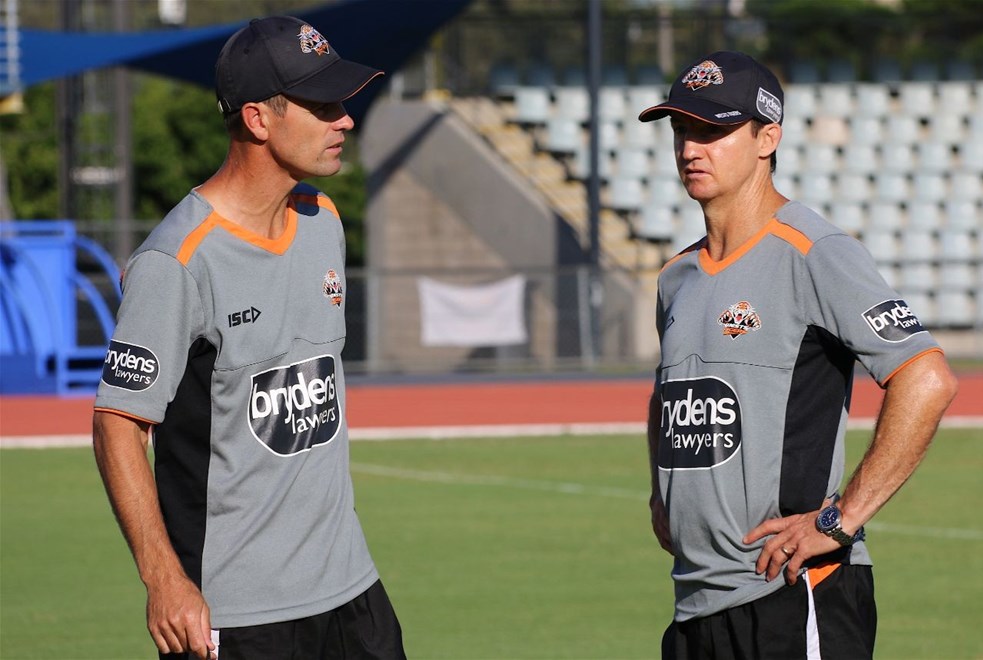 Wests Tigers Head of Physical Performance Marcus Kain reflects on a positive 2016 for the Club, despite missing the top eight with a final round defeat to the Raiders.
As Head of Physical Performance, Kain said the coaching staff were pleased overall with the efforts of the the young team, saying they had made superb progress from the start of pre-season and would be in a strong position to improve physically heading into 2017.
"It was another long season, but going close to the top eight was great," he said.
"We knew there was going to be a lot more emphasis on the players' running loads this year with the interchange rule changing, and we adjusted their training accordingly.
"We as coaches feel they were much better in that this season.
"We know that we need to step it up again in 2017, though.
"There's a bit of gap to those top teams, so we need to hit the ground running in early November and give the players every chance to be in their best possible shape come March."
In particular, Kain highlighted the efforts of Wests Tigers NRL Player of the Year Mitchell Moses, as well as NRL Rookie of the Year Josh Aloiai and forward Ava Seumanufagai.
"Mitch has won a lot of awards this season for his talent and performances, but if you look physically at what he provided for us, it's also something worth noting," Kain enthused.
"He played every game for us except one, where he was ruled out in the warmup, and played 80 minutes in all those games, so Mitch was exceptional from an aerobic point of view.
"In the forward, Josh Aloiai was great because we didn't get much with him during pre-season, and big Ava Seumanufagai off the bench showed some really good signs during the year."
With pre-season training set to resume in November for those not associated with any of the representative teams (Samoa, Fiji, PNG, Australia, New Zealand and Prime Minister's XIII), Kain provided an update on several players who have had surgery heading into the off-season, saying that all players will be eligible for selection again come Round 1, 2017.
"Tim Simona, JJ Felise and Bayley Sironen have all had shoulder surgery," he said.
"They'll all come back through rehab and be on track for Round 1 next year.
"Matt Ballin has started some light running, and he's on track for Round 1 too. We'll keep taking our time with him and making sure that he's right for the start of the year."
Don't miss Wests Tigers' first ever Charity Ball on October 29 to help support beyondblue!