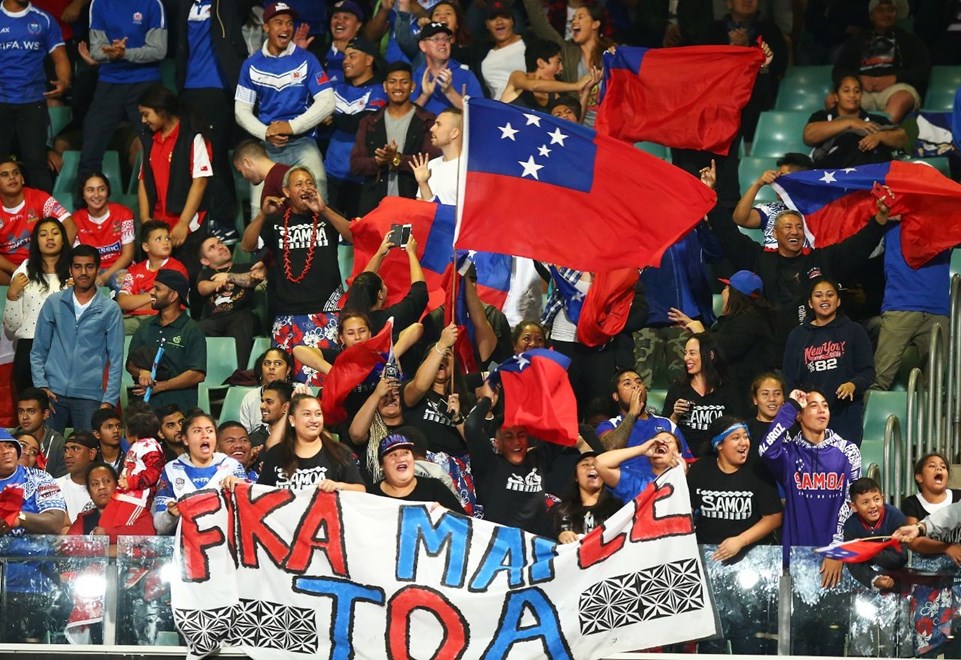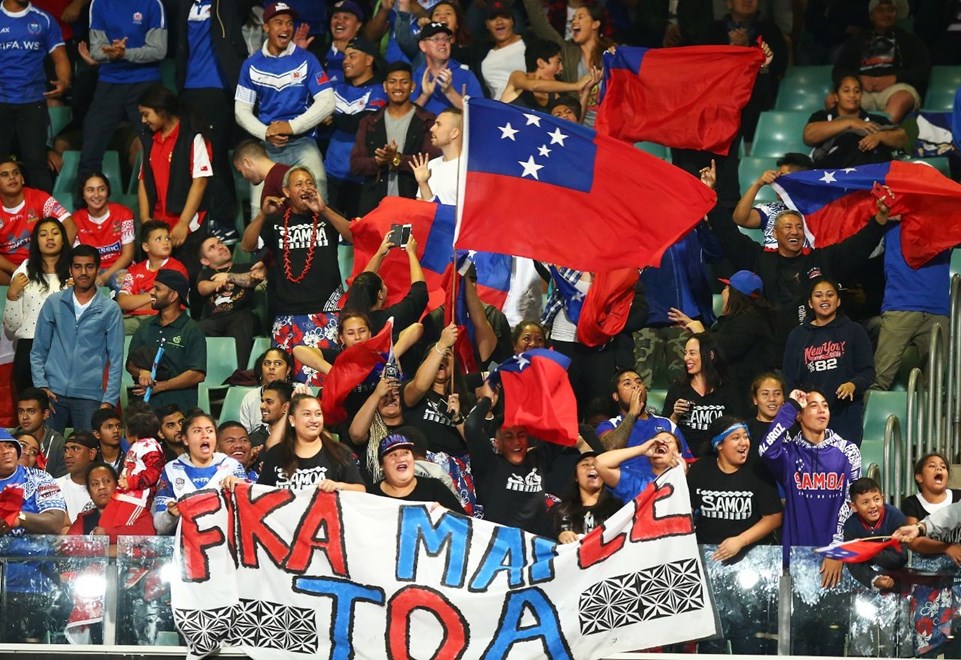 Fiji Bati have staged an incredible comeback to upset Toa Samoa 20-18 in Apia on Saturday afternoon in the first Test match played in Samoa in over 30 years.
Trailing 18-0 mid-way through the first half, Mick Potter's side produced a memorable defensive effort to hold out their opponents for the remainder of the match and steal the win.
It didn't take long for the home side to hit the lead, with Bulldogs forward Sam Kasiano dummying and crashing his way through the line after just four minutes of play.
Super Sam! Over for the first 4 pointer for @RLSamoa.#PacificTest #NRL pic.twitter.com/LsqbgxwAVi

— NRL (@NRL) October 8, 2016
Matthew Wright added the extras from in front to give Samoa a 6-0 lead.
After holding out several attacking sets from Fiji, Samoa would be rewarded for their efforts with a quick double to Warriors winger Ken Maumalo giving the home side an 18-0 advantage.
It's one way traffic at the moment!@RLSamoa lead @FijiNSWCupBid 12-0 after 17 minutes.#PacificTest #NRL pic.twitter.com/twDuSQGcpH

— NRL (@NRL) October 8, 2016
Make it a double for Maumolo!@RLSamoa extend their lead, 18-0.#PacificTest #NRL pic.twitter.com/65mAiG4kkA

— NRL (@NRL) October 8, 2016
Staring down the barrel of a huge defeat, Fiji began to mount a comeback in the 26th minute when Bulldogs winger Marcelo Montoya finished off a lovely pass from Brayden Williame.
Captain Kevin Naiqama was unable to add the extras, however, leaving it at 18-4.
A confidence boost for @FijiNSWCupBid!@RLSamoa lead 18-4.#PacificTest #NRL pic.twitter.com/chOhg0Yjpp

— NRL (@NRL) October 8, 2016
James Storer would show tremendous strength to grab Fiji's second try of the day moments later, carrying defenders with him over the line to plant the ball over the line.
Fiji mean business! They're coming back.@RLSamoa lead 18-10.#PacificTest #NRL pic.twitter.com/blXSiDmauv

— NRL (@NRL) October 8, 2016
Sitiveni Moceidreke took over the goal-kicking from Naiqama, and nailed his first conversion to reduce Samoa's lead to 18-10 with less than 10 minutes remaining in the half.
The visitors would cap off a spectacular first half comeback when Williame was first to a grubber kick from Henry Raiwalui, taking the score to 18-16 at the half-time break.
Samoa would begin the second half the better of the two sides, and looked destined to post first points of the half with an attacking barrage on the Fiji Bati line.
However, Tyrone Phillips would have other ideas, with a superb intercept on his own line seeing him run 95m to score in the corner and give Fiji a shock lead.
What a way to open the scoring in the second half!#PacificTest #NRL pic.twitter.com/7NabtQENGq

— NRL (@NRL) October 8, 2016
Moceidreke's conversion was unsuccessful, giving Fiji a 20-18 lead after 63 minutes.
Desperate to win their first home Test in over 30 years, Samoa would continue to attack the Fiji line in the final 20 minutes, but were unable to crack through some stirring goal-line defence.
And despite finishing the match out on their feet, Fiji would hang on to record an upset 20-18 win over Samoa in what will be remembered as another fantastic Pacific Test.

Fiji Bati 20 (Montoya, Storer, Williame, Phillips tries; Moceidreke 2/3, Naiqama 0/1 goals) def. Toa Samoa 18 (Maumalo 2, Kasiano tries; Wright 3/3 goals) at Apia, Samoa