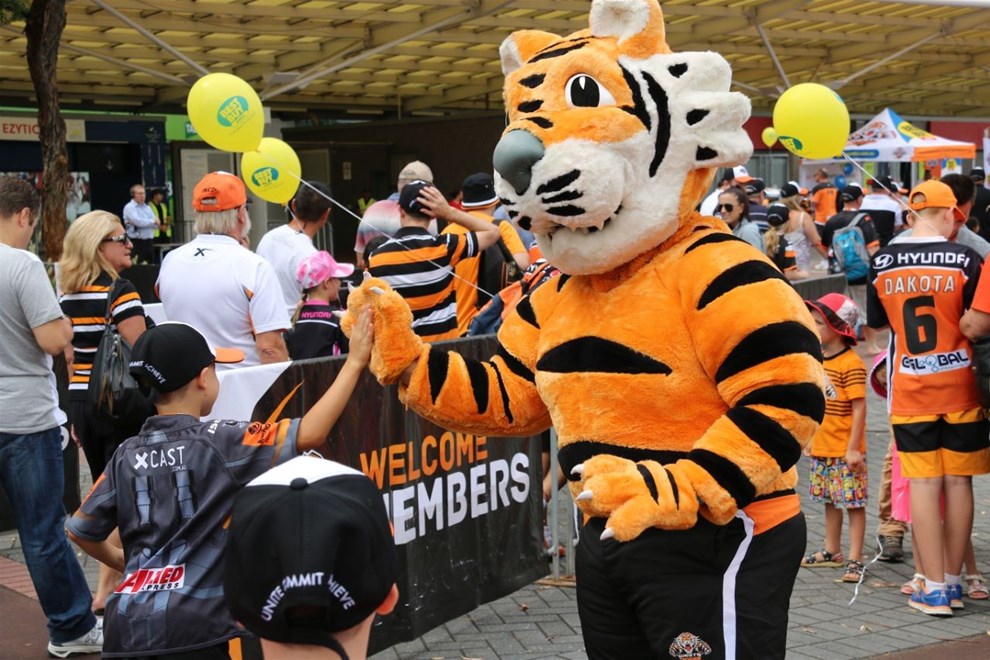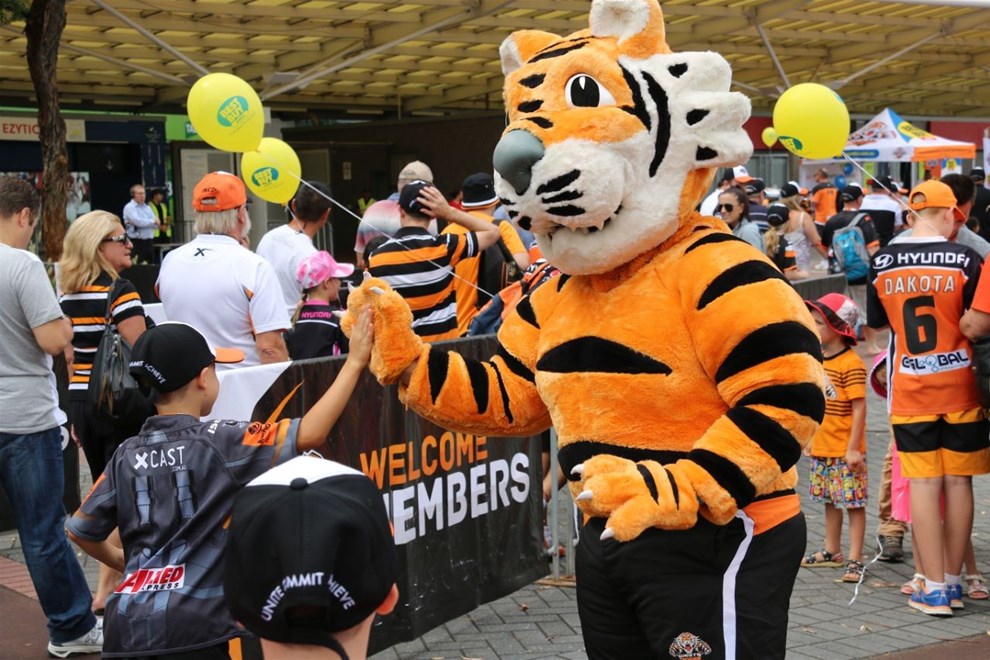 3. IMPROVED MEMBERSHIP PACKS
For the coming year Members will receive a $30 Merchandise voucher, that can be redeemed online, in store or on game day. This excludes Junior Members who will continue to receive a traditional pack. Feedback from Members made it clear that the traditional Membership pack had lost its value and Members wanted the opportunity to select the items included with their Membership purchase. The idea was then taken to the Club's 2016 Membership Committee, who agreed that this was the way forward. The $30 Merchandise voucher will give Wests Tigers Members more flexibility with their 2017 Membership.
Want to have your say on the 2018 Membership pack inclusion? During the year you will have the opportunity to shape Wests Tigers 2018 Membership pack inclusion (read more below).
4. VOTING RIGHTS
New in 2017, Wests Tigers Members will have voting rights a number of topics, including selected jersey design, membership pack inclusions/design, Player of the Year and Members Committee.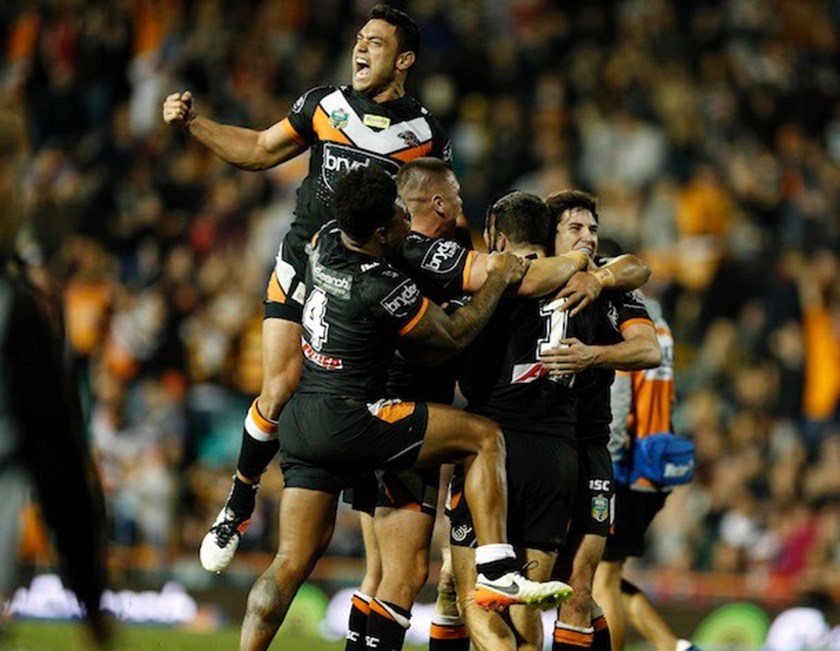 5. BEST YOUNG PLAYERS IN THE LEAGUE
Wests Tigers' young stars are maturing and ready to set the NRL on fire. We've seen how good they can be when playing together and with another pre-season under their belts the sky is the limit for this team. The likes of Aaron Woods, James Tedesco, Mitchell Moses, David Nofoaluma and Luke Brooks are ready to get Wests Tigers rising up in 2017!
6. MEMBERS EXCLUSIVE CONTENT
Next month Wests Tigers will be launching a brand new Members-Only website. This exclusive site will include additional news and content, with major Club news to appear on this site first. Stay tuned for more news in the coming weeks!
7. BE A PART OF SOMETHING SPECIAL
Last season Wests Tigers had its highest ever Membership number, with almost 15,000 committing to the Club. Wests Tigers are working hard to bring more Members on board for season 2017 and are providing a range of benefits to make Membership more appealing. With the team on the rise on the field and there being more reasons than ever before to be a Member off the field now is the perfect time to commit for 2017.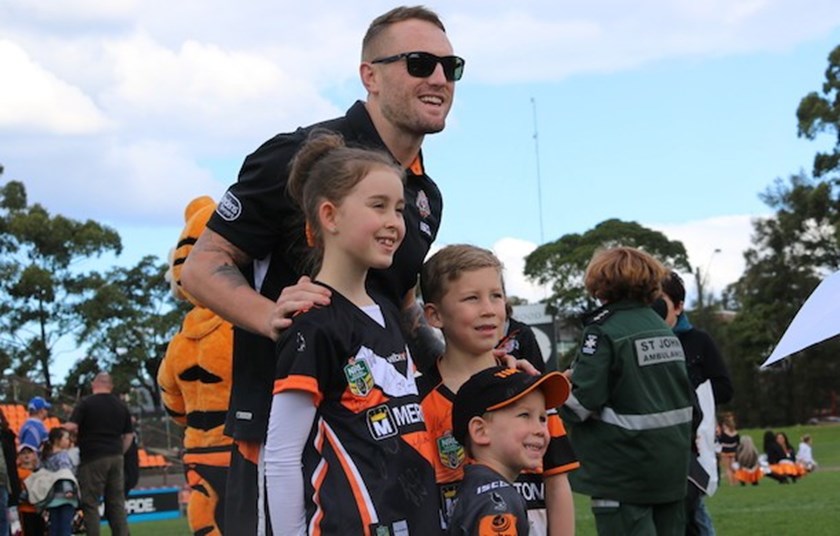 8. AFFORDABILITY OF MEMBERSHIP
Wests Tigers Memberships are now more affordable than ever with ticketed packages starting from only $5.50 per month and non-ticketed packages from just $3.50 per month. All Memberships can be paid for in monthly instalments providing more flexibility than ever before!
9. CHRISTMAS PACK DELIVERY
Those who commit as a Wests Tigers 2017 Member before November 15 will have their Membership pack delivered before Christmas, making a Wests Tigers Membership the perfect gift to put under the tree this year!
10. UNPRECEDENTED ACCESS TO PLAYERS
Wests Tigers Members will have unprecedented access to the Club's players throughout the 2017 season. With a host of Members Only post-match functions, along with a series of exclusive Loyalty Events, Wests Tigers Members will have more opportunities than ever before to rub shoulders with their favourite players throughout the season.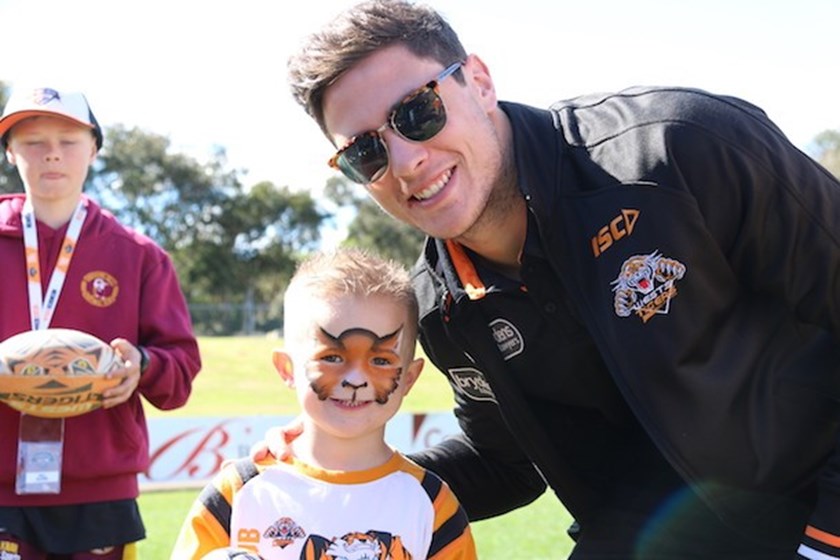 2017 Wests Tigers Memberships are on sale! Show your support and sign up today!