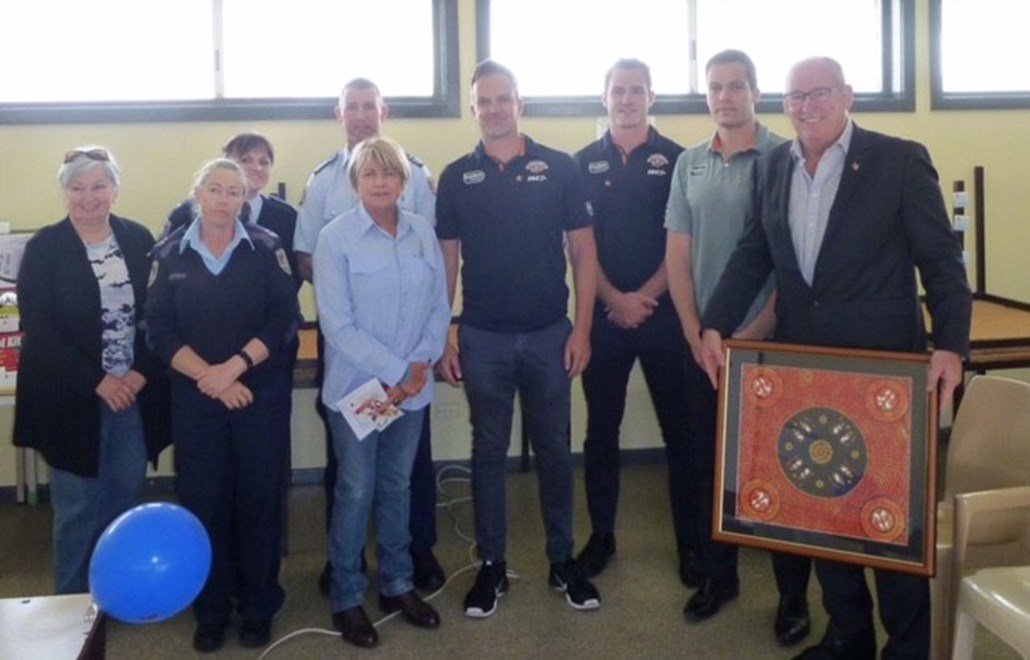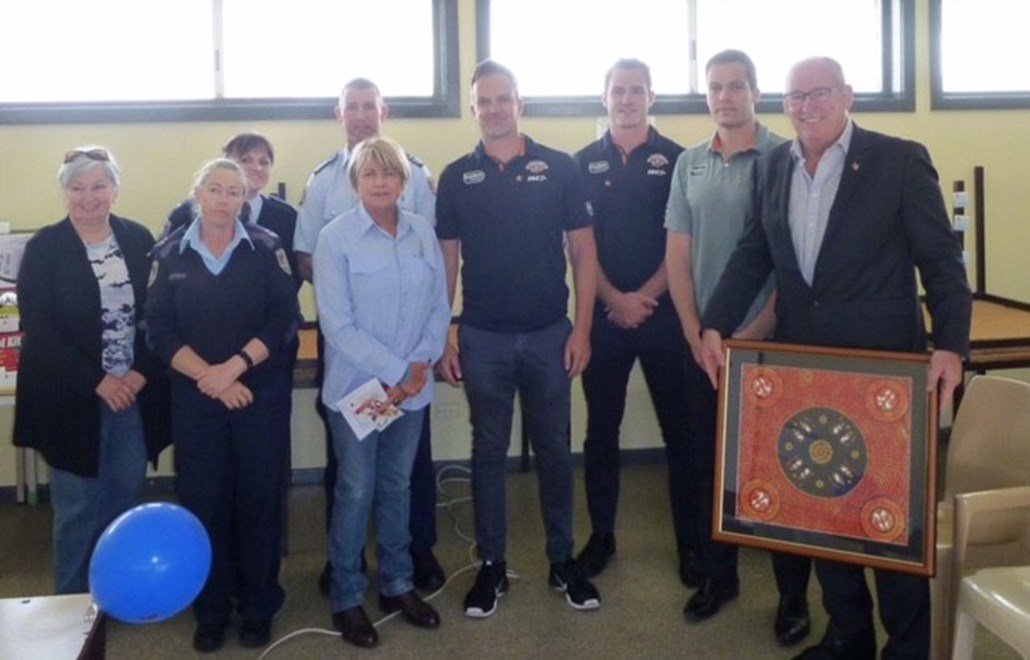 Wests Tigers were recently involved in a special program and fundraising event with staff at the Goulburn Correctional Facility.
As a part of the Goulburn Correctional Facility's peer support program, Wests Tigers and beyondblue spent a day with staff, taking part in talks, playing touch football and attending a special charity evening in town.
The charity event, Goulburn Rocks for Charity, saw a range of local bands, many featuring prison guards, take to the stage to raise money for beyondblue.
Wests Tigers CEO Justin Pascoe, COO Ryan Webb and Fan Engagement and Community Manager Shaun Spence took part in the day, with Spence joining beyondblue Ambassador Allan Sparkes in presenting to the Correctional Facility's staff.
Event organiser, and Goulburn Correctional Facility staff member, Derek Haine thanked Wests Tigers for the Club's support.
"This was the second event we've had of this kind and were thrilled to have Justin, Ryan and Shaun attend," said Haine. "Justin and Shaun addressed staff following on from beyondblue Ambassador Allan Sparkes.
"They were well received, especially Shaun who shared his experience with mental health," he said. "The relationship Wests Tigers have with beyondblue is obviously positive and strong and we were fortunate to have benefited on this occasion.
"The donations and involvement in our fundraising efforts by Wests Tigers were a major contributing factor in the success of this year's event with our final figure being over double the amount we raised last year for beyondblue," said Haine. "I look forward to working with Justin and Wests Tigers in the future."
Wests Tigers CEO Justin Pascoe said the Club was happy to be involved, providing support for the Correctional Facility staff and raising money for beyondblue.
"It was great to be able to spend the day with staff at Goulburn Correctional Facility and get an understanding of the pressures they face every day," said Pascoe. "Their work is often unheralded in a stressful environment so it was important to provide them with an opportunity to speak and share their stories.
"At Wests Tigers we're very proud of our partnership with beyondblue, with the visit to Goulburn Correctional Facility another example of how the partnership benefits not only us as a Club, but the wider community," he said.