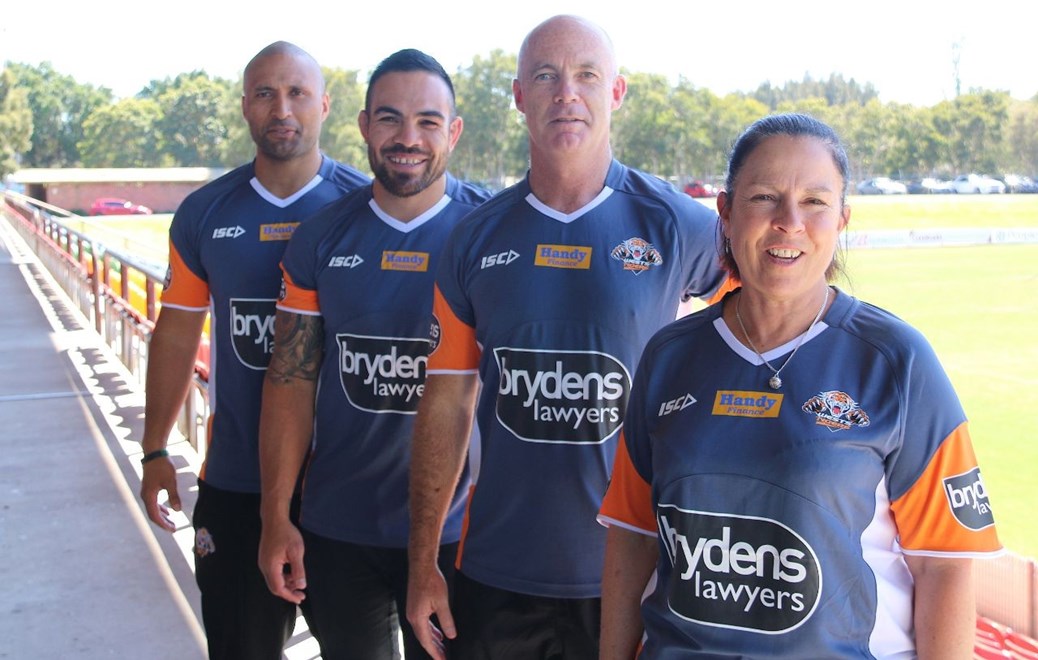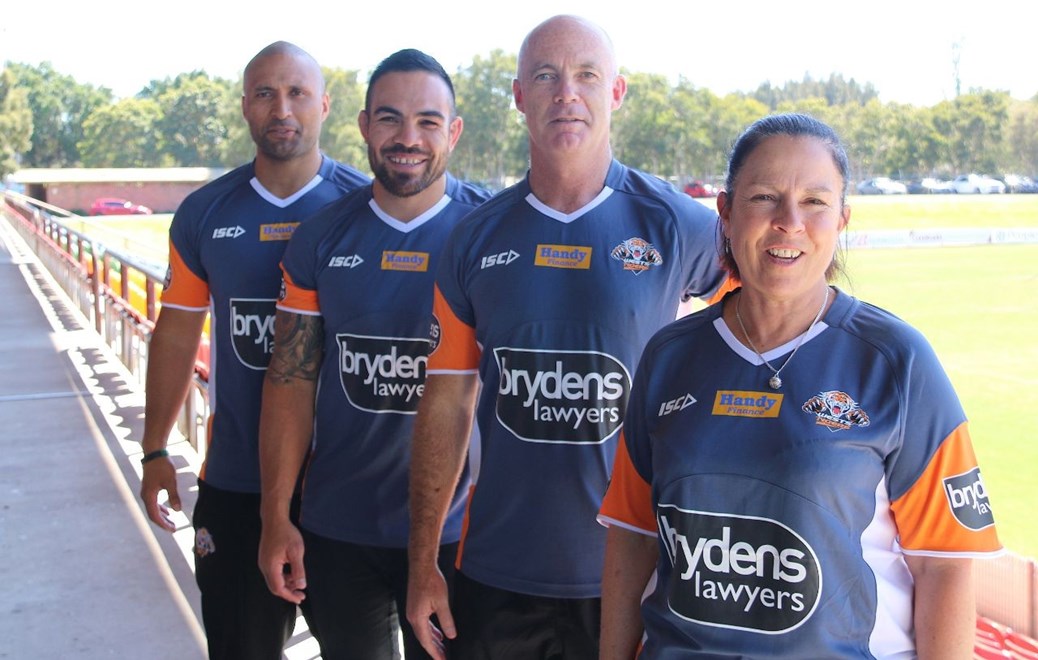 Wests Tigers Life Member Dene Halatau has officially started his new role as Culture and Leadership Coordinator as the Club continues to strengthen its Wellbeing and Education Department.
Following on from the appointment of fellow 2005 premiership-winner Paul Whatuira as the Club's Wellbeing and Education Officer, Halatau will take up the part-time role with Wests Tigers after retiring from an illustrious NRL career this year.
As well as Whatuira and Halatau, Debbie Brewin (Wellbeing and Education Manager) and Tony Carson (Football and Wellbeing Manager) also form part of the Wests Tigers Wellbeing and Education department.
The department also features renowned leadership and culture expert, Shane McCurry, who has been working with players and staff on a consultancy basis over the past 12 months.
The appointment of Halatau follows news that Wests Tigers were ranked second in the NRL for its Player Wellbeing and Education programs this season.
With the Club continuing to bolster resources in this area, Wests Tigers CEO Justin Pascoe highlighted the importance of player wellbeing within an NRL Club.
"As a Club we've made a significant investment in wellbeing and education over the past 12 months," Pascoe said. "We're extremely proud of the results achieved over that time, including being ranked second in the NRL.
"We're determined not to be complacent with these results, we're committed to being leaders in this area and will strive to be the benchmark of the game.
"We've also received very positive feedback from the playing group this season in regards to wellbeing, which is a strong indication that we are on the right track," he said.
"We're committed to ensuring that every person who enters our doors leaves as a better person, and will continue to build our capabilities to meet the needs of every player, coach and staff member.
"We're also pleased to welcome an outstanding addition to the team in Dene, which will no doubt even further strengthen the department.
"Dene is well-respected by his peers and has a strong relationship with our current playing squad which is going to be a valuable asset in his role," he said.
Senior NRL Wellbeing and Education Manager, Paul Heptonstall, congratulated Wests Tigers on investments made in the department.
"I am very comfortable in saying that Wests Tigers have improved their programs and commitment more than any Club over the last 12 months," he said.
"Wests Tigers have made a significant investment in both staff and culture that will allow the Club to exceed most minimum standards required.
"The Club should be congratulated on a number of areas from the 2016 season and the addition of Dene (Halatau) will only strengthen this department," he said.
Halatau will work with Wests Tigers three days per week, while also taking on a similar role with the NRL part-time.
2017 Wests Tigers Memberships are on sale! Show your support and sign up today!