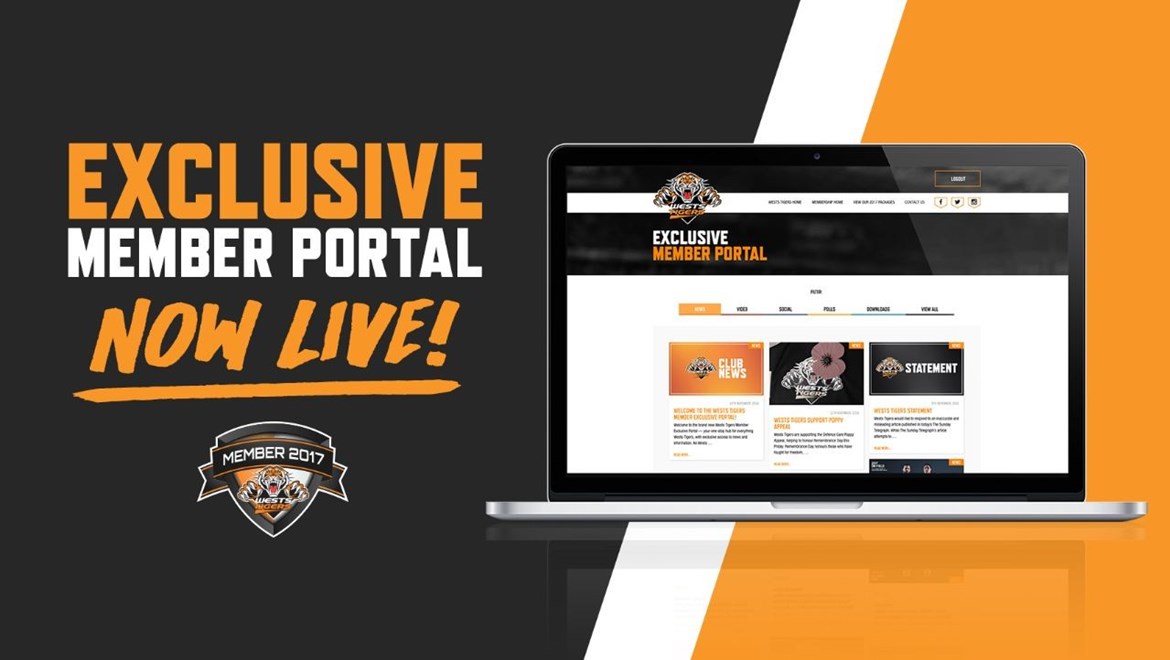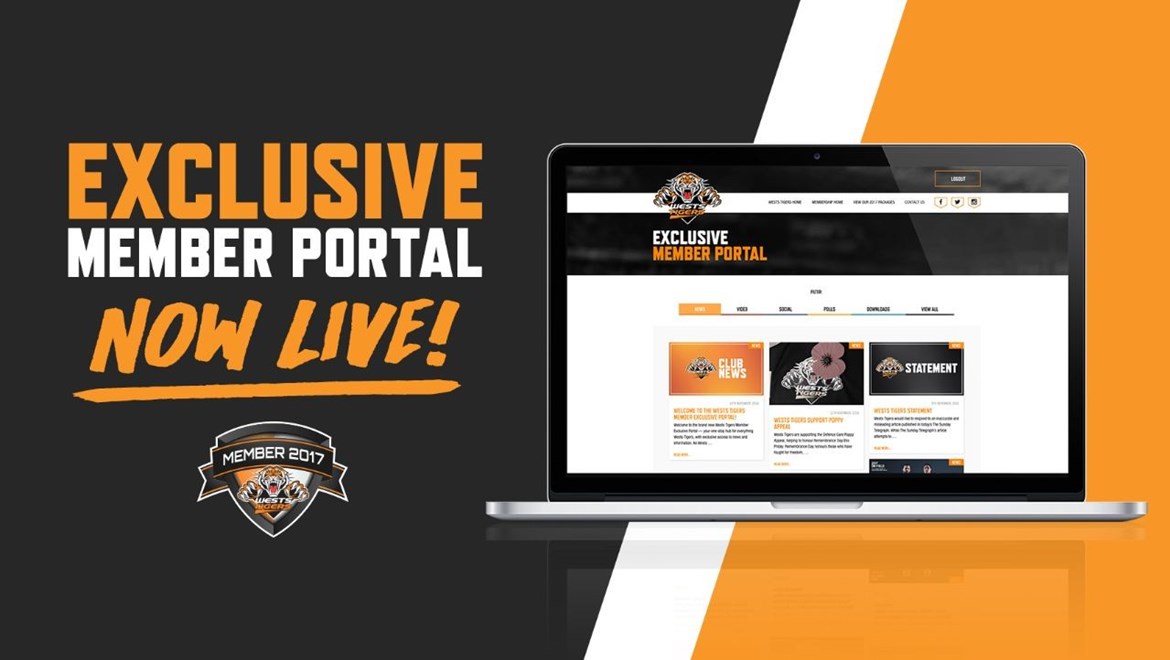 Wests Tigers have today launched a brand new Member Exclusive Portal — your one-stop hub for everything Wests Tigers, with exclusive access to news and information.
All Wests Tigers Members will have access to the portal in 2017, where exclusive news and information will be revealed first. To use the new website, simply login using your email address connected with your 2017 Wests Tigers Membership account.
Click here for the Member Exclusive Portal!
If you're unsure what your email address is, please contact Wests Tigers Membership on (02) 8741 3300 during business hours or via membership@weststigers.com.au.
Once logged in, the homepage will open up with all tabs, including News, Video, Social Media, Polls and Downloads.
To pick a particular category, simply click on the tab.
To pick a new tab, deselect the first tab and then click on your new tab.
The portal features a number of exciting features for Wests Tigers Members — watch a number of videos that you can't see anywhere else, vote in our Members Only polls or download different exclusive wallpapers and pictures.
You can also interact with all of Wests Tigers social media accounts in our Social Wall!
Be sure to keep checking back in for everything you need from Wests Tigers!
If you're not a Wests Tigers Member yet, make sure you visit weststigersmembership.com.au to sign up today, with a great range of packages available for all fan types!
If you just want access to the Portal, you can purchase it for 12 months for $30.
exclusive.weststigersmembership.com.au