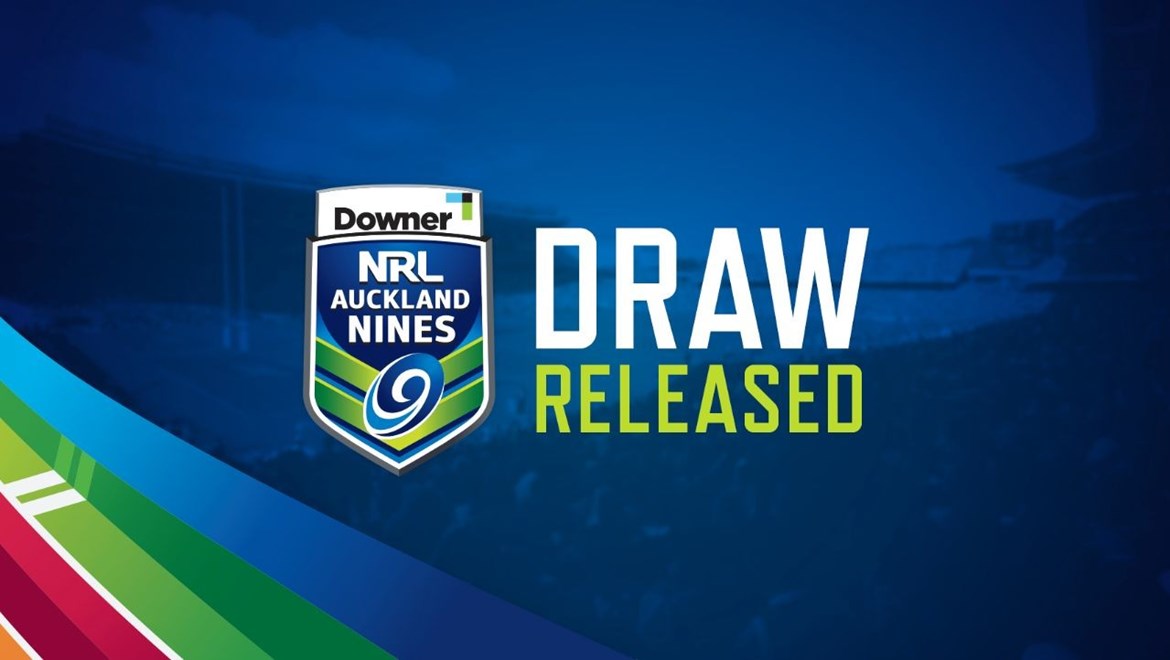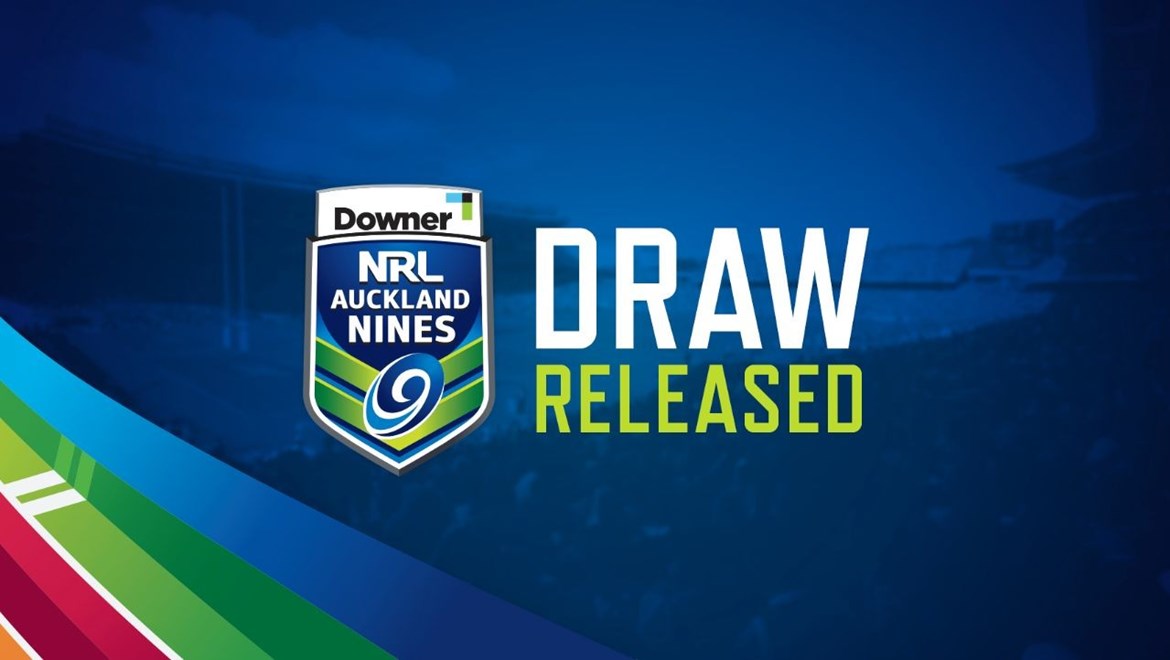 Wests Tigers will feature alongside the Brisbane Broncos, Melbourne Storm and Newcastle Knights in the Rangitito Pool at the 2017 Downer NRL Auckland Nines.
The tournament will be played at Eden Park in Auckland on February 4-5, 2017.
Wests Tigers' squad for the 2017 Auckland Nines will be announced closer to the date, with the Club's Auckland Nines jersey to be released in the coming weeks.
2017 Wests Tigers Memberships are on sale! Show your support and sign up today!
2017 Auckland Nines Pools
Waiheke Pool
Cronulla Sharks, Gold Coast Titans, Penrith Panthers, Canterbury Bankstown-Bulldogs
Rangitoto Pool
Wests Tigers, Brisbane Broncos, Melbourne Storm, Newcastle Knights
Hunua Pool
North Queensland Cowboys, Sydney Roosters, Canberra Raiders, South Sydney Rabbitohs
Piha Pool
New Zealand Warriors, St. George-Illawarra Dragons, Parramatta Eels, Manly Sea Eagles
2017 Auckland Nines Draw
Note: All times listed in AEDT, two hours ahead of NZDT
DAY 1 — Saturday, February 4, 2016
Game 1 — 10:00am — Cronulla Sharks vs. Gold Coast Titans
Game 2 — 10:25am — Penrith Panthers vs. Canterbury-Bankstown Bulldogs
Game 3 — 10:50am — St. George-Illawarra Dragons vs. Parramatta Eels
Game 4 — 11:15am — New Zealand Warriors vs. Manly-Warringah Sea Eagles
Game 5 — 11:50am — Newcastle Knights vs. Wests Tigers
Game 6 — 12:15pm — Brisbane Broncos vs. Melbourne Storm
Game 7 — 12:40pm — North Queensland Cowboys vs. Sydney Roosters
Game 8 — 1:05pm — Canberra Raiders vs. South Sydney Rabbitohs
WOMEN'S 1 — 1:30pm — New Zealand Women's vs. Australia Women's
Game 9 — 1:55pm — Cronulla Sharks vs. Penrith Panthers
Game 10 — 2:20pm — Gold Coast Titans vs. Canterbury-Bankstown Bulldogs
Game 11 — 2:45pm — St. George-Illawarra Dragons vs. Manly-Warringah Sea Eagles
Game 12 — 3:10pm — New Zealand Warriors vs. Parramatta Eels
Game 13 — 3:45pm — Newcastle Knights vs. Brisbane Broncos
Game 14 — 4:10pm — Wests Tigers vs. Melbourne Storm
Game 15 — 4:35pm — North Queensland Cowboys vs. Canberra Raiders
Game 16 — 5:00pm — Sydney Roosters vs. South Sydney Rabbitohs
DAY 2 — Sunday, February 5, 2016
Game 17 — 8:35am — Cronulla Sharks vs. Canterbury-Bankstown Bulldogs
Game 18 — 9:00am — Gold Coast Titans vs. Penrith Panthers
Game 19 — 9:25am — Manly-Warringah Sea Eagles vs. Parramatta Eels
Game 20 — 9:50am — New Zealand Warriors vs. St. George-Illawarra Dragons
Game 21 — 10:15am — Wests Tigers vs. Brisbane Broncos
Game 22 — 10:40am — Newcastle Knights vs. Melbourne Storm
Game 23 — 11:05am — North Queensland Cowboys vs. South Sydney Rabbitohs
Game 24 — 11:30am — Sydney Roosters vs. Canberra Raiders
QF1 — 11:55am — Winner Waiheke Pool vs. Runner-Up Piha Pool
QF2 — 12:20pm — Winner Piha Pool vs. Runner-Up Waiheke Pool
QF3 — 1:05pm — Winner Rangitoto Pool vs. Runner-Up Hunua Pool
QF4 — 1:30pm — Winner Hunua Pool vs. Runner-Up Rangitoto Pool
WOMEN'S 2 — 1:55pm — New Zealand Women's vs. Australia Women's
SF1 — 2:40pm — Winner Qualifying Final 1 vs. Winner Qualifying Final 2
SF2 — 3:05pm — Winner Qualifying Final 3 vs. Winner Qualifying Final 4
WOMEN'S 3 — 3:50pm — New Zealand Women's vs. Australia Women's
Final — 4:40pm — Winner Semi Final 1 vs. Winner Semi Final 2