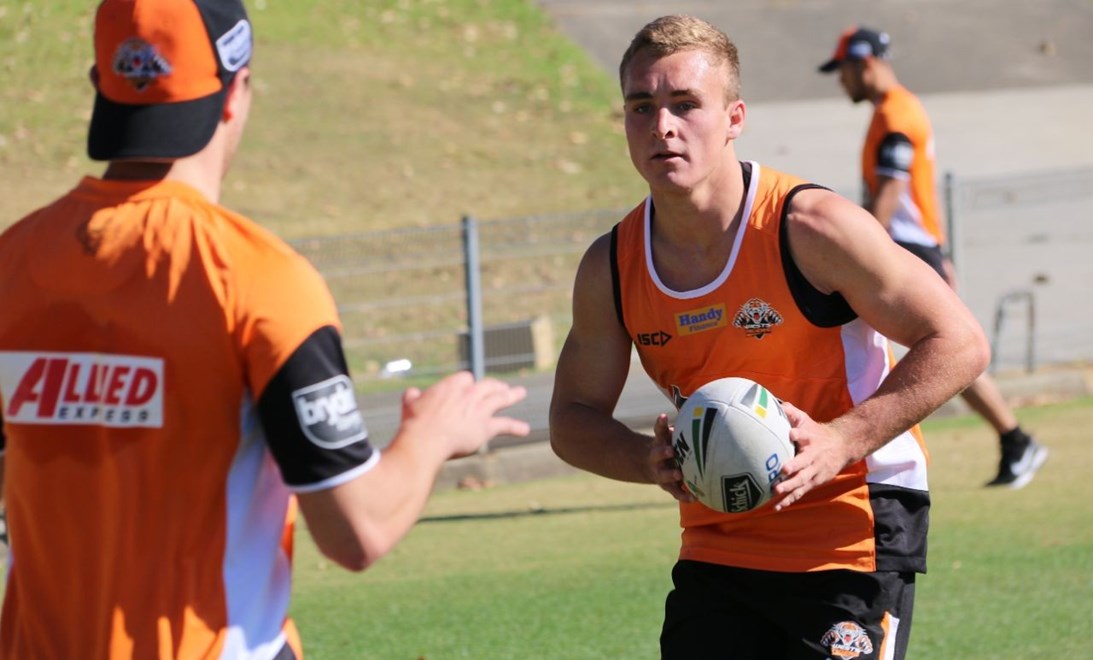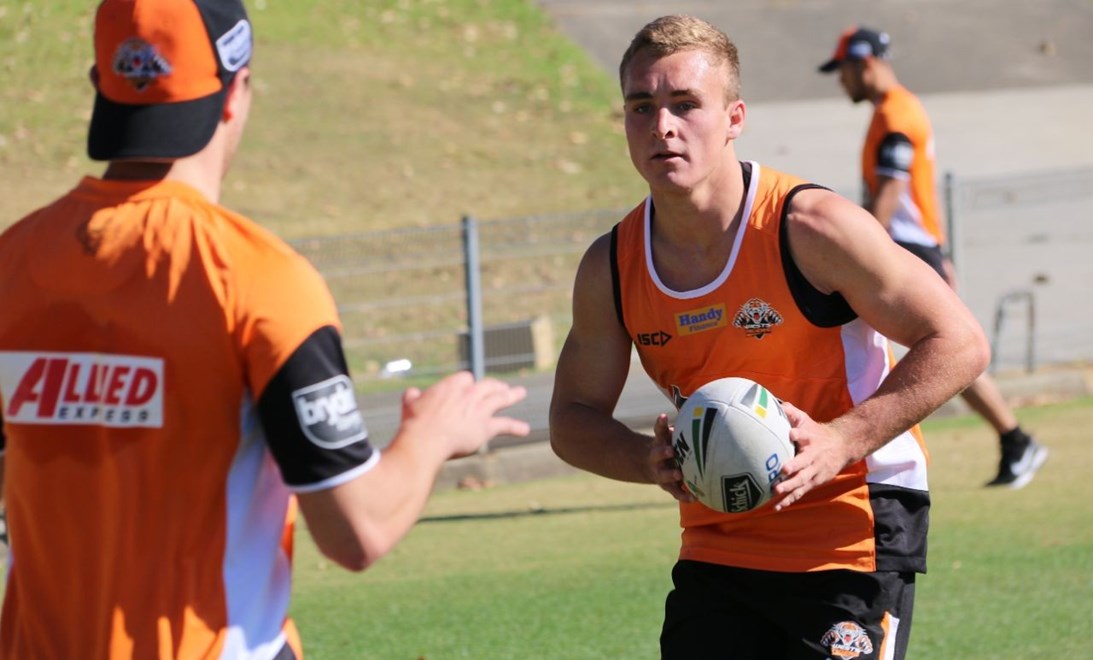 Wests Tigers hooker Jacob Liddle says he's looking to take his game to the next level in season 2017 after a memorable 2016 season that included his first-grade debut.
One of seven Holden Cup players to make the transition to full-time training in 2017, Liddle says he's enjoying spending another pre-season with the extended NRL squad, and is looking to use his experience gained last year to help him effectively make the step up.
"It definitely takes a load off having had that one game of NRL," he said.
"Hopefully I can use that to help me get a good pre-season in now.
"I definitely got a lot of confidence from last year. Not just with the debut, but also going between the Holden Cup and Intrust Super Premiership teams throughout the year helped me adjust and grow my game more. It was good to get a taste of that next level."
Billed as one of the brighest young prospects at the Club, the down-to-earth Wyong Roos junior says he's simply looking to improve his game in the year ahead.
Starting with his weight.
"The coaches are keen for me to put on a bit more weight," he said.
"I need to build up a bit. There's going to be some big boys out there so I need to be ready.
"I just want to improve as much as I can — build up the other part of my game so I'm ready for the step-up. Every aspect of my game I want to improve on and I know I can."
See the full interview with Jacob Liddle about pre-season training in the video above!
2017 Wests Tigers Memberships are on sale! Show your support and sign up today!