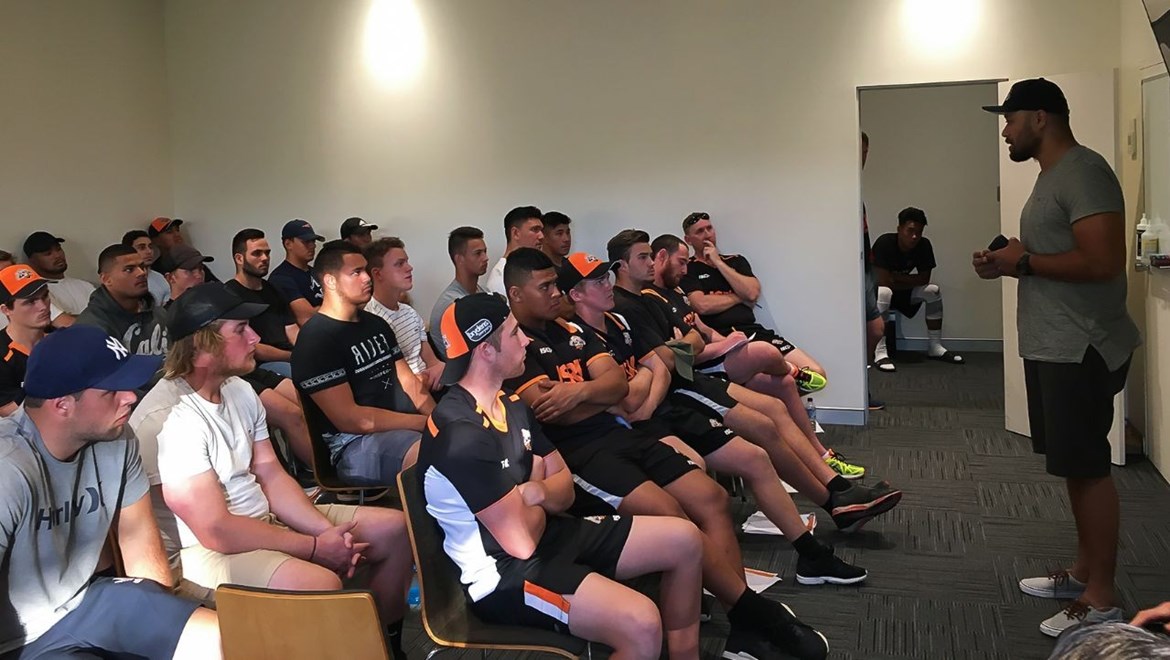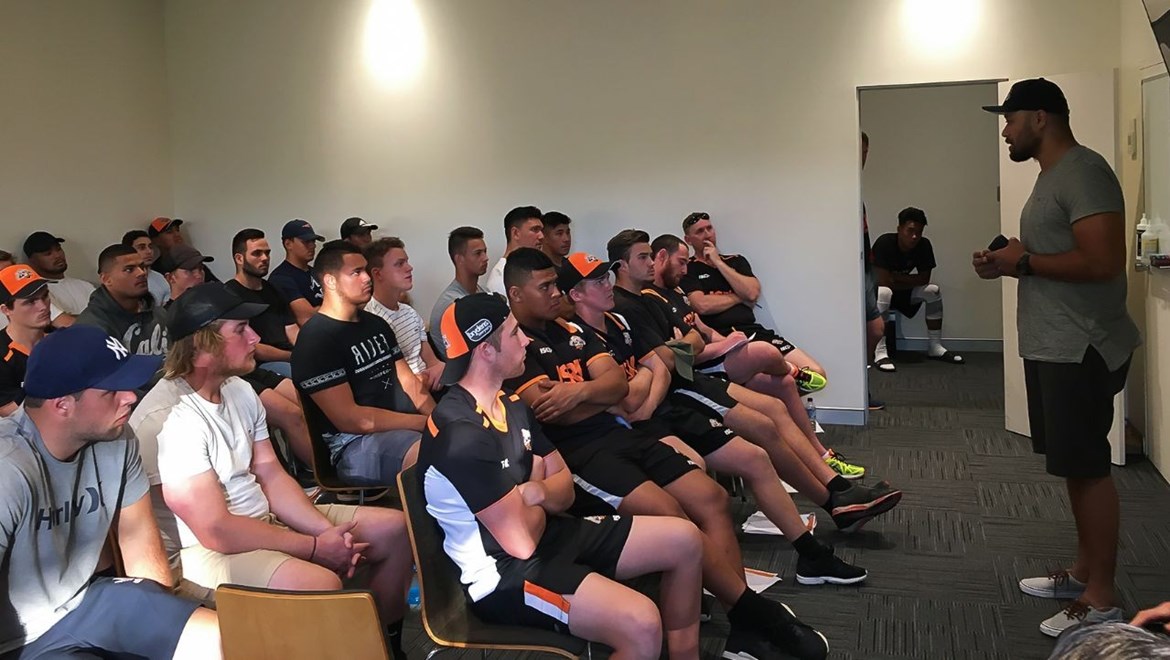 Wests Tigers have launched a new induction program for players who are a part of the Club's NYC system.
The week-long program saw new players, along with those already involved in the Club's system, take part in a number of sessions designed to give them an understanding of what to expect as professional athletes.
The NYC induction week is a part of Wests Tigers' commitment to providing players with the best possible wellbeing support, both on and off the field.
More than 40 young players are a part of the system and spent the week learning about Club values, culture, finance with Wests Tigers Corporate Partner Handy Finance, and ethics. They also took part in media training, received a special presentation from the NSW Police and learnt about small businesses.
A highlight of the week was a question and answer session with Wests Tigers Wellbeing and Education Coordinator Paul Whatuira, Wests Tigers player Matt Ballin and former NRL players Tony Puletua and Luke Priddis.
All four are NRL Premiership winners and spent time with the young players talking about their journeys to the top of the game.
Wests Tigers Wellbeing and Education Manager Debbie Brewin said that the induction program was an important development for the Club.
"It was great to be able to spend time with these young players and provide them with information from a range of sources that will assist them as they develop as both players and people," said Brewin. "It can be quite daunting for these teenagers to make the jump to being a part of a professional system and hopefully the week game them an insight into what to expect.
"We also welcomed a number of parents to the Club during the week and it was great for them to be able to see the journey that their sons are embarking upon," she said.
Wests Tigers CEO Justin Pascoe said that this induction program is an important part of the Club's wellbeing offering.
"At Wests Tigers we're committed to ensuring that everyone who enters our Club leaves as a better person," said Pascoe. "This new program is an important part of that as these players are just beginning their journey with us."