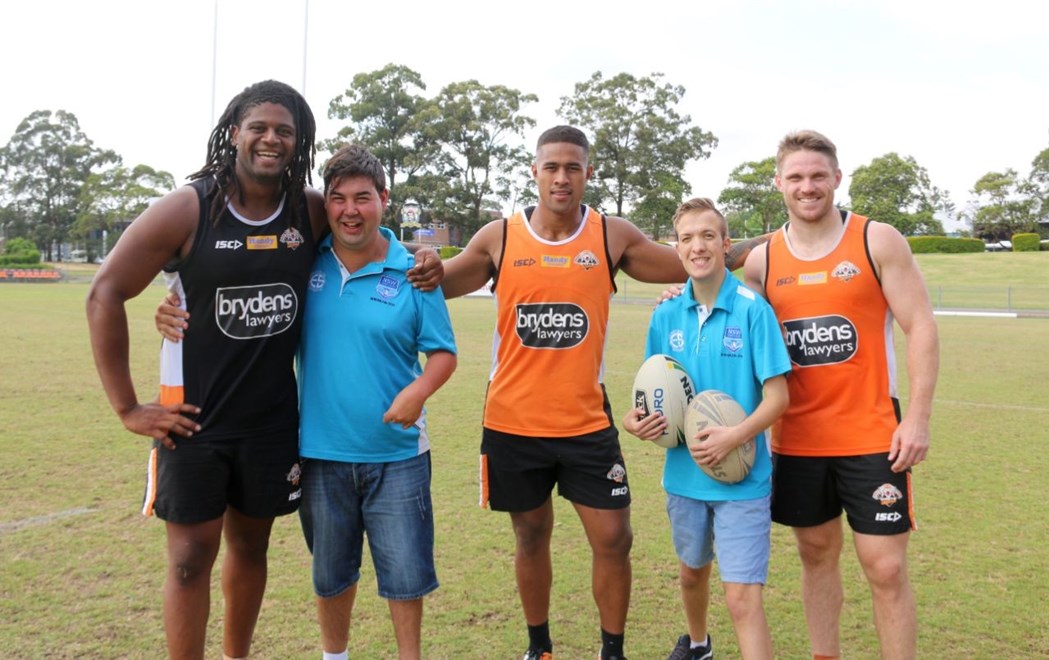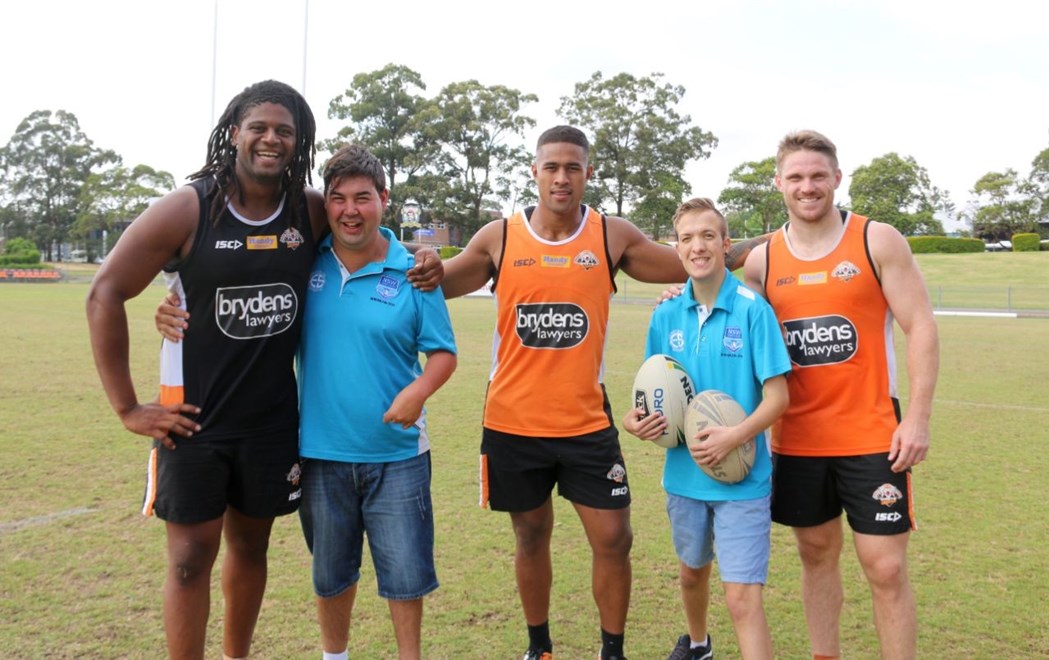 Players from the Wests Tigers' Physical Disability Rugby League team visited the NRL squad at training this week ahead of the Disability Day event in Carnes Hill on Saturday.
The two representatives, Marco Spennati and Marco Quintao, spoke with Wests Tigers players about their excitement for this weekend's event, which is open to all people with a disability.
Wests Tigers Vice-Captain Chris Lawrence, Michael Chee Kam and new recruit Jamal Idris were popular with the visitors, who watched the squad complete another tough pre-season training session at Concord Oval.
Saturday's event will be held at the recently opened Michael Clarke Recreation Centre, showcasing the Centre's state-of-the-art facilities and the opportunities available for people with a disability, their families and carers.
Wests Tigers are working with the Michael Clarke Recreation Centre and the Liverpool Council to support Disability Day, with participants set to experience what it's like to be an NRL player.
The day will also feature a range of other activities, including giveaways, signing sessions, dance clinics, a gym session, and of course, a chance to meet a few Wests Tigers players.
The event is open to all people with a disability and their families, so make sure you come along to what is sure to be a great day this Saturday.
CLICK HERE to see the confirmed schedule for Disability Day!
Wests Tigers will be entering a team in the Physical Disability Rugby League Competition in 2017, for more information on the team and how to be involved, click here.