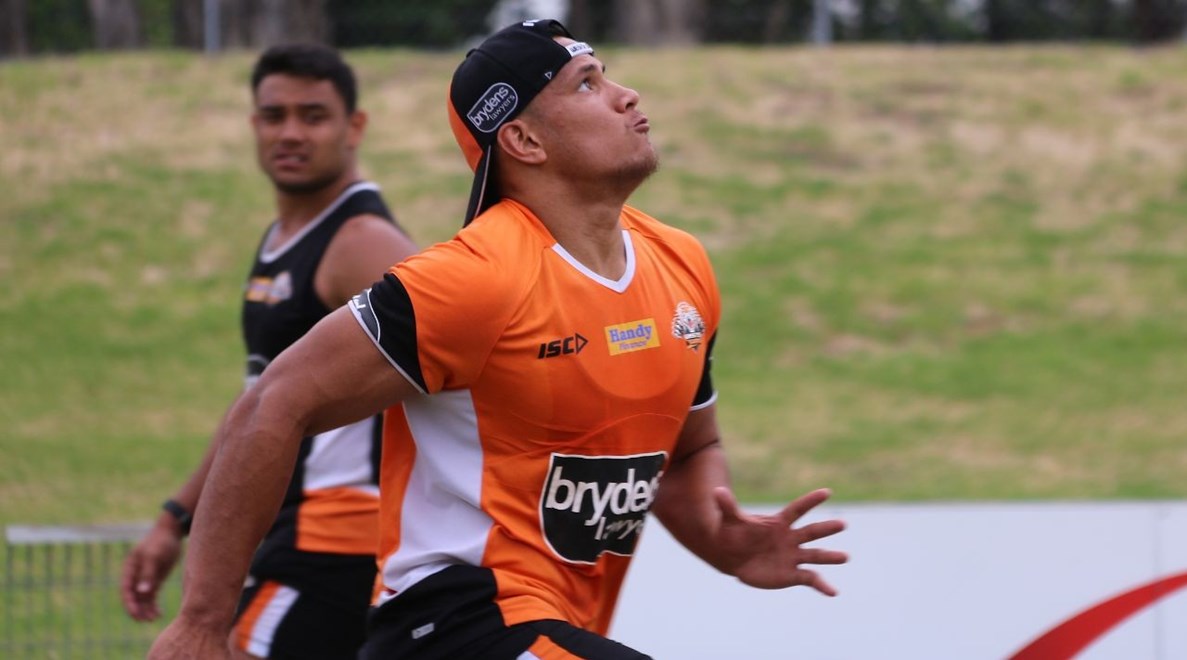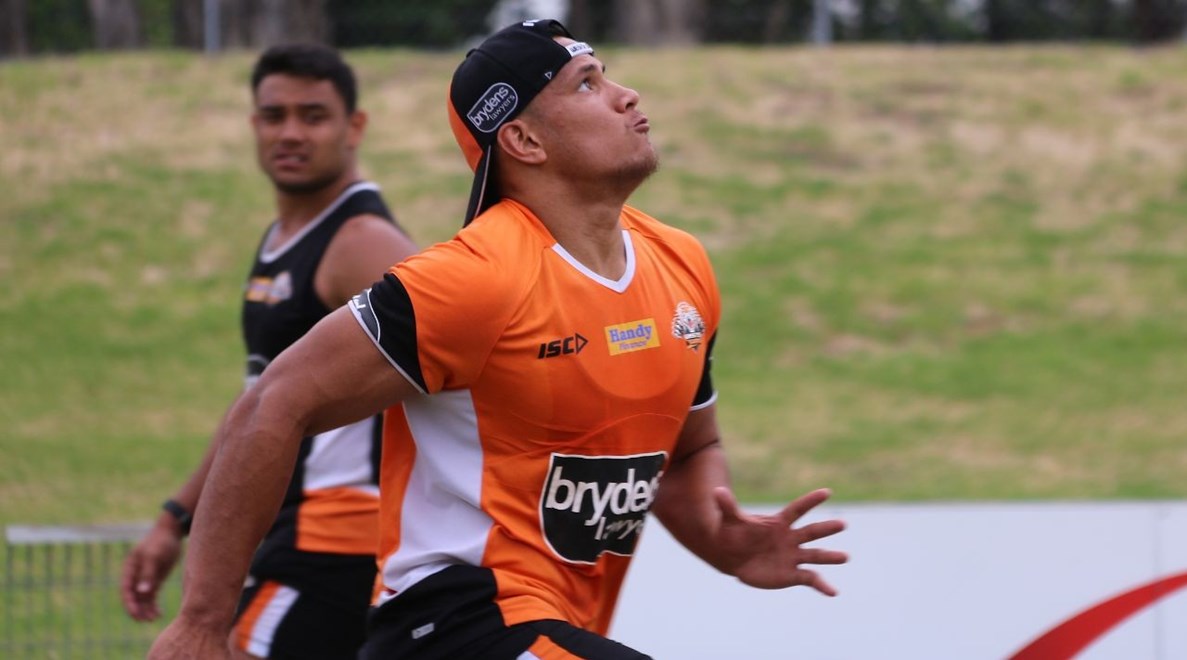 Know where you've been and know where you're going.
It's a saying that many know all too well and for 21-year-old Watson Heleta, it's a manta he's got front and centre in his mind for 2017. The former Keebra Park and Wests Tigers Holden Cup graduate will spend his second season in the first-grade squad this year in a career that's seen a number of physical and environmental changes already.
Born in Otahuhu, New Zealand, Heleta moved to the Gold Coast for schooling and rugby league — winning the 2013 National Championship at Keebra Park — before moving down to Concord to join Wests Tigers. There, the powerful centre recorded an impressive 29 tries in 33 games, representing the Junior Kiwis on two occasions.
Re-signing with the Club in 2015, Heleta's Holden Cup graduation to the full-time squad saw him make (at the time) a surprise move to fullback for season 2016.
Having played centre or wing his entire career, Heleta — by his own admission — took time to adjust, but soon found his feet at fullback in the Intrust Super Premiership, scoring 11 tries as the side finished one win away from the Grand Final.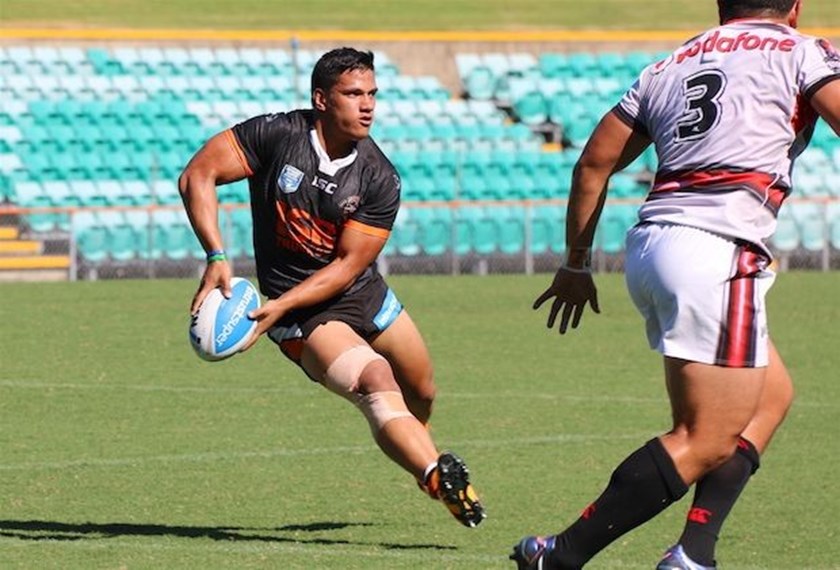 A year in to his fullback transition, Heleta comes into 2017 as one of the main back-ups to star fullback James Tedesco — perhaps even more so given Jordan Rankin (wing) and Justin Hunt (halfback) both finished the 2016 season playing away from the No.1 jersey.
Heleta says he's learned a lot about himself and the position in 12 months.
"Considering last year was my first year at fullback, it was all about learning," he said.
"It really was a big learning curve for me.
"The first couple of months were really tough and, if I'm being really honest, I don't think I was playing all that well. But getting used to it and learning a few tips off the coaches and players, it became easier and I guess that transition just started to work.
"I think at fullback you can do whatever you want a bit more. You're at the back and you have the space and freedom to do whatever you want more than centre.
"You really get to lead the boys on defence too which is something I enjoy."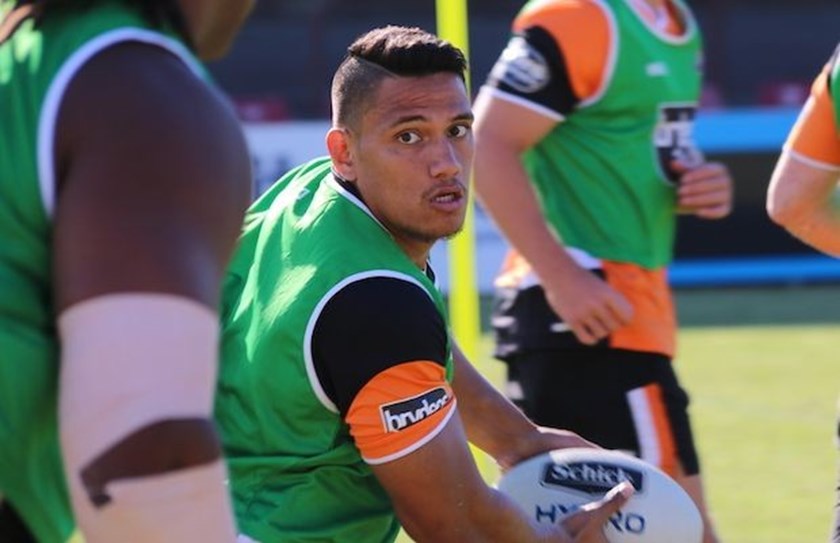 Entering his fourth season in Wests Tigers colours, the 21-year-old says he's been very impressed with how the squad has begun pre-season training this year — heralding the arrivals of Jamal Idris and Matt McIlwrick in increasing the intensity of sessions
"I think it's been pretty tough but one of our best pre-seasons so far," Heleta said.
"For me personally, the training load has been tough at fullback. Marcus [Wests Tigers Head of Physical Performance] has been even taking me out of a few drills because I'm over doing it a bit," he laughed. "But I'm handling it okay and really enjoying it.
"A lot of the boys have been helping me a lot. The environment is really positive — the boys are all positive and that's really helping me getting through it all.
"I've been here for quite a while with a lot of these boys and also with the coaching staff coming in has been really helpful. It's really good to see someone like Webby [Assistant Coach Andrew Webster back too — he really helped me in my time in 20's and really knows his stuff as a coach and has a great relationship with some of the boys here.
"I think as well, especially with the new boys coming in, everyone is getting a long with each other and the vibe is great. Jamal and Kiwi [Matt MIlwrick] have been awesome — they're really relaxed but have settled really well and are getting along with everyone.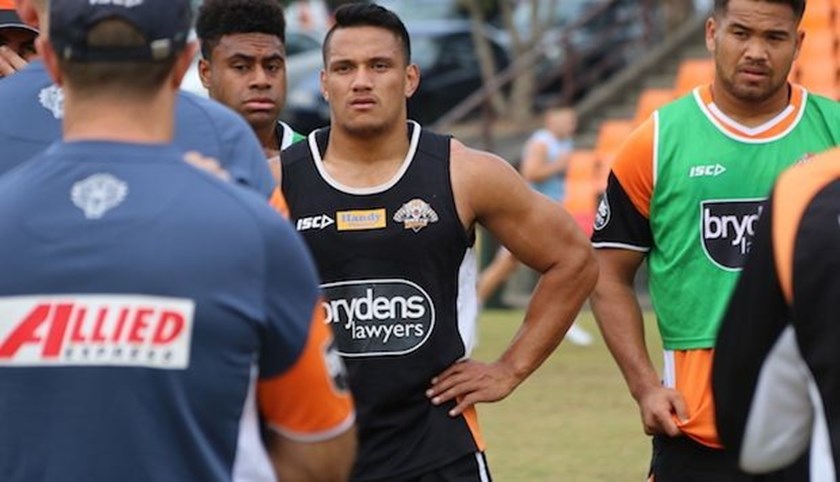 "I think having that extra competition in really helps everyone want to train their best and be better. I'm really loving this off-season and spending time with the boys."
No doubt a great frame of mind for the next part of his journey — season 2017.
"I think executing what I know will be the big thing for me this year," he said.
"Executing the plays and making the right decisions and organising the boys in the right way — executing the things that I spent all of last year learning as a fullback.

"I feel like I'm in a great position here at the club. I have Teddy [James Tedesco] to watch and learn from — in my mind he's the best player in the competition — but at the same time, having him might create an opening or something during the year.
"I can't control that; all I can control is playing consistent and good footy.
"If I do that, then I'm sure that 2017 will be my best year."

Have YOU got your Auckland Nines jersey yet? Click here to get your hands on one today!