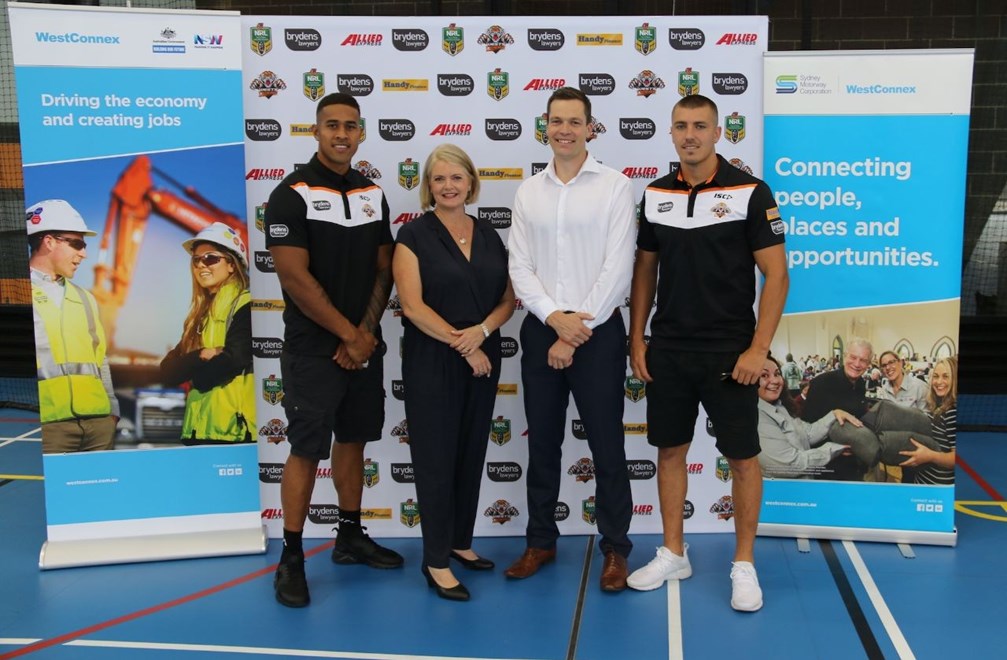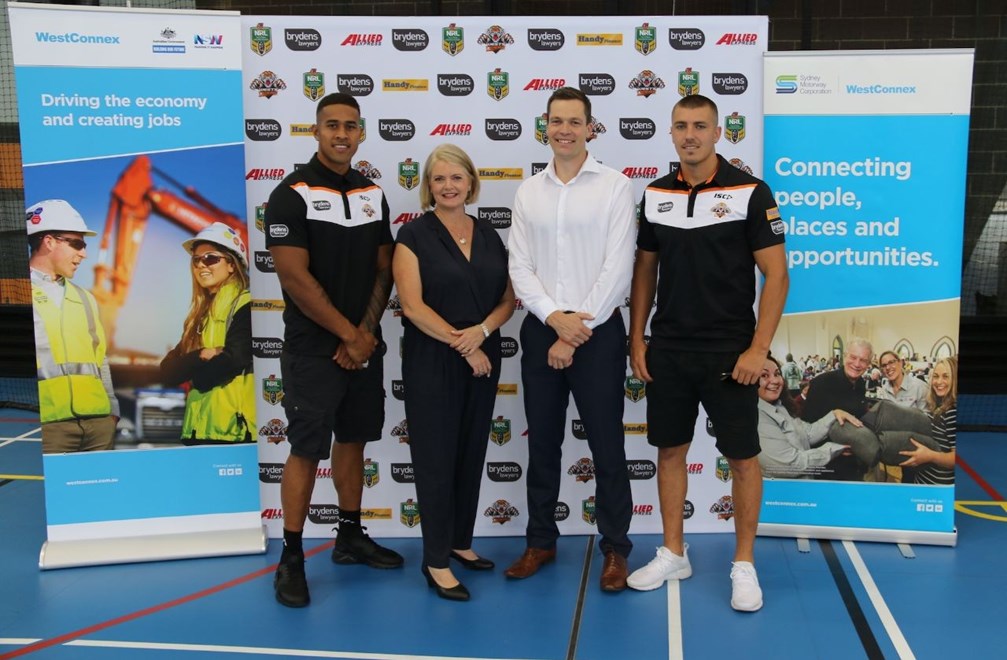 Wests Tigers are pleased to announce that WestConnex has joined the Club as a Community Partner.
Under the new agreement WestConnex has signed as a Wests Tigers Community Partner for the next three years.
Wests Tigers CEO Justin Pascoe welcomed WestConnex, and CEO Dennis Cliche, to the Club.
"On behalf of everyone at Wests Tigers I'd like to take this opportunity to welcome WestConnex to our Corporate Family," said Pascoe. "We look forward to developing a long and successful partnership with WestConnex and achieving the goals of both organisations.
"At Wests Tigers we're committed to making a meaningful difference to those in our community and with the support of WestConnex we'll be able to increase the level of participation in, and interaction with, our programs.
"Over the coming year we'll be launching a number of new community programs that will support those within our footprint across a range of areas, with the support of WestConnex an integral part of the roll out," he said.
Sydney Motorway Corporation CEO Dennis Cliche said he looked forward to working with Wests Tigers to deliver meaningful benefits for communities throughout western Sydney.
"As part of our ongoing commitment to western Sydney we are partnering with local organisations that share our values of health, safety, environment, diversity and economic development," Mr Cliche said. "Wests Tigers' community care program is one of the most highly regarded in the NRL and we are extremely pleased to support their great work to make a difference for local communities in the west.
"While WestConnex will help unlock western Sydney's potential with more jobs and less congestion, we want to deliver positive outcomes for the community during construction and beyond," he said.
WestConnex will widen and extend the M4, duplicate the M5 East and join them together to form a continuous free-flowing western bypass of Sydney's CBD, with connections to the airport and port precincts. For more information visit http://www.westconnex.com.au/.

2017 Wests Tigers Memberships are on sale! Show your support and sign up today!