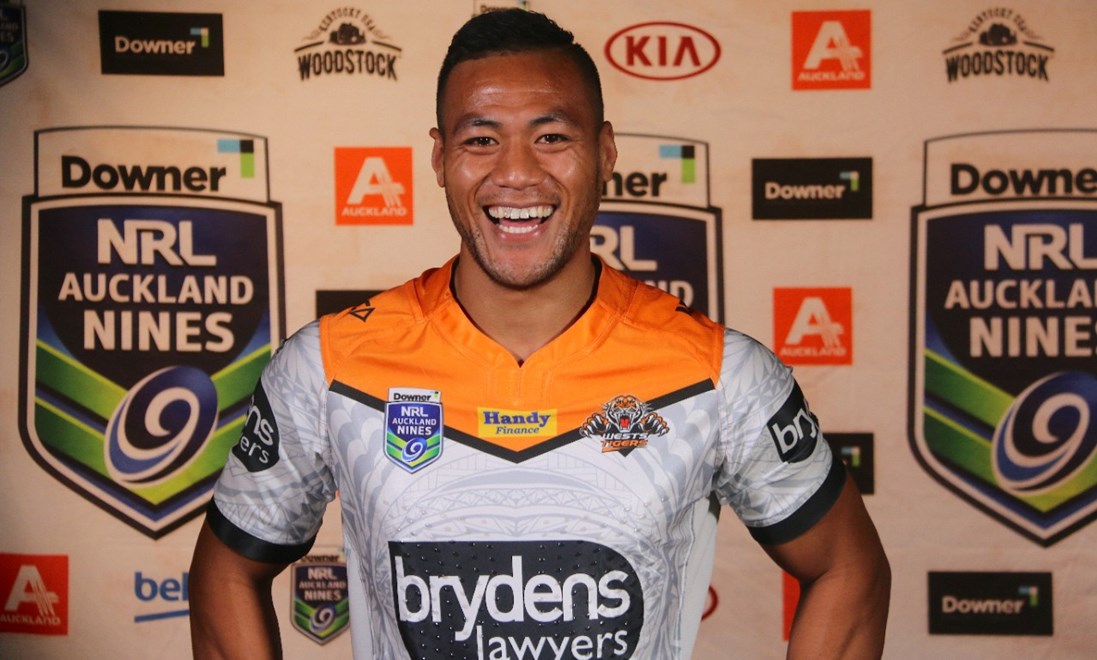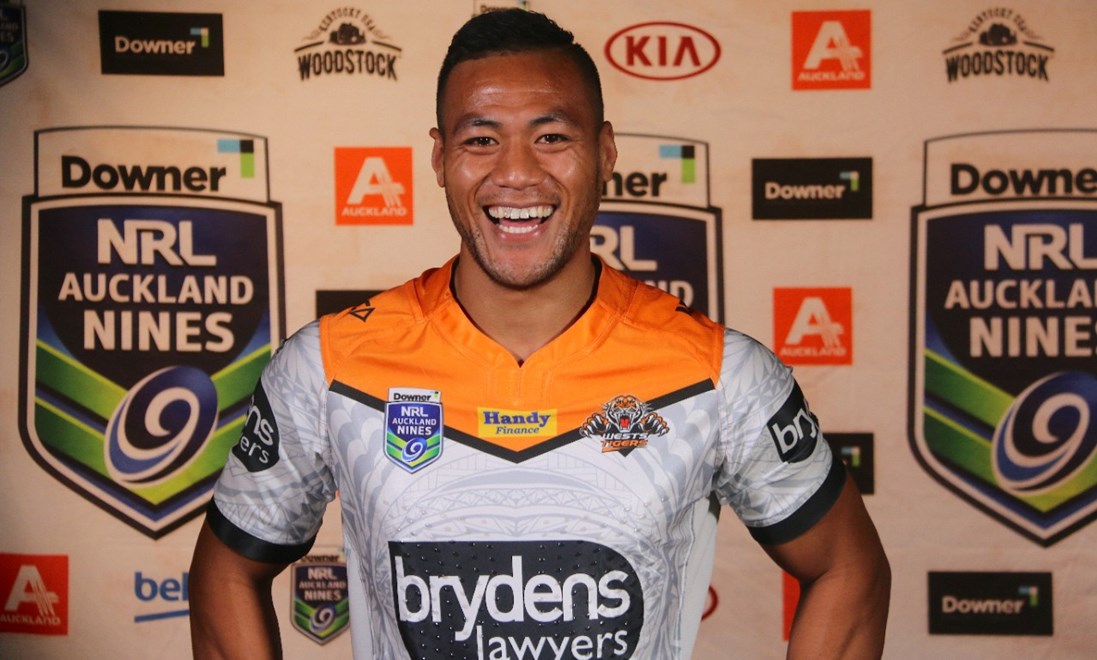 After an impressive performance in the 2016 NRL Auckland Nines, Wests Tigers centre Tim Simona has set his sights on taking the field at Eden Park again in 2017.
For Simona, the tournament is shaping as an important date, with the centre hoping to make his return from injury in the competition following off-season surgery on an injured shoulder.
"Yeah, had the shoulder done but it's coming along well," Simona said at today's launch.
"I'm working really hard with our Physiotherapist Peter Moussa trying to get my shoulder right.
"It's been about 11 weeks since the operation and it's coming along well.
"My aim is to be back for the Auckland Nines, so that's a good goal to have.
"I'm always very excited to play in the Nines and I remember last year I was always there telling JT [Coach Jason Taylor] to put me on whenever I was on the sidelines.
"I love playing the game and it's very exciting.
"It's a good chance for all the young players in the game to showcase what they've got.
"Hopefully I get picked in the team again — I'm really keen to ge in there and play."
Wearing the Club's special Auckland Nines jersey designed by squad member Wesley Lolo, Simona said the team felt privleged to be wearing the jersey designed by one of the players.
"I really like the jersey," Simona enthused.
"It's got a lot of patterns and design into it, and it represents a lot of culture and tradition throughout a lot of the Pacific nations that are in our team, including New Zealand.
"I think it's a jersey that means a lot to the boys and hoping all the fans can come and show their support by not only getting a jersey themselves but supporting us during the Nines!"
See what Tim had to say in full about the Auckland Nines and training in the video above!
Have YOU got your Auckland Nines jersey yet? Click here to get your hands on one today!