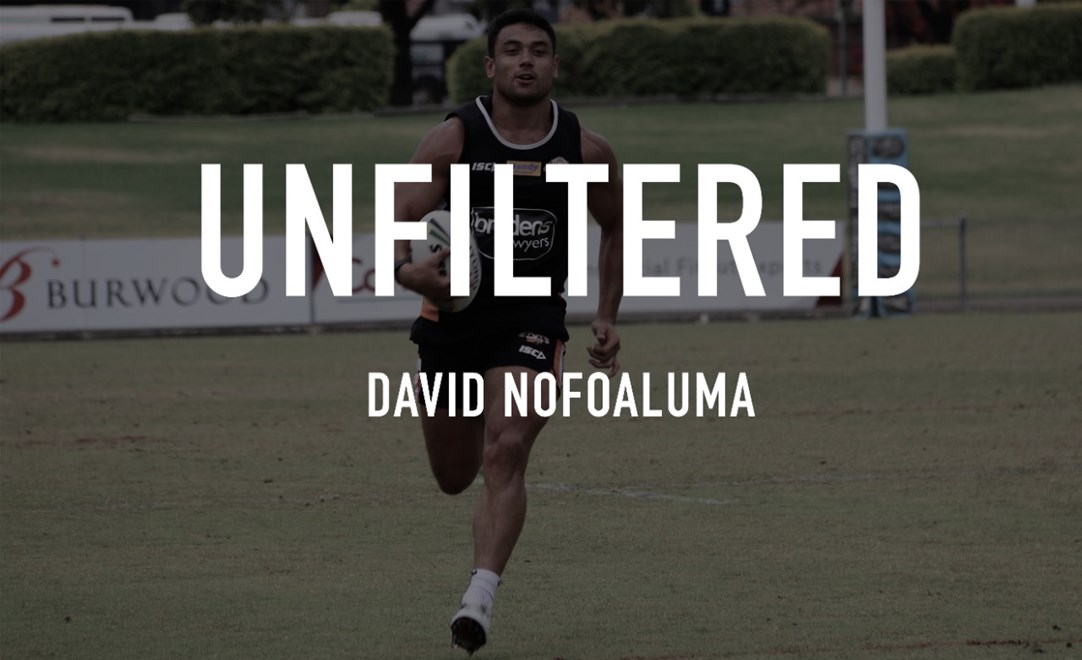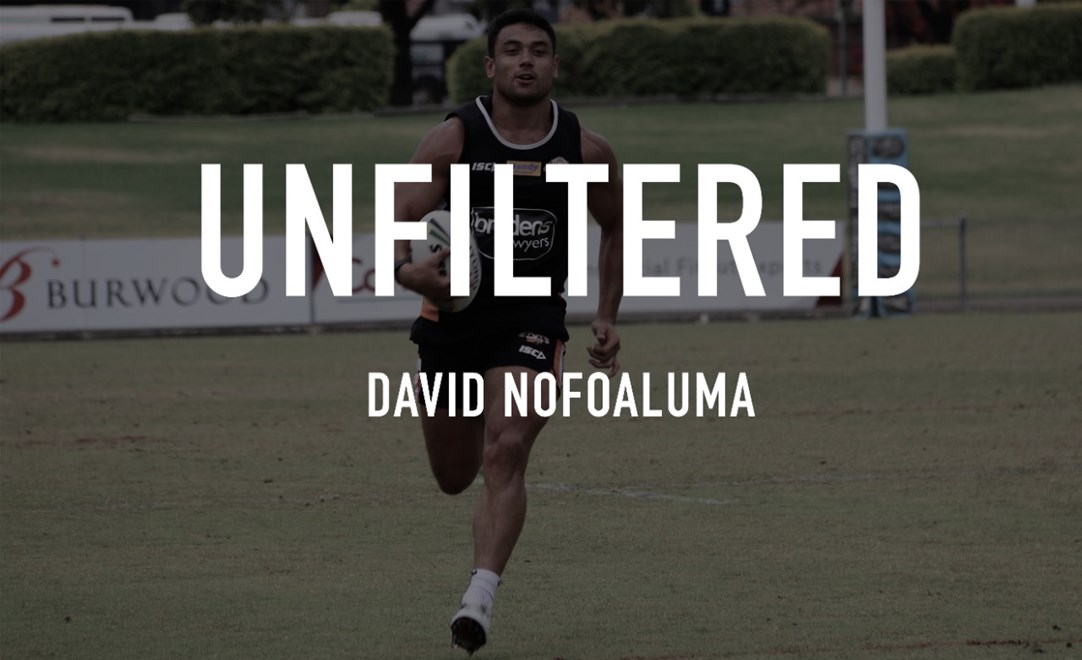 David Nofoaluma talks about the year that was and the year to come.
No questions are off limits in our 2017 "Unfiltered" Player Profile videos.

* * * * *

SOME HIGHLIGHTS
Nofoaluma on... his 2016 form
"I think it was the best year of my career, for sure. I was really happy with how I went. It was exciting to know what I can do when I get more games into me. As each game progressed, I picked up a lot of things and I kept finding things that I could do in playing to improve. I felt better and better as each game went on and I think I was playing my best footy at the end of the year, which was really pleasing."
Nofoaluma on... the right edge
"It's always good scoring tries, but it comes off the back of good players around me. I'm really lucky to have amazing players like Mitch, Teddy and Kevvy around me to set me up. I would love to be on top of the try-scorers again in 2017. I think we're building some really special on that edge and we're really dangerous. The more we play together, the more that combination develops and I think you could see that during the year.
"To be honest, we could have been a lot better defensively, and we've got something to work on there this pre-season to stop that. We want to be the best right edge in the competition in both attack and defence and we'll work really hard to get there."
Nofoaluma on... making his debut for Samoa
"There's a lot about family and culture in playing for Samoa. They're a great community, and footy is cherished there, and there was no prouder moment to represent those people."
Nofoaluma on... his 2017 goals
"I've got high expectations. I want to be one of the best wingers in the game and I'm doing my best to achieve that. If I'm working on those little things, and preparing well, hopefully it pays off in the game. We've got great players here and I think there's something really exciting."
2017 Wests Tigers Memberships are on sale! Show your support and sign up today!