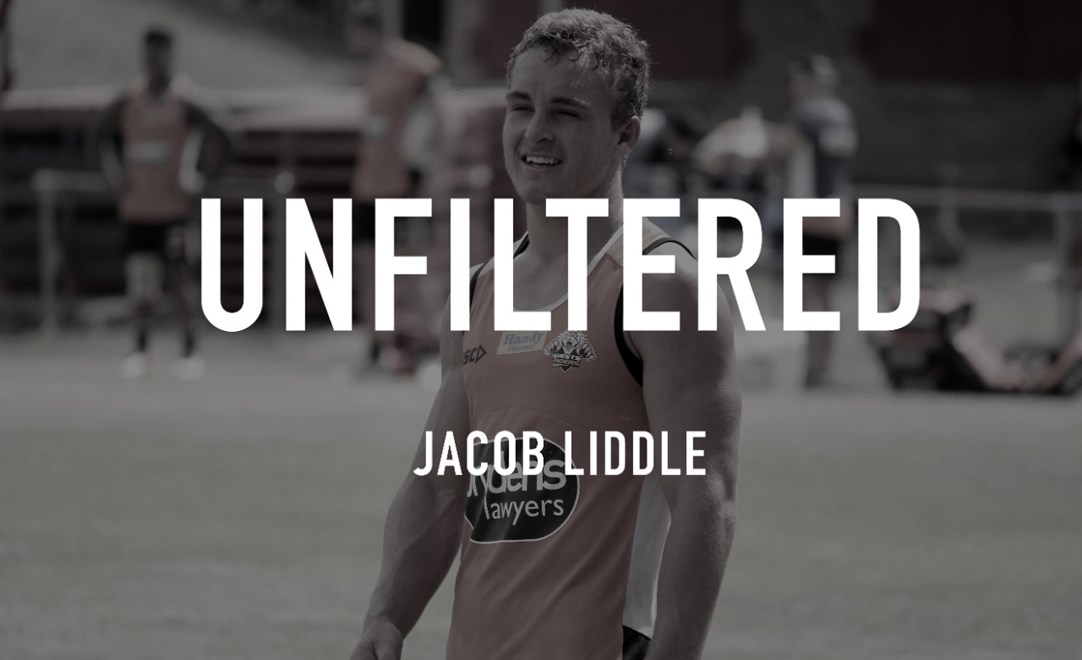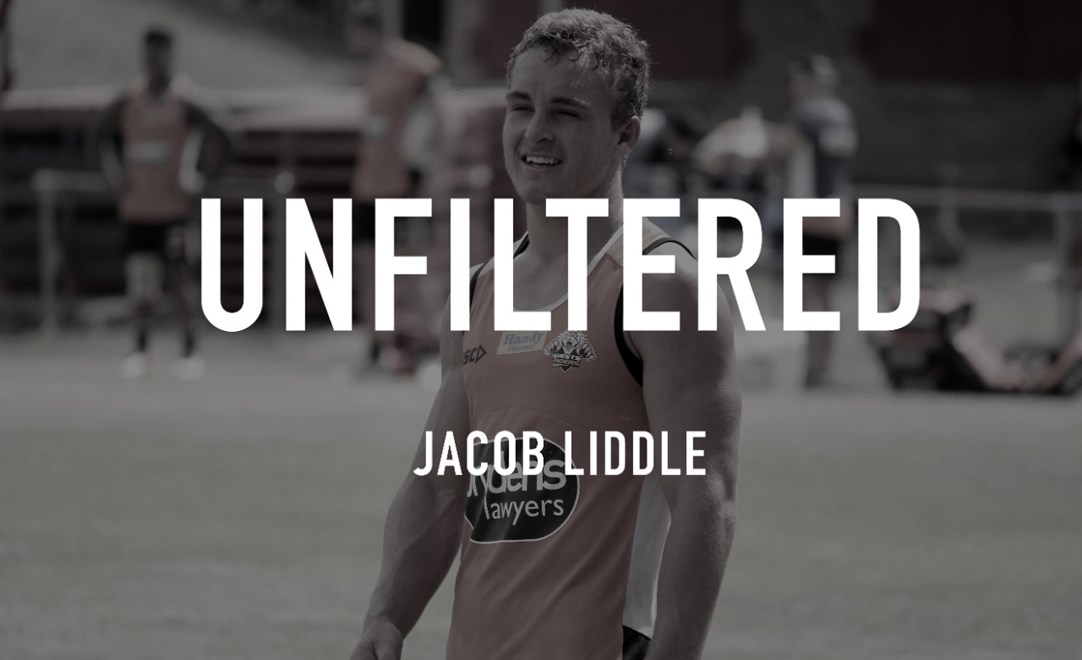 Jacob Liddle talks about the year that was and the year to come.
No questions are off limits in our 2017 "Unfiltered" Player Profile videos.
To watch the full "Unfiltered" series, click here.

* * * * *

KEY HIGHLIGHTS
Liddle on... making his NRL debut
"It was a big moment in my life and a big moment in my career. I sort of couldn't believe it when JT told me I would be making my debut. On game day, it just felt like a dream. It was surreal. I think there's definitely a bit of pressure off now given I've got my debut under my belt. I've just got to think about the year coming and get as much work done in pre-season."
Liddle on... working with the spine
"You learn so much of those boys. Even just seeing how confident they are gives me confidence. They help me out and I just try to give them as best service as I can!"
Liddle on... his goals for the 2017 season
"I've just got to work on my game and prepared for what's to come. There's always things I can improve on, and my sole focus is just on playing my best footy. I'm not getting ahead of myself and know that there's plenty of work to be done to make sure I'm there in Round 1."
2017 Wests Tigers Memberships are on sale! Show your support and sign up today!