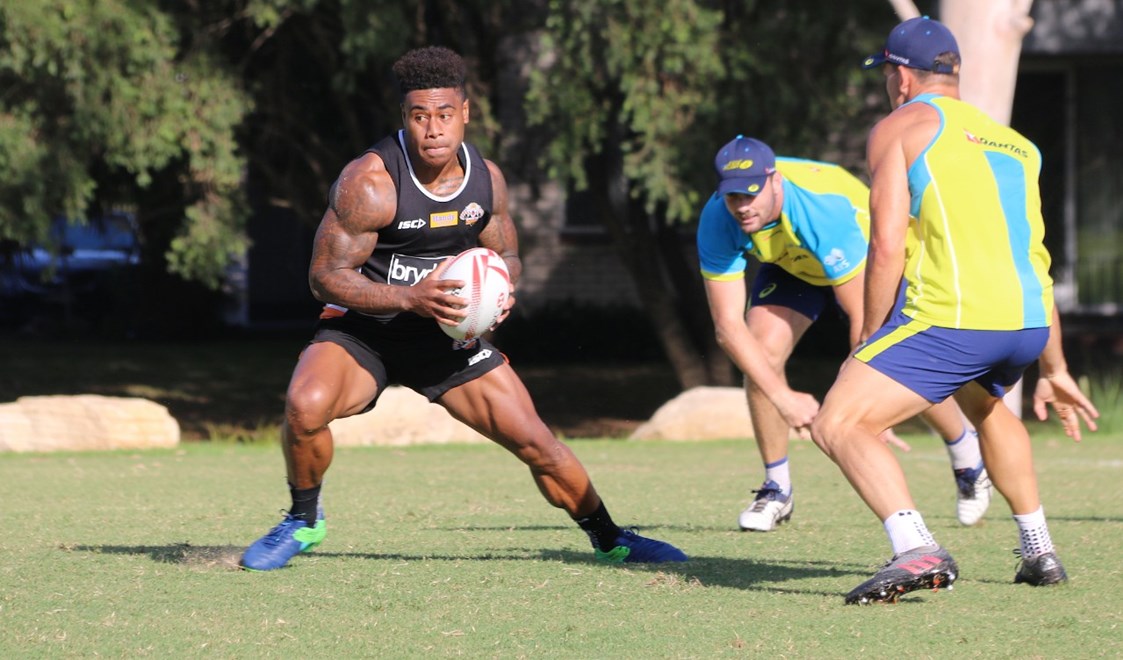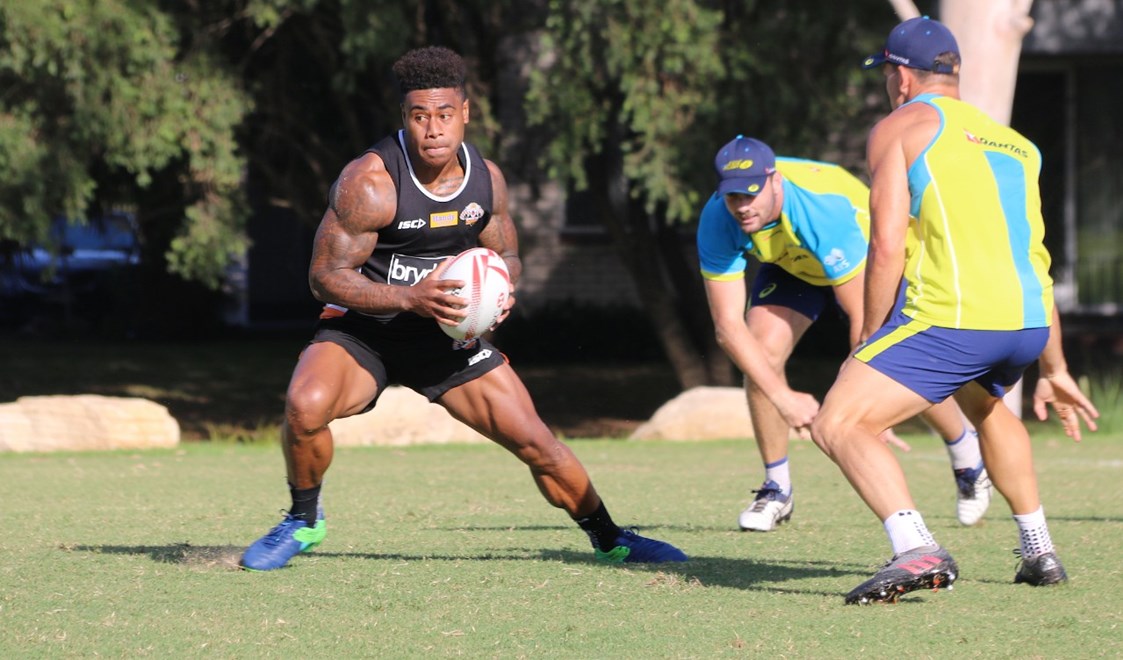 Wests Tigers welcomed the Australian Rugby 7's team for a combined training session on Monday as the team continues to prepare for the 2017 season.
Playing a modified rugby league, seven-on-seven game in two teams, the primary aim of the session was to help increase the intensity and tempo of the Club's attack as the speed of the modern game continues to evolve.
"The way we've been looking with our data in the last few seasons, and the game speed is the thing that's on the increase in the NRL," Wests Tigers Head of Physical Performance Marcus Kain said. "We had a bit of discussion with the Sevens team before Christmas and they're getting ready for the Sydney Sevens early February, so we brought those guys in to help pick our game speed up and execute our plays in front of a different opposition.
"I think the players enjoyed a bit of the change-up today," he said.
"We're entering Week 11 of pre-season training and it can get a little monotonous at times. Everyone likes a little bit of change-up in their job as it sort of stimulates a new effect, and that's what we're trying to do in the boys as well today.
See some of the highlights from the session and full thoughts from Kain in the video above!
2017 Wests Tigers Memberships are on sale! Show your support and sign up today!