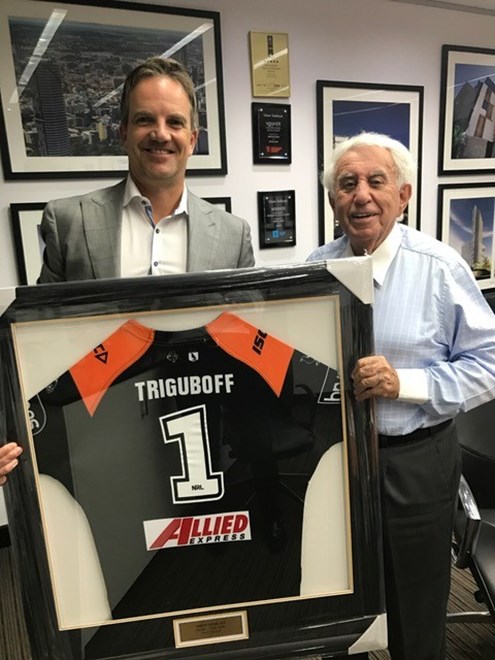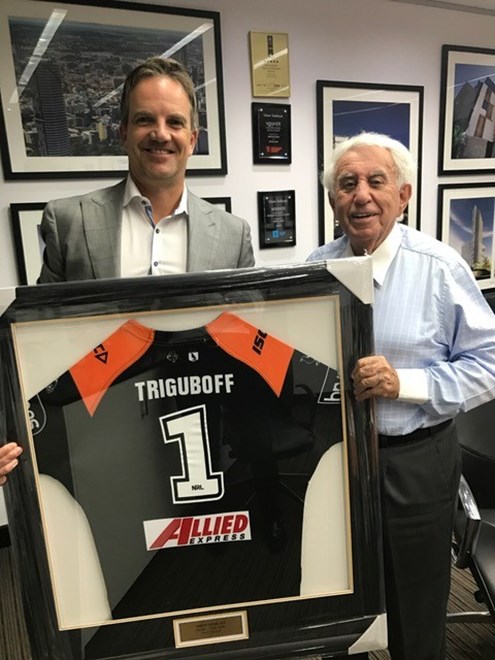 Wests Tigers are pleased to announce that Harry Triguboff will be the Club's Number One Ticket Holder for the 2017 season thanks to Wests Ashfield.
Triguboff has been a long-term supporter of the Club as the founder and managing director of Australia's largest apartment developer, Meriton.
Wests Ashfield CEO Simon Cook said that the organisation was pleased to be able to recognise Triguboff for his long-term commitment to Wests Tigers.
"Harry has been a major supporter of Wests Tigers for a very long time, with his sponsorship of the Club and support behind the scenes, being incredibly important," said Cook. "On behalf of Wests Ashfield we'd like to thank Harry for his involvement with the donation of the Number 1 Ticket for 2017 a fitting acknowledgement."
Wests Tigers CEO Justin Pascoe thanked Triguboff for his ongoing support of the Club.
"There's no doubt that Harry has made an enormous contribution to the Wests Tigers over the years," Pascoe said. "On behalf of the Club I would like to thank Harry for his continued support and genuine passion for Wests Tigers.
"We're really excited for Harry to be our number one ticket holder for the 2017 season," he said.
Wests Ashfield presented Triguboff with the honour prior to Christmas after purchasing the position during Wests Tigers' 2016 Presentation Night.