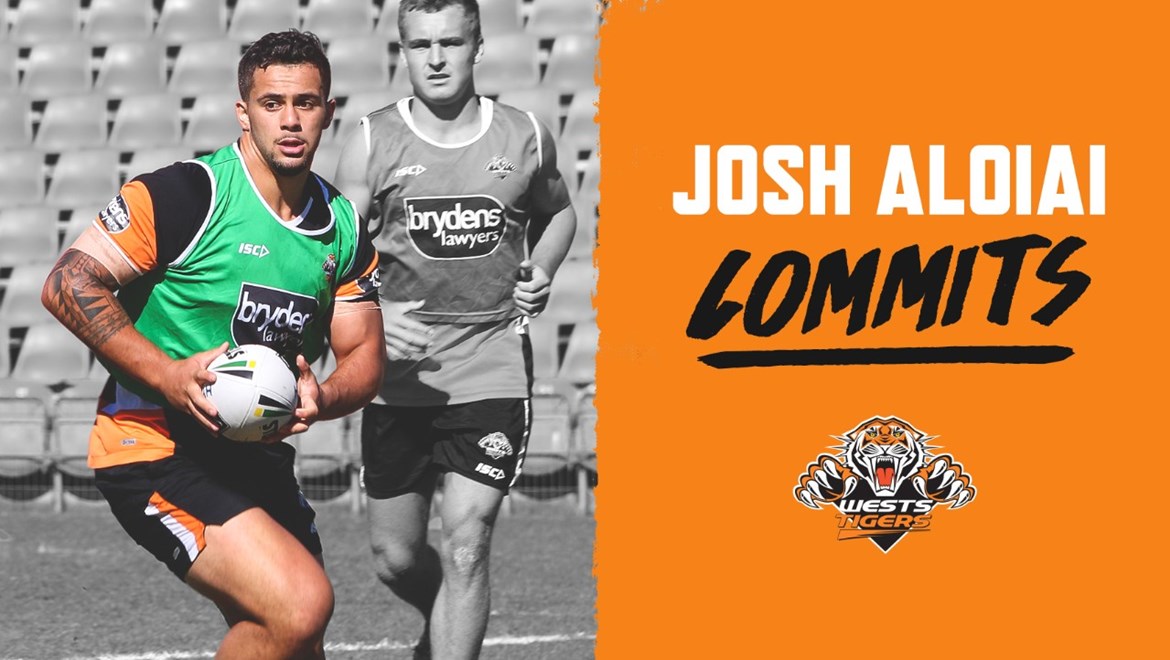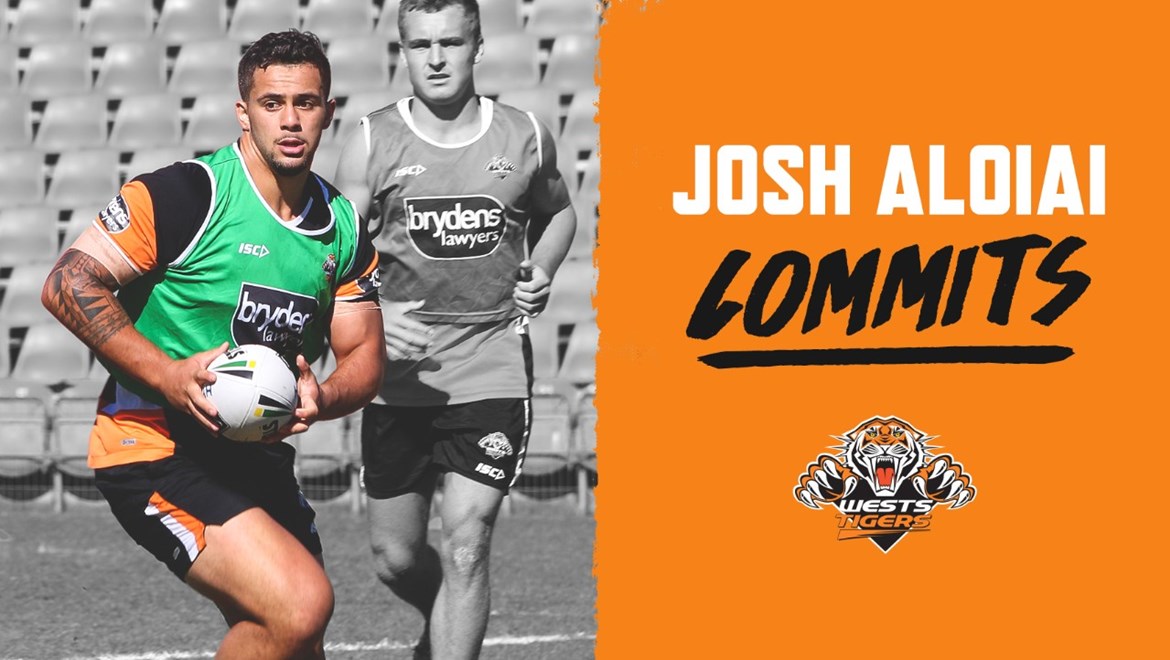 Wests Tigers are pleased to announce the re-signing of exciting young forward Josh Aloiai for a further two seasons.
In 2016, the 21-year-old became the first ever Wests Tigers player to feature in every match in a debut season, subsequently winning the Club's Rookie of the Year Award.
Aloiai joined Wests Tigers leading into the 2016 season from the Parramatta Eels, where he played two seasons of Holden Cup and represented the Junior Kiwis.
Making 24 NRL appearances in 2016, the Glenora Bears junior scored two tries and showed impressive form in the backrow.
Aloiai expressed his excitement in committing to the Club until the end of the 2019 season.
"I feel really blessed to be able to sign on with Wests Tigers until the end of 2019," Aloiai said.
"I'm just really thankful because I honestly love coming to training every day, I love turning up with the players and the staff at the Club; so, I'm just happy that I get to be here for a little bit longer.
"It's a privilege to be able to live my dream (of playing first grade) – the players that we have here have pretty much become my brothers and we also have quality staff at the Club - they really make playing footy more enjoyable.
"Last year definitely exceeded all my expectations, I'm just really thankful for the opportunity and I want build off those games in 2017.
"I'm still just as hungry to keep trying my best, obviously with great players and staff around me I'm really looking forward to that journey," he said.
Wests Tigers CEO Justin Pascoe said the Club is delighted to have Aloiai extend his time with the team.
"Josh is an outstanding young man who continually displays the core values of Wests Tigers – both on and off the field," Pascoe said.
"He has really bought into what we are striving to achieve here and I'd like to make special mention of his commitment to our community initiatives. We are all really excited to have a player of Josh's character commit his future to the Club and we look forward to seeing what he can achieve as part of this team in the coming years," he said.
Head Coach Jason Taylor added that Aloiai continues to develop rapidly and he looks forward to seeing what he can add in 2017.
"We are enormously happy to have Josh commit to the Club," Taylor said.
"He is an absolutely superb person, first and foremost, from the way he carries himself around the place, to the way he trains and his values, we are very lucky to have him.
"On the field, he had a great season in 2016 and played every game – we are looking for improvement on that and so is he.
"We are really excited about what he can do on the field going forward," he said.
PLAYER PROFILE — JOSH ALOIAI
Date of Birth: 11th November, 1995
Height: 185cm
Weight: 110kg
Position: Second Row/Lock
Rep. Honours: Junior Kiwis (2014)
Junior Clubs: Glenora Bears
FG and Club Debut: Wests Tigers v Warriors, Campbelltown Sports Stadium, 5/3/2016 (Rd.1)

Don't miss seeing your team in action when we take on the Cowboys at Campbelltown! Click here to get your tickets today!