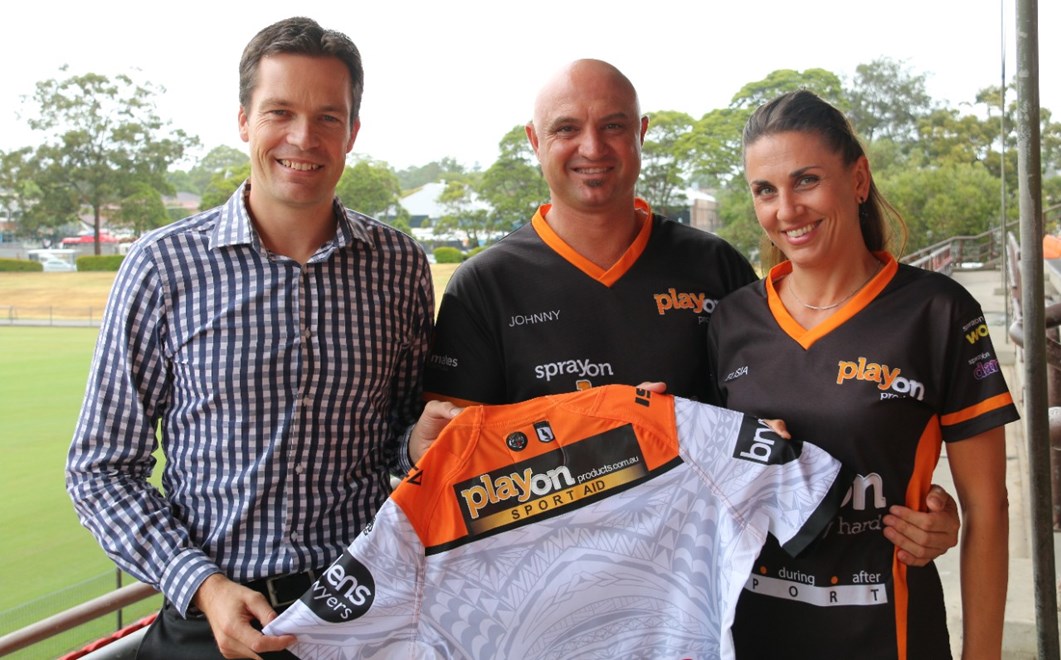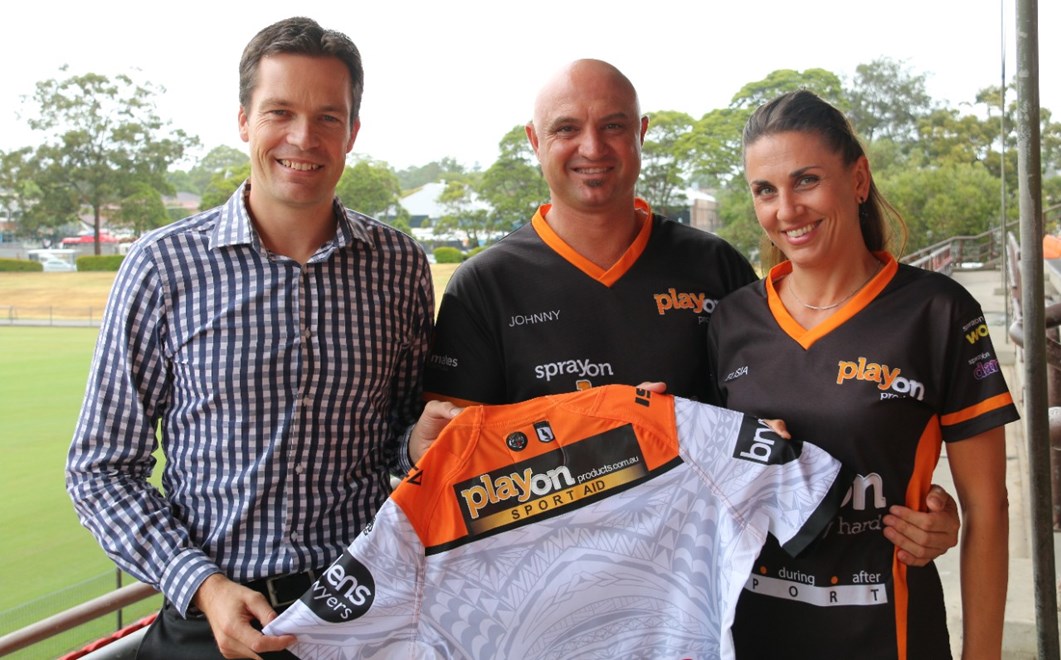 Wests Tigers are pleased to announce that playon products are partnering with the Club for next month's NRL Auckland Nines tournament.
The new partnership will see playon products feature on the back of Wests Tigers' playing jerseys for the 2017 event.
SPORT AID is playon products number one product, helping to soothe and relax tired muscles.
Wests Tigers' team for the 2017 NRL Auckland Nines will be announced later today at the Club's Member and Fan Day at ANZ Stadium.
The back of jersey sponsorship follows on from the recent announcement that playon products will be the naming rights sponsor of the playon products Wests Tigers Kids Triathlon to be held at Leichhardt Oval on Sunday 12 February. playon products will also be a Wests Tigers player sponsor for the 2017 NRL season.
Wests Tigers Chief Operating Officer Ryan Webb said that the Club is looking forward to working closely with the playon products team into the future.
"On behalf of everyone at Wests Tigers I'd like to thank playon products for their involvement with the Club," said Webb. "It will be great to see our players take to the field in Auckland with the playon products brand proudly on their backs.
"It's important to note that their involvement goes well beyond the NRL Auckland Nines tournament, with playon products sponsoring our upcoming Kids Triathlon, which is a very important community event for the Club, and will also be a part of our Players Club" he said.
Johnny Florio from playon products said that their organisation was looking forward to being a part of Wests Tigers' 2017 Auckland Nines campaign.
"All of us as playon products are excited to be expanding our involvement with Wests Tigers and being a part of this exciting event, "said Florio. "The NRL Auckland Nines is a great tournament and we look forward to seeing the side take to the field in New Zealand and playon products on their backs.
"I have a real passion for sport and love to help people free themselves from what's holding them back," he said. "playon sport aid has already proven to help many players and also everyday people over the last 30 years to playon and I look forward to expanding our reach through our partnership with Wests Tigers."
For more information on playon products, click here.
Have YOU got your Auckland Nines jersey yet? Click here to get your hands on one today!