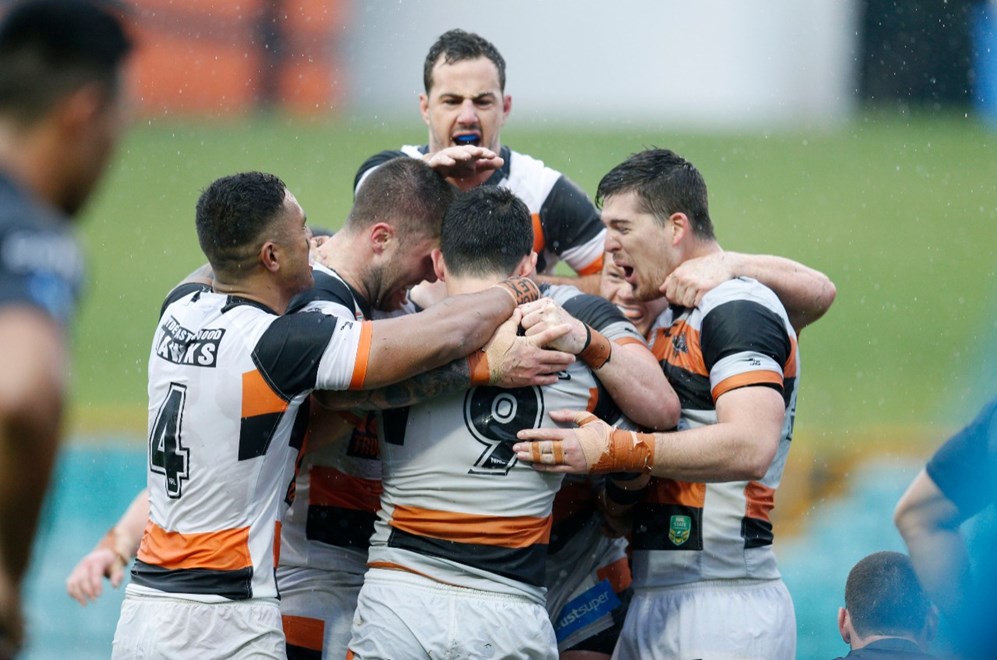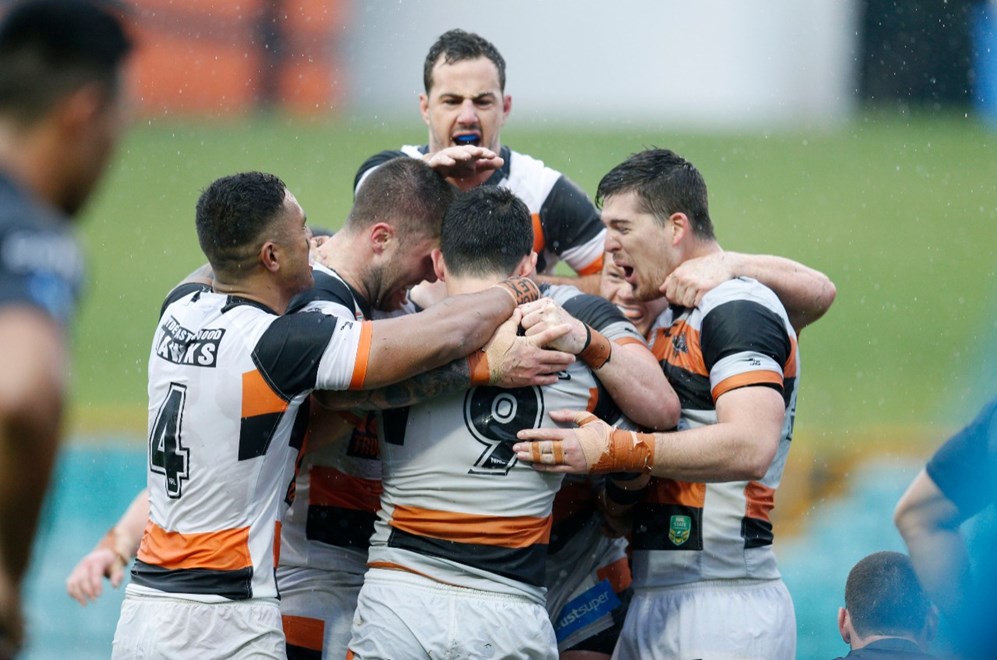 The NSWRL have today revealed the 2017 Intrust Super Premiership draw for Wests Tigers, which will kick off against Wyong Roos on Saturday, March 5.
Following on from last year's heartbreaking Semi Final defeat to Mounties, Wests Tigers will be looking to go one game further in 2017 under new Head Coach David Heath, with a strong extended squad ready to deliver.
Wests Tigers Intrust Super Premiership side will play two trial matches before the start of the season —one against the Wentworthville Magpies at Camden on February 11 and one against the Newtown Jets at Henson Park on February 18.
Click here to download the full 2017 Intrust Super Premiership Draw.
Don't miss seeing your team in action when we take on the Cowboys at Campbelltown! Click here to get your tickets today!
WESTS TIGERS INTRUST SUPER PREMIERSHIP DRAW
Rd.

Date

Time

Opponent

Venue

1

Sat., March 4

3:00pm

Wyong Roos (A)

Morry Breen Oval

2

Sun., March 12

11:45am

Penrith Panthers (H)

Campbelltown Stadium

3

Sat., March 18

1:00pm

NZ Warriors (H)

Campbelltown Stadium

4

Sat., March 25

3:00pm

Newtown Jets (H)

Campbelltown Stadium

5

Sat., April 1

5:15pm

Illawarra Cutters (H)

Kirkham Oval

6

Sat., April 8

3:00pm

Mounties RLFC (H)

Leichhardt Oval

7

Thu., April 13

5:00pm

North Sydney Bears (A)

North Sydney Oval

8

Sat., April 22

3:00pm

Blacktown Workers (H)

Leichhardt Oval

9

Sat., April 29

3:15pm

Newcastle Knights (H)

Leichhardt Oval

10

Sat., May 13

3:00pm

Canterbury Bulldogs (A)

Belmore Sports Ground

11

Sat., May 20

3:00pm

Mounties RLFC (A)

Aubrey Keech Reserve

12

BYE

13

Sat., June 3

3:00pm

Illawarra Cutters (A)

WIN Stadium

14

Sun., June 11

11:45am

Wyong Roos (H)

Campbelltown Stadium

15

Sat., June 17

1:15pm

Wenty Magpies (H)

Leichhardt Oval

16

Sat., June 24

3:00pm

Newtown Jets (A)

Henson Park

17

Sat., July 1

3:00pm

Newcastle Knights (H)

TBC

18

BYE

19

Sun., July 16

3:00pm

Penrith Panthers (A)

St. Mary's Leagues

20

Sun., July 23

3:00pm

Wenty Magpies (A)

Ringrose Park

21

BYE

22

Sat., Aug 5

3:00pm

North Sydney Bears (H)

Leichhardt Oval

23

Sun., Aug 13

3:00pm

Blacktown Workers (A)

HE Laybutt Fields

24

Sat., Aug 19

3:00pm

Canterbury Bulldogs (H)

Campbelltown Stadium

25

Sun., Aug 27

TBC

NZ Warriors (A)

Mount Smart Stadium