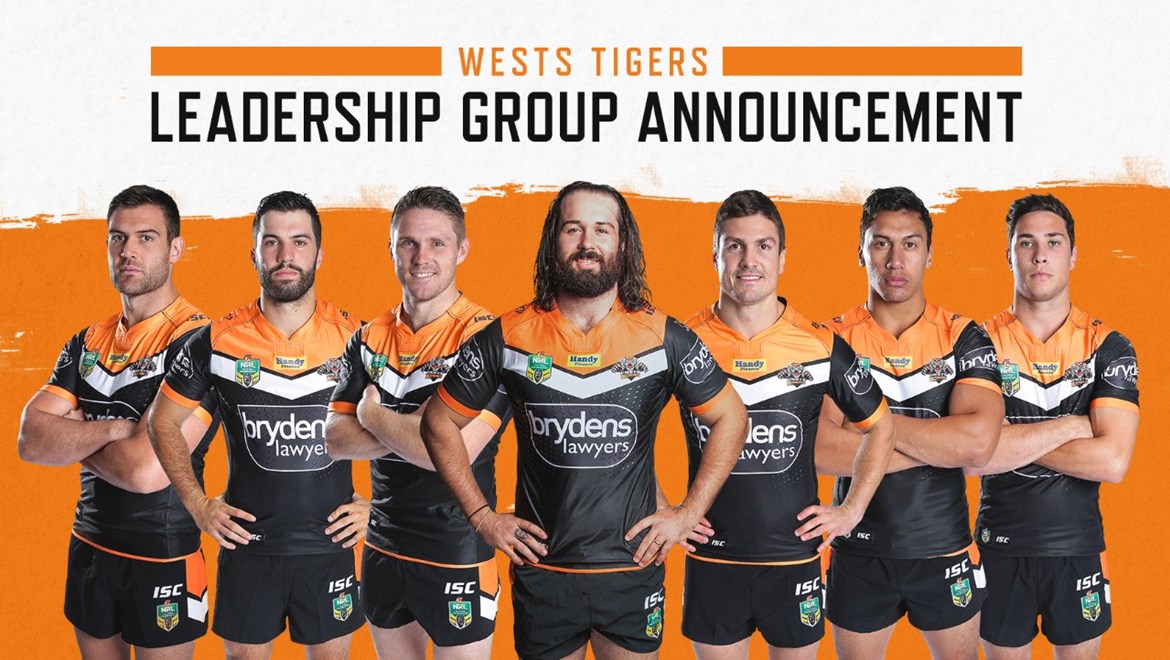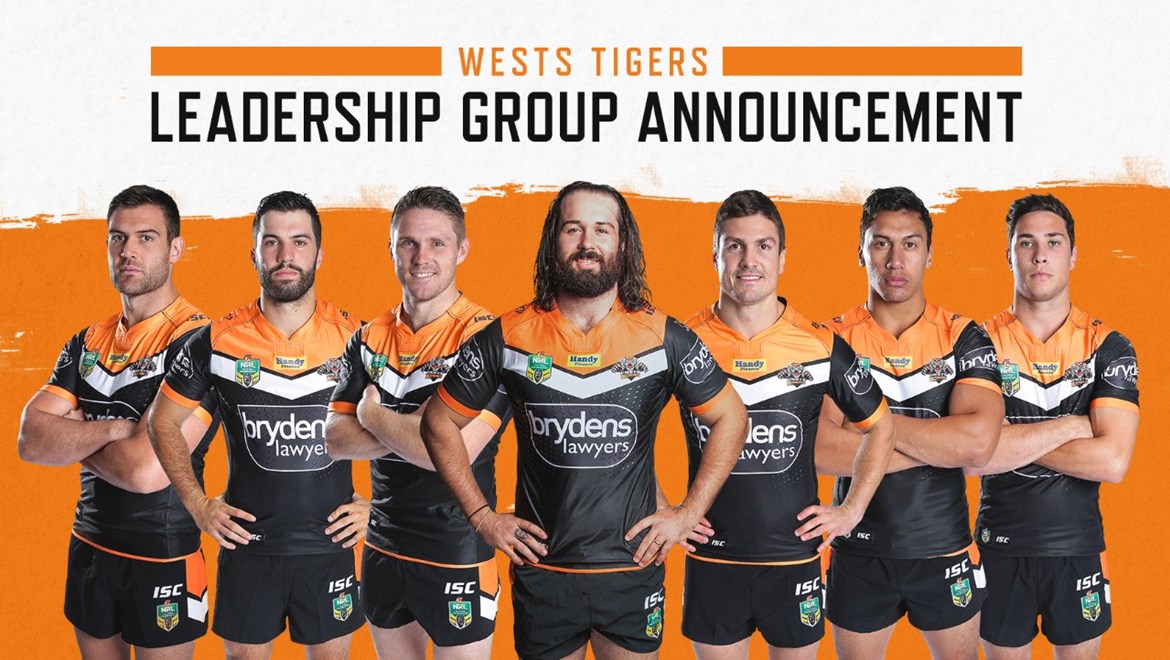 Wests Tigers have today confirmed a new-look leadership group for the 2017 NRL season.
The Club is pleased to announce a seven-man leadership team which includes Aaron Woods, Chris Lawrence, Matt Ballin, Tim Grant, Mitchell Moses, Elijah Taylor and James Tedesco.
Woods will continue as captain of Wests Tigers after impressing during his first season in charge, with Lawrence joined by Ballin as the team's two vice-captains following the retirement of Dene Halatau at the end of 2016.
Grant, Moses and Taylor are the new additions to the group for the 2017 season.
Wests Tigers CEO Justin Pascoe said the group includes a good mix of players who have been identified as having strong leadership qualities.
"I would like to congratulate the seven players who have been chosen to form the Club's leadership group," he said. "Aaron did a great job leading the team in 2016 and he is joined by a well-balanced group of players who will continue to emphasise the importance of building a positive culture at Wests Tigers.
"I'm confident that this group can drive the Club's core values of team, internally and externally.
"The leadership team includes a good mix of experience and youth; it's also an exciting group of players who I'm looking forward to working with closely over the course of the season."
Wests Tigers Head Coach Jason Taylor said that he looked forward to working closely with the seven-man leadership group over the coming year.
"As a Club, I think we've made really great development in this leadership area," he said.
"It's really exciting for me to have a group of strong leaders that are so committed and focused on the improvement of firstly themselves, but also their teammates.
"Since he was appointed with the captaincy, Aaron has been superb to work with and I think he's taken another step again since he's been away with the Kangaroos," he added.
"He's come back with a great attitude in regards to leading the team and the Club and he's been really strong with pushing them in the right direction straight away."
Woods, who last year captained the Club to its highest finish on the ladder since 2011, said the group will focus on encouraging a strong culture at the Club.
"This is a really great group of men and they'll do a great job this year," he said.
"Having the likes of Tim and Elijah join with their experience will be a great asset, and retaining a similar group from last year will also really help the team overall.
"Each person brings something really unique from a leadership point of view, and I'm really looking forward to working with them throughout the season."
WESTS TIGERS 2017 LEADERSHIP GROUP
Aaron Woods (Captain)
Chris Lawrence (Vice-Captain)
Matt Ballin (Vice-Captain)
Tim Grant
Mitchell Moses
Elijah Taylor
James Tedesco
Don't miss seeing your team in action when we take on the Cowboys at Campbelltown! Click here to get your tickets today!