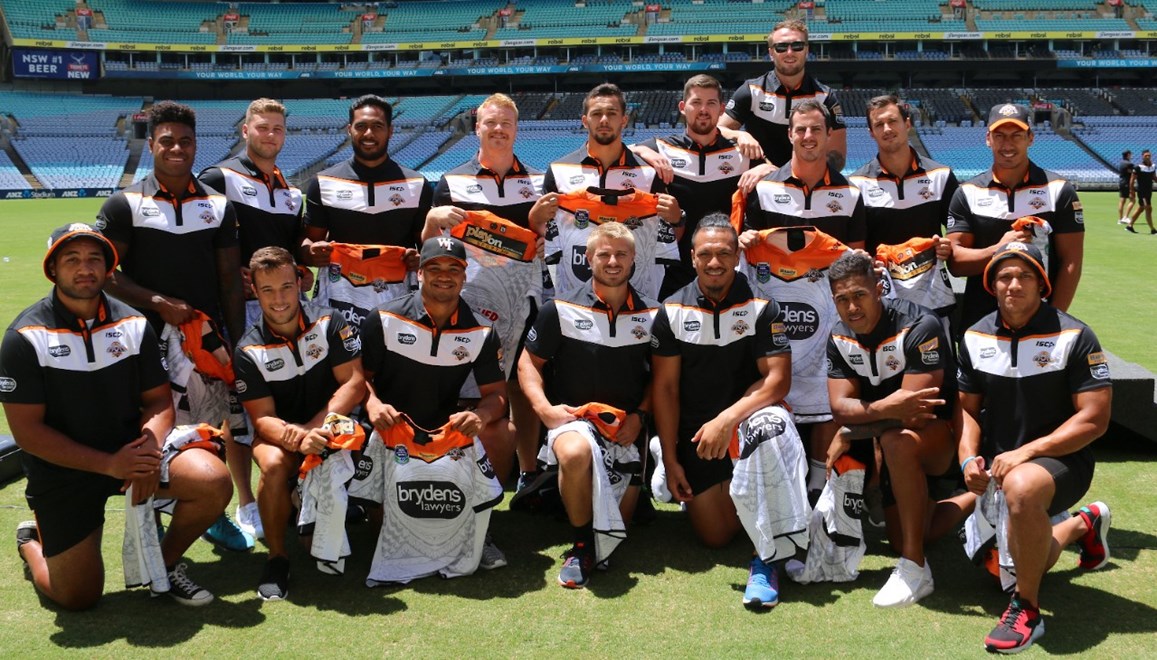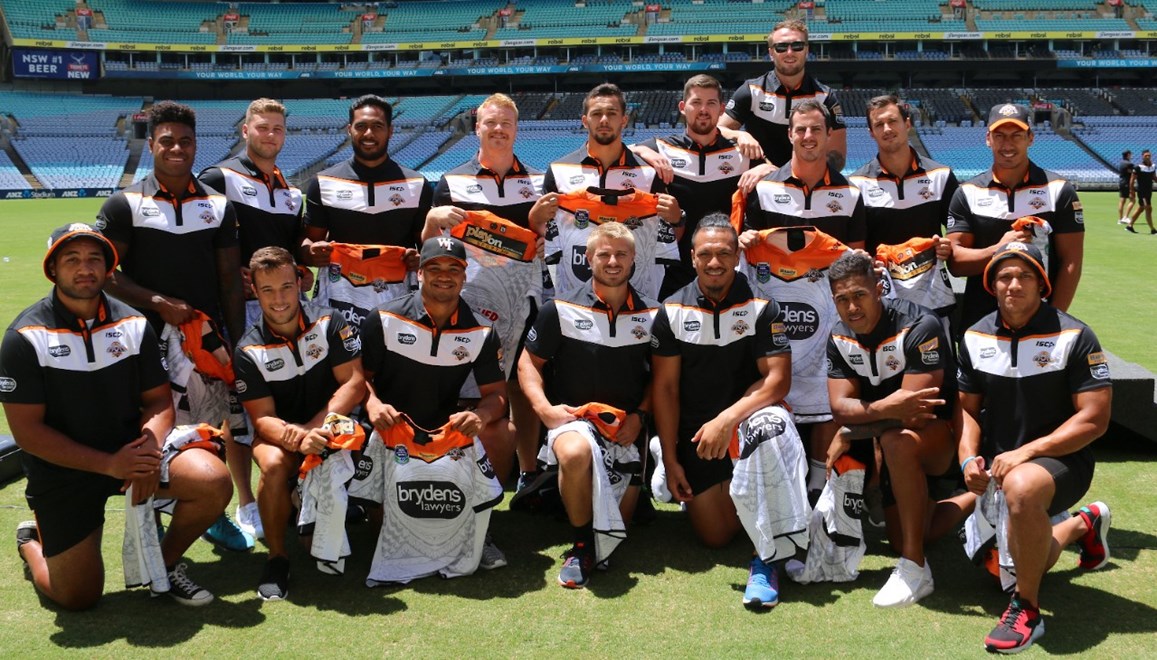 Wests Tigers will take a squad mixed with young and experience to the 2017 Downer NRL Auckland Nines, held at Eden Park on February 4-5.
Headlined by the likes of Luke Brooks, Elijah Taylor, Kevin Naqiqama and Tim Simona, Wests Tigers' squad will see four NRL rookies make the trip across the ditch, as well as three other players who will feature in their first Auckland Nines tournament.
The likes of Naiqama, Simona plus young guns Moses Suli and Watson Heleta will certainly be players to watch when it comes to speed, while Brooks, Taylor, Jack Littlejohn and Jordan Rankin all possess terrific playmaking abilities.
With strong squads named across the board in the Rangitoto Pool, it'll be fascinating to see which two teams can prevail from the pool and progress through to the knockout rounds — something that Wests Tigers have only achieved once in Nines history.
TOURNAMENT DETAILS
Date — Saturday, February 4 to Sunday, February 5
Time — 10:00am to 5:15pm Saturday; 8:35am to 5:00pm Sunday (AEDT)
Venue — Eden Park, Auckland, New Zealand
TV, RADIO AND LIVE STREAM
TV — Live via Fox Sports 1 (AUS), Sky Sports 1 (NZ)
Radio — Live via FM 104.9 Triple M (check local guides)
Live Stream — Live via Foxtel Go, NRL's Digital Pass (subscription required)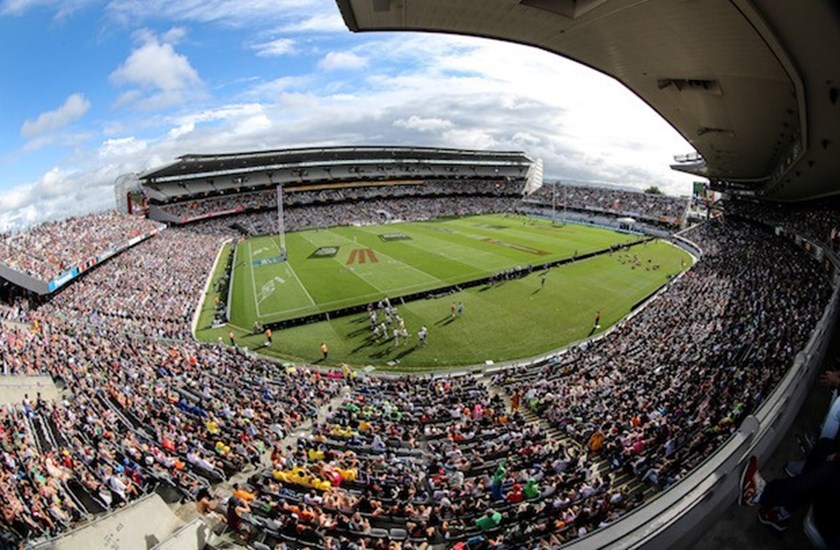 AUCKLAND NINES SCHEDULE
Wests Tigers v Knights — Game 5 — Saturday, February 4 at 11:50am AEDT
Wests Tigers v Storm — Game 15 — Saturday, February 4 at 4:10pm AEDT
Wests Tigers v Broncos — Game 22 — Sunday, February 5 at 10:15am AEDT
For the full Auckland Nines tournament schedule and times, click here.
10 THINGS TO KNOW ABOUT THE NINES
1. Each match is played with two halves of nine minutes, with a two-minute half-time.
2. Each Club must nominate 14 players for each match. Nine players are on the field at any one time, while five interchange players can be used on an unlimited basis.
3. Scrums will only be formed in the event of a double knock-on — in all other circumstances, play simply restarts with a turnover to the non-offending team.
4. All tries at worth four points, except those scored in the "Bonus Zone", which is the area directly under the posts. Tries scored there are worth five points.
5. All conversions are taken with a drop-goal in line of where the try was scored.
6. Immediately following a try, the scoring team has a maximum of 25 seconds to complete the conversion. No attempt in the 25 seconds = no points awarded.
7. All kickoffs are taken with a drop-goal from the halfway line.
8. Teams have just five tackles with the ball as opposed to six in the NRL.
9. Sin-bins are still valid for professional fouls, and run for a maximum of three minutes.
10. If the score is level at full-time, teams head into a "Golden Try" extra time, where the first team to score a try wins. If neither team has scored after five minutes, the match is deemed a draw, unless it is a Finals match, where it continues until a try is scored.
For all the official rules of the Auckland Nines tournament, click here.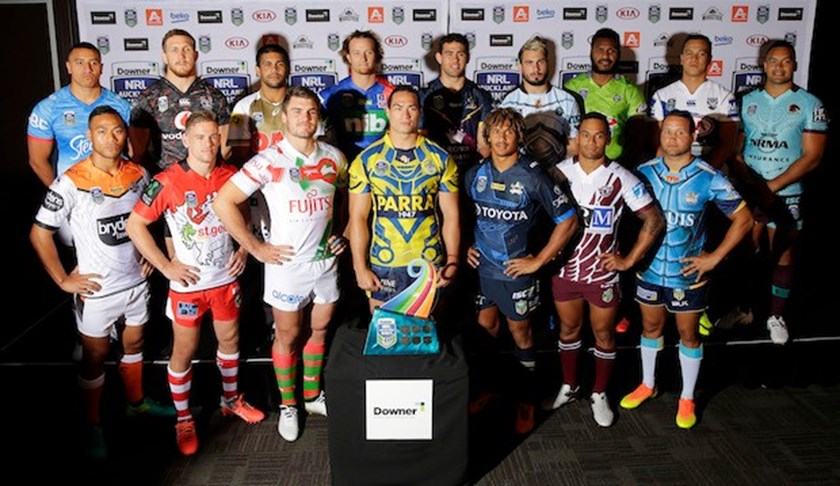 CONFIRMED SQUADS — RANGITOTO POOL
Wests Tigers
Elijah Taylor (capt.), Josh Aloiai, Luke Brooks, Michael Chee Kam, Joel Edwards, Matt Eisenhuth, JJ Felise, Watson Heleta, Justin Hunt, Jack Littlejohn, Esan Marsters, Matt McIlwrick, Kevin Naiqama, Jordan Rankin, Ava Seumanufagai, Tim Simona, Sauaso Sue, Moses Suli.

Newcastle Knights
Jamie Buhrer (capt.), Peter Mata'utia, Ken Sio, Brendan Elliot, Nathan Ross, Cory Denniss, Brock Lamb, Jaelen Feeney, Daniel Saifiti, Danny Levi, Jacob Saifiti, Mitch Barnett, Luke Yates, Tyler Randell, Jack Stockwell, Sam Stone, Lachlan Fitzgibbon, Nick Meaney, Sione Mata'utia (Emergency Player).

Brisbane Broncos
Lachlan Barr, Adam Blair, Darius Boyd, Gerome Burns, Mitch Cronin, Matt Gillett, Jordan Kahu, Sam Lavea, Matiu Love-Henry, Benji Marshall, Andrew McCullough, Anthony Milford, Francis Molo, Corey Oates, Jonus Pearson, James Roberts, Gehamat Shibasaki, Jaydn Su'A.

Melbourne Storm
Kenny Bromwich (co-capt.), Young Tonumaipea (co-capt.), Josh Addo-Carr, Curtis Scott, Cheyse Blair, Linc Port, Cameron Munster, Brodie Croft, Mark Nicholls, Slade Griffin, Tim Glasby, Joe Stimson, Felise Kaufusi, Scott Drinkwater, Ryley Jacks, Jake Turpin, Dean Britt, Nelson Asofa-Solomona, Charlie Galo (19th man).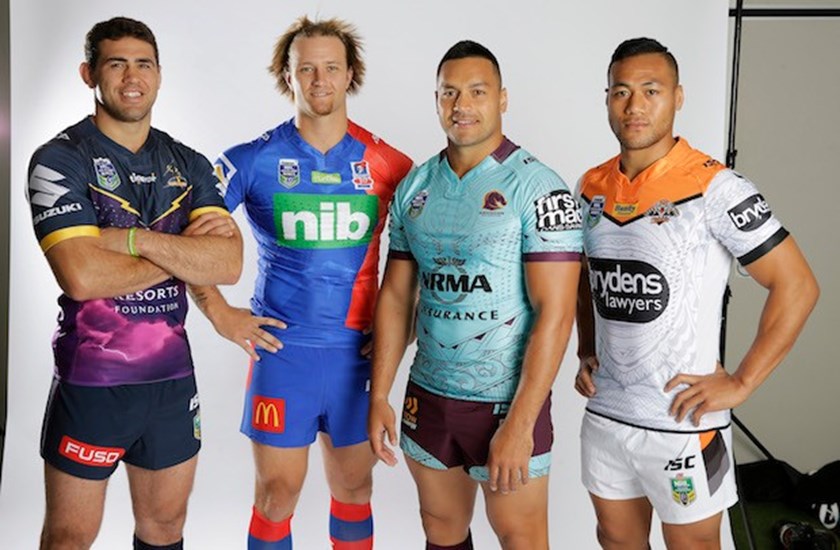 5 KEY PLAYERS TO WATCH FOR
Elijah Taylor, Wests Tigers
Capable of playing big minutes and having an impact in both attack and defence, Elijah Taylor is certainly one of the big threats to watch from Wests Tigers this tournament. The former New Zealand international will captain the squad for the first time since his arrival midway through the 2016 season, and he'll no doubt be looking to deliver an impressive performance back in front of the Auckland crowd. Taylor's ball-playing skills at first receiver were instrumental in Wests Tigers' late run towards the finals last year, while the lock also averaged an impressive 45-plus tackles per game. Look for ET to have a big impact with both his passing game and relentless pressure in defence.
Nathan Ross, Newcastle Knights
Coming off a breakout season that saw "Rossdog" make the wing position his own at the Hunter, Nathan Ross will be looking to carry that form over into 2017 at the Auckland Nines. A strong carrier of the ball, Ross is tough to put down in attack, and is capable of making more than one defender miss. Capable of producing a spectacular diving finish in the corner, Ross is quickly proving to be one of the most underrated finishers in the game, and will certainly be one to watch when he takes to the field at Eden Park.
Cameron Munster, Melbourne Storm
Filling the shoes of Billy Slater is no easy feat, but Storm youngster Cameron Munster handled the responsibility with aplomb in 2016 — finishing the year as one of the competition's best and most elusive fullbacks. With Blake Green moving to the Sea Eagles and Slater set to return in 2017, Munster's switch to five-eighth looks likely, and it'll be interesting to see whether he takes more of a playmaking role at the Nines this time around. If he does, look for his ability to take on the line but also release a man with his sharp footwork and ball handling to cause serious problems for opposition teams.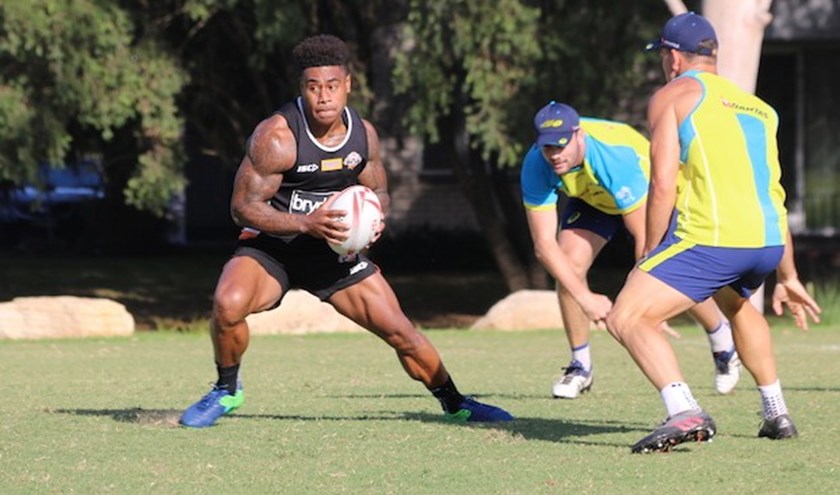 Kevin Naiqama, Wests Tigers
It's well-known by now just how strong Kevin Naiqama is looking heading into 2017, but it's the Fijian international's footwork and experience that will be most dangerous at the Auckland Nines. One of just a handful of players to feature in every Nines tournament so far, Naiqama's ability to get outside his man on either side has proven to be a potent weapon, while his late offload and fend are also underrated skills. Capable of playing anywhere across the back-line, Naiqama is the most experienced speedster heading to Auckland with Wests Tigers and he'll certainly be keen to deliver on that.
Anthony Milford, Brisbane Broncos
In a star-studded Broncos squad heading over to the Auckland Nines, dynamic playmaker Anthony Milford looms as one of the real danger men to watch out for. Arguably the most elusive and explosive player in the competition, Milford's transition from fullback to five-eighth up at Red Hill has been seamless, and he'll no doubt be looking to show exactly what he can do come kickoff. With no Ben Hunt in the team, look for Milford to take on more of a commanding role in the middle of the field, allowing his sharp footwork and short kicking game to shine. And once he starts drifting across the field, look out.
Wests Tigers NRL Auckland Nines coverage is brought to you by playon products.
Click here for more information!
Have YOU got your Auckland Nines jersey yet? Click here to get your hands on one today!