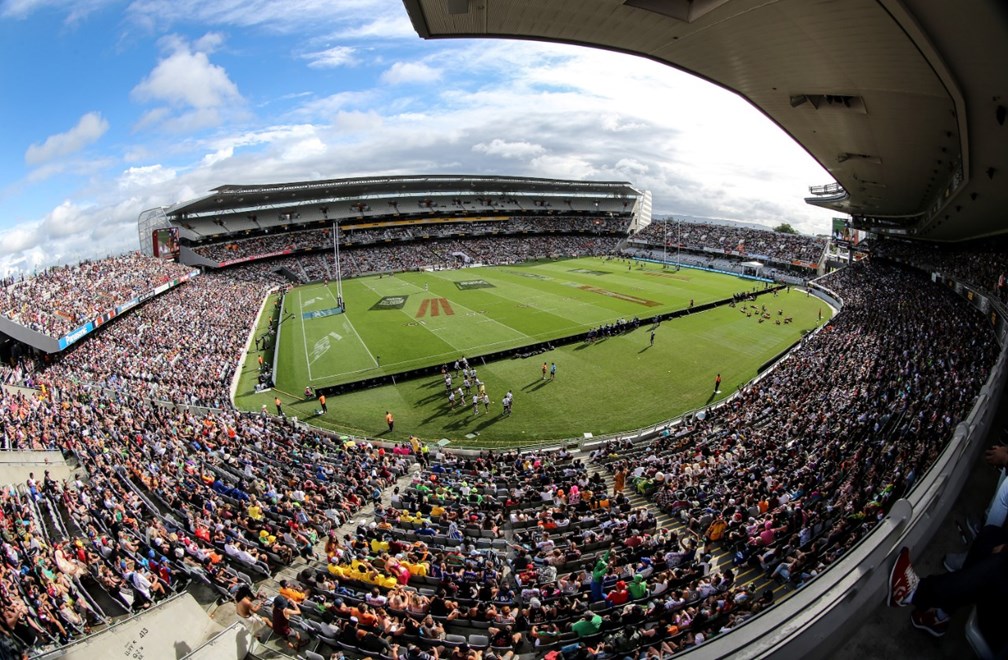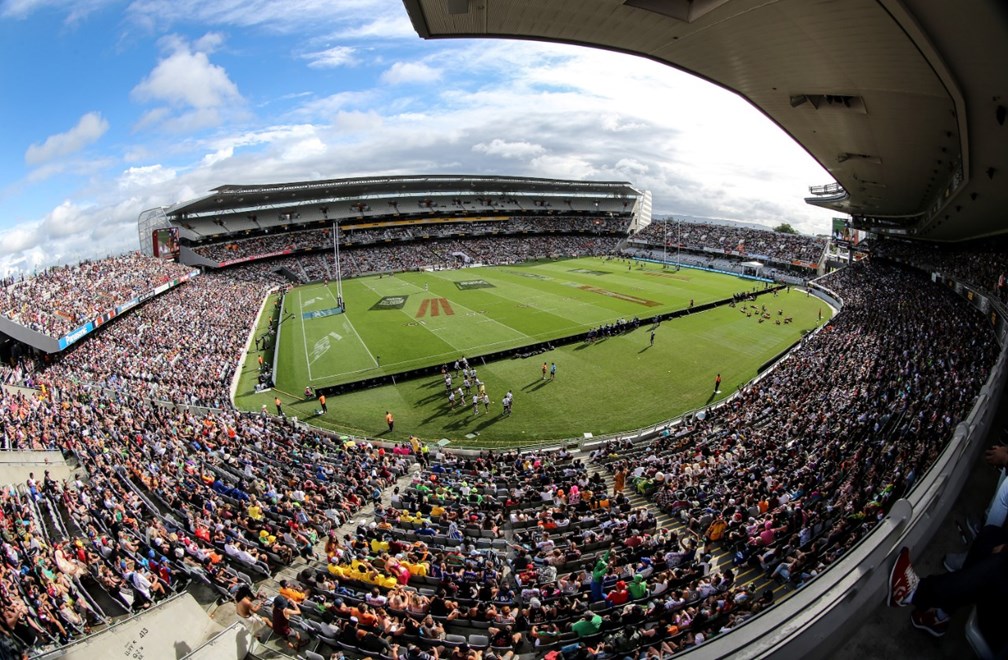 After a long off-season, rugby league is finally back this weekend with all 16 teams in action at 2017 Downer NRL Auckland Nines at Eden Park.
The first chance for rugby league fans to see their team in full flight, the exciting Nines competition forces players to adapt to a more expansive and creative style of footy — making it absorbing action to watch both live at Eden Park and at home on the screen.
It's a different style (and type) of rugby league to what you might be used to during the season, so we've put together the 10 things you need to know to help you out.

* * * * *

1. Each match is played with two halves of nine minutes, and a two-minute half-time. That's obviously much different to an NRL game with two 40-minute halves and a 15-minute half-time. There's also hardly any time between games, meaning you don't have to wait long after a game to see the next two teams in action!

2. Each Club must nominate 14 players for each match from their Nines squad. Nine players are on the field at any one time, while five interchange players can be used on an unlimited basis, meaning you can expect to see players in sharp, short bursts of footy.

3. Don't like all the stoppages of a regular rugby league game? Well, in the Nines, scrums will only be formed in the event of a double knock-on — in all other circumstances, play simply restarts with a turnover to the non-offending team.

4. All tries at worth four points, except those scored in the "Bonus Zone", which is the area directly under the posts. Tries scored there are worth five points.

5. All conversions are taken with a drop-goal in line of where the try was scored. It's a very different skill to regular NRL conversions, but given how short the games are in the Nines, those two points could definitely come in handy when the full-time whistle blows.

6. Immediately following a try, the scoring team has a maximum of 25 seconds to complete the conversion. No attempt in the 25 seconds = no points awarded.

7. All kickoffs are taken with a drop-goal from the halfway line — meaning you're more likely to see short kickoffs with teams trying to get the ball back straight away.

8. Teams have just five tackles with the ball as opposed to six in the NRL, so expect to see plenty of offloads and frantic last-tackle plays right throughout the tournament.

9. Sin-bins are still valid for professional fouls, and run for a maximum of three minutes. With the field as big as it is, having only eight players on can be a huge disadvantage for teams and could well decide the match if a team can grab a try or two.

10. If the score is level at full-time, teams head into a "Golden Try" extra time, where the first team to score a try wins. If neither team has scored after five minutes, the match is deemed a draw, unless it is a Finals match, where it continues until a try is scored. Fans of the Nines will have fond memories of the 2014 Grand Final, where the Rabbitohs outlasted the Sharks in an epic Golden Try that seemingly went forever!
Wests Tigers NRL Auckland Nines coverage is brought to you by playon products.
Click here for more information!
Have YOU got your Auckland Nines jersey yet? Click here to get your hands on one today!