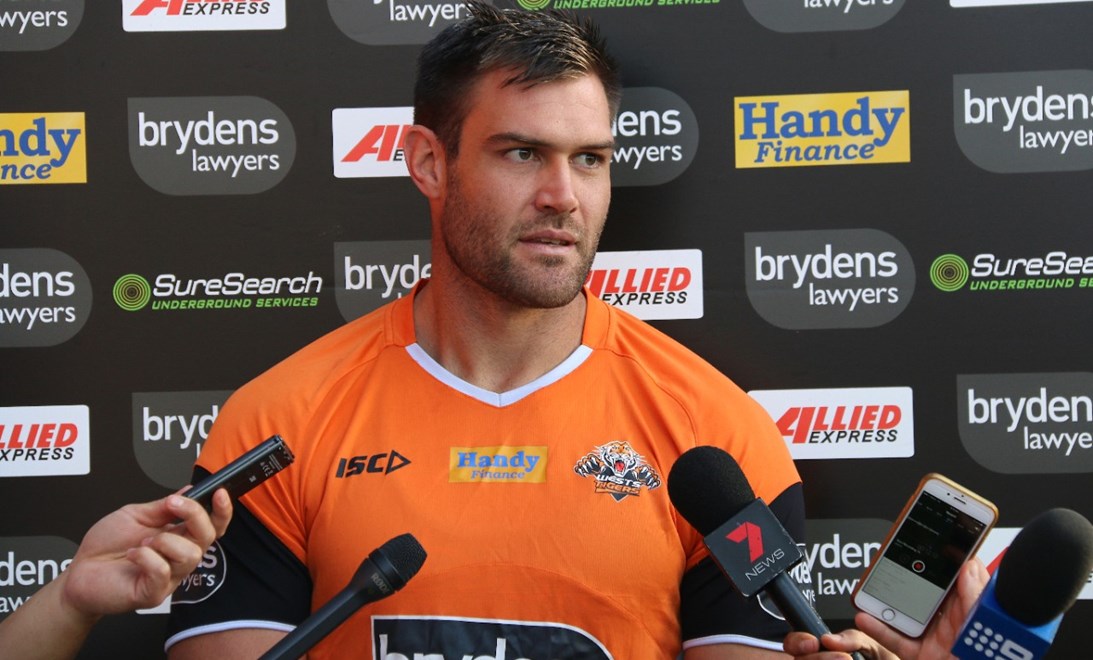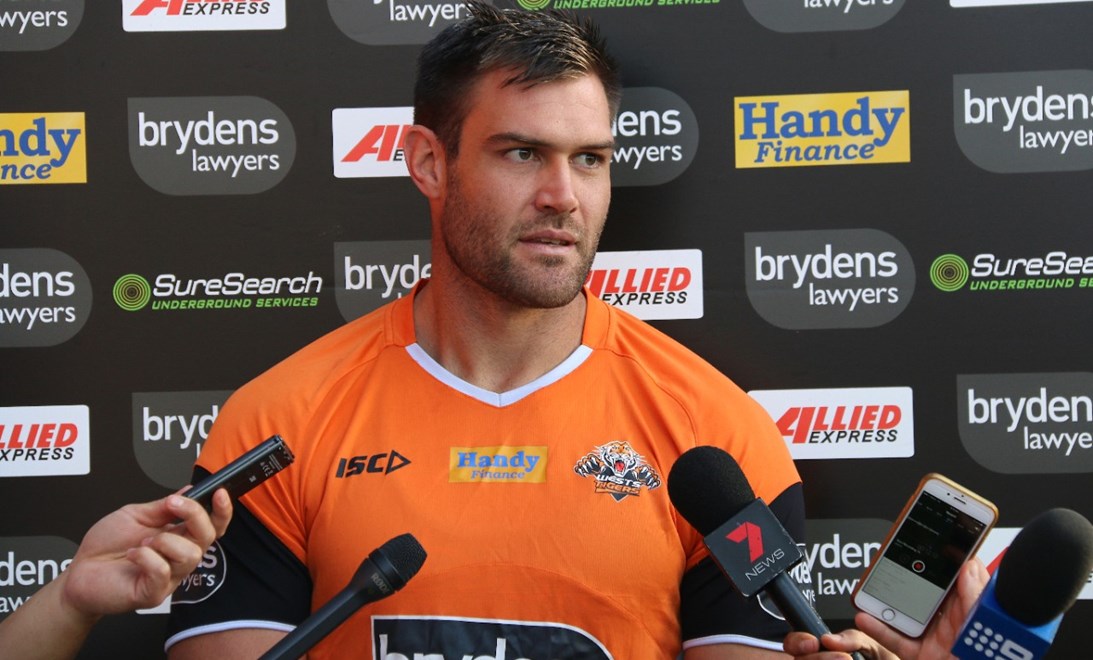 Wests Tigers forward Tim Grant says he's confident in the ability of the Club's star youngsters heading into the season opener this Friday against South Sydney.
Despite heading into 2017 without several veterans present in 2016, Grant said a strong pre-season from the entire squad showed that the team was ready to start the year with a positive performance, making particular note of the young talent within the ranks this year.
"Having guys move on seems to happen every year, but this pre-season has just felt like any other," he said, "and I think that's down to the way our young guys are coming through.
"I think guys like Mitch Moses — they've gone from being young players with potential to guys that are really leading our Club and I can't wait to get out there and see what this year holds."
Grant also made special note of talented teenager Moses Suli, who could be in line for an NRL debut against the Rabbitohs despite playing just two games of Holden Cup in his career.
"I thought he looked good in both the trial matches," Grant said.
"I'm not too sure of the plan with him moving forward but he's only young. I'm sure he'll come into the squad somewhere along the season and he'll be good for us.
"He's big, he's strong and he's willing to learn, which is good.
"I'm not too sure [if he'll be ready for Round 1] but I think making your debut is one of those things that you're never really ready for. But when he gets his opportunity — whether that's weeks or months — he'll be ready and he'll show everyone the talent that he's got."
See what Grant had to say in full about this week's game in the video above!
Be there for our first home game of 2017 when we take on the Penrith Panthers!