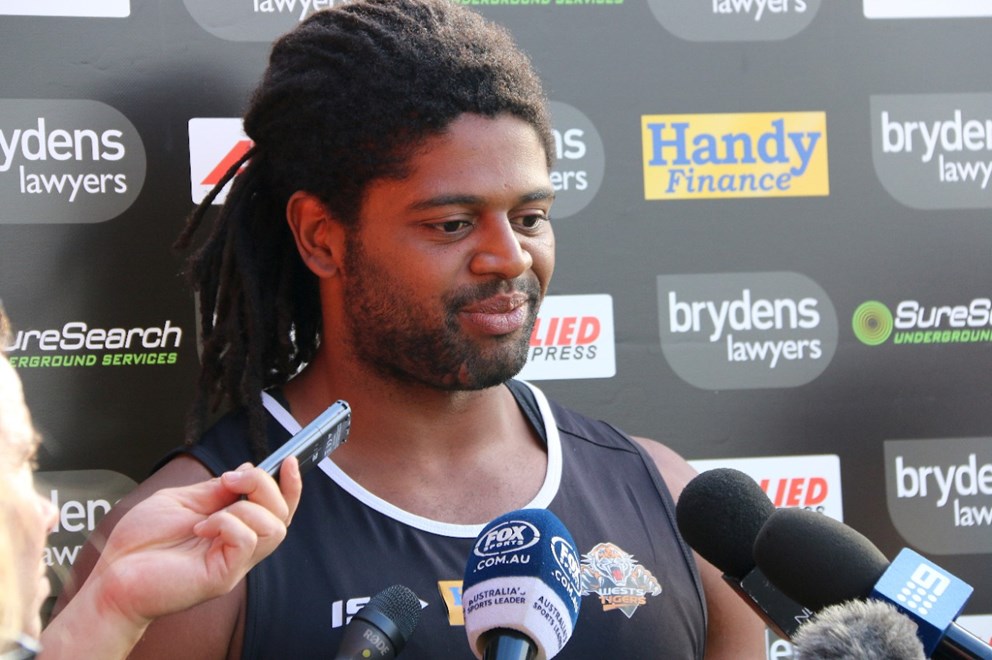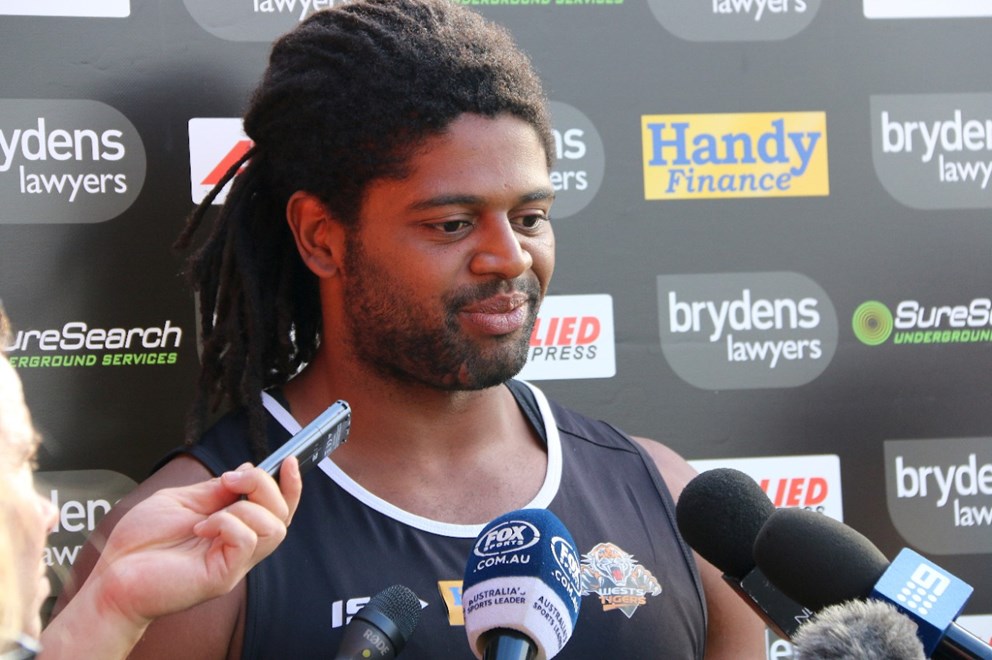 Wests Tigers centre Jamal Idris says he's going through a new range of emotions as he prepares to make his return to the NRL at ANZ Stadium this Friday night.
Having not played in the NRL since suffering a leg injury in the Penrith Panthers' win over Manly in April 2015, Idris says he's excited but also cautious about his return to the game.
Speaking to the media ahead of Friday's game, the former NSW and Australian international representative opened up about what it means to him to be ready to make his return.
"I'm pretty pumped. It's been a long journey to get here," Idris said.
"I was more nervous for our trial game; now it's just excitement to get out there.
"Maybe ask me Friday morning and I'm sure there will be some more nerves!
"I used to be a lot more laid back and I ran out there to have fun, but I think this time there's some expectaction on myself that I've put there. I said publicly that I want to see how good I can be, and there's some pressure on myself there because of that."
Despite still clearly full of the confidence that many have become accustomed to with Jamal Idris, the 26-year-old said he was under no illusions of the challenges that lie ahead trying to reacquaint himself with the high standard of NRL.
"At the same time, I'm aware I've had almost two years off," he said.
"It's going to take a lot to get back into it — that's going to come over time.
"It may take five rounds and it may take 10; I've just got to not worry about that and do the best that I can. I've had a good pre-season and I'm pretty happy with that.
"To be honest, the first three weeks are going to massive for me.
"I've got to get back into the game and I know that might take time but I'm ready."
See what Idris had to say in full about this week's game and more in the video above!
Be there for our first home game of 2017 when we take on the Penrith Panthers!