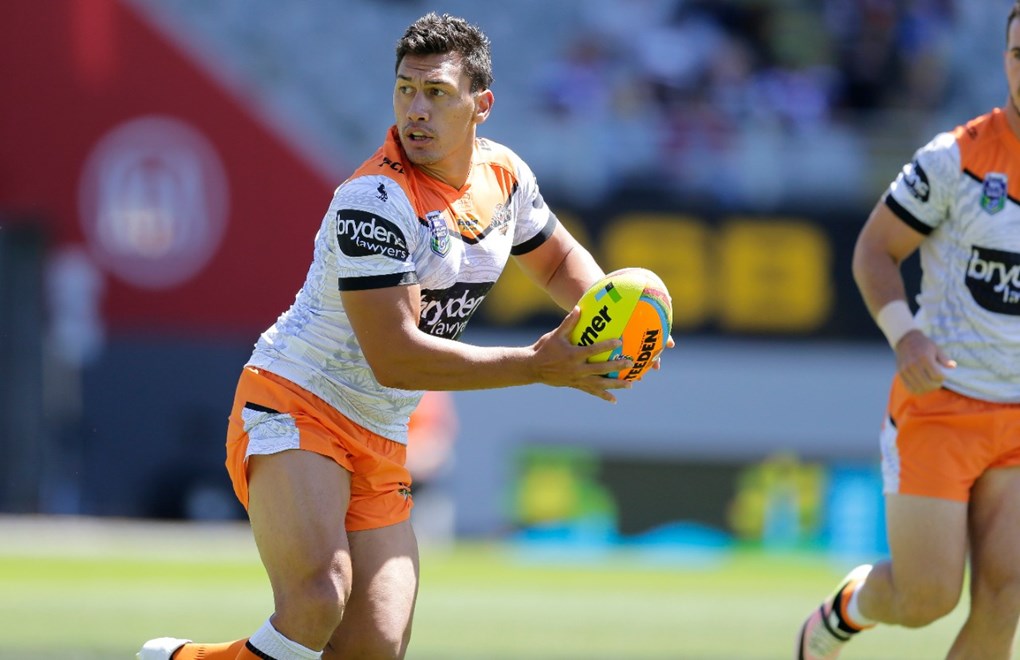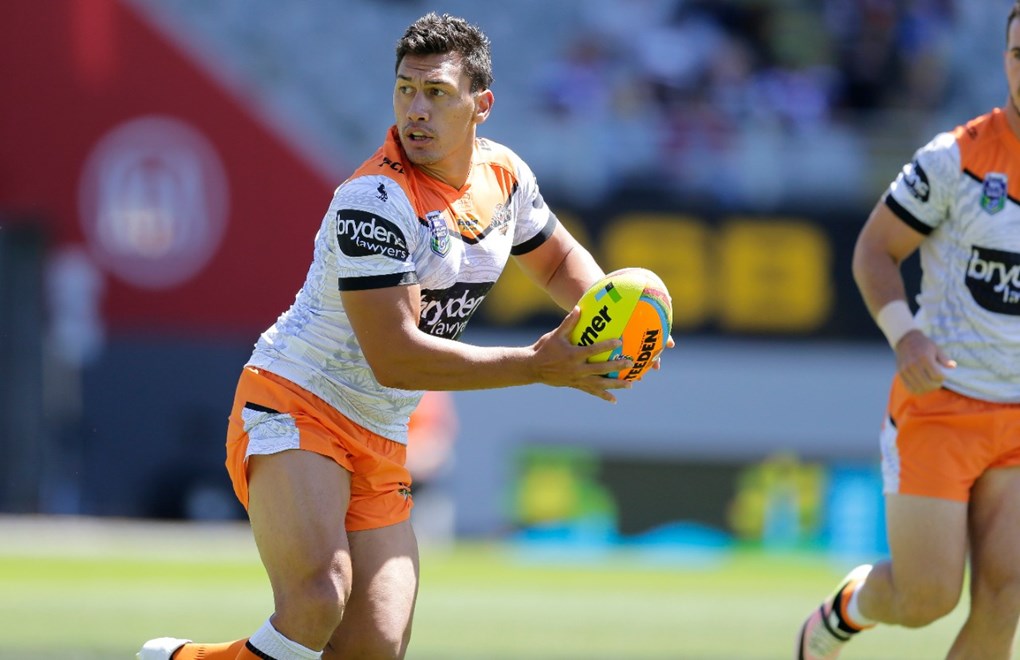 Wests Tigers forward Elijah Taylor says he's feeling really good heading into Round 1 following a full pre-season at the club to improve on combinations.
Having arrived midway through the 2016 season from the Penrith Panthers, Taylor showed remarkable adaptability to slot straight into Wests Tigers' side with ease — sparking a run in the back half of the season that almost took the team to the finals.
Now, with a full pre-season together with the spine and forwards under his belt, the former Kiwi international says he feels even better than last year heading into 2017.
"It was really good to develop those relationships and work on timings and combinations together for the past three months or so," Taylor said.
"I didn't have that luxury last year, so it's good to get in properly with the team.
"It's been good for me to be in with the forwards and with some of the backs, and I'm really excited for this weekend now having that good training behind me."
One of the team's most creative attacking weapons but also powerhouses in defence, Taylor admitted managing the high workload was difficult at times, but said he was extremely happy to be playing in such a vital role for Jason Taylor's side.
"It can get challenging at times," Taylor reflected.
"Especially when you're defending in the middle and then you're attacking and you have to step up and be that link person or help out our shape or direction.
"But having said that, it's a good challenge and it helps me play better footy."
One of the more senior players in Wests Tigers 2017 squad, Taylor said there was plenty to be excited about for the Club's supporters heading into Friday's season opener.
"I don't have the official team yet but I think there will be some new combinations out there, and that's always an exciting time when people come in to the team," he said.
"It's exciting to see someone like Jamal also in the team after a good pre-season.
"I think everyone that watches the NRL is excited to see Jamal back — I know our fans and the players here are really excited to see what he can do back in the game.
"It's really exciting to put into practice everything we've worked on in pre-season.
"Hopefully we can celebrate all those exciting things with a win on Friday night!"
See what Taylor had to say in full about this week's game in the video above!
Be there for our first home game of 2017 when we take on the Penrith Panthers!