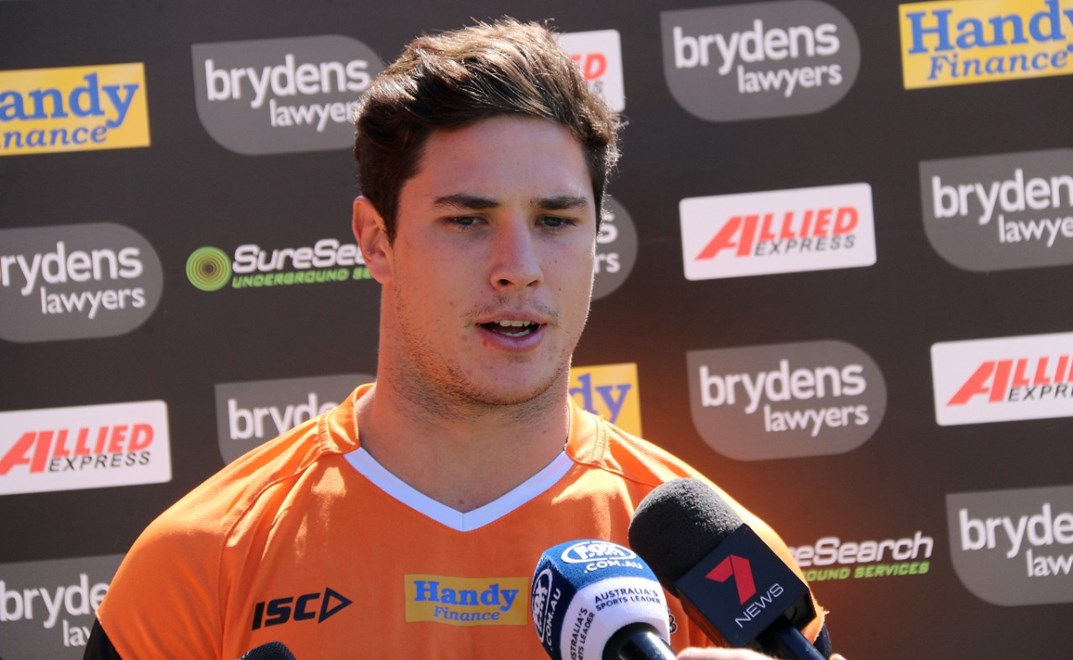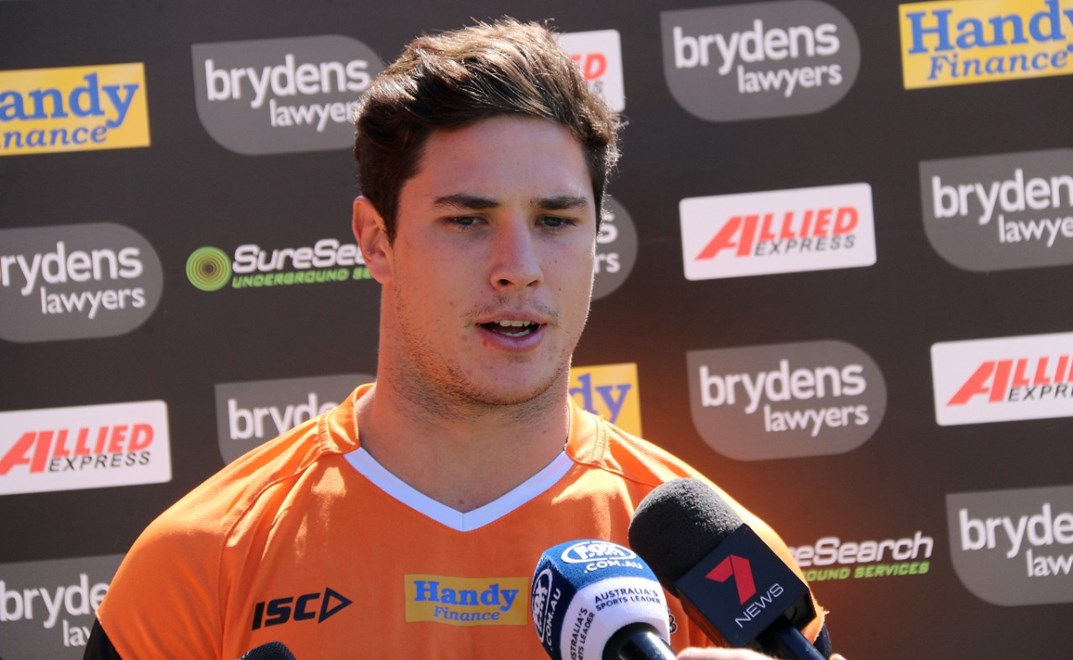 Wests Tigers five-eighth Mitchell Moses says he knows there's still a lot to improve on in 2017, despite a convincing season opening victory over South Sydney.
Moses was at his electric best in the 34-18 victory — finishing off a length-of-the-field try to ensure the win — but said his side weren't reading too much in to the strong start to 2017.
"It's a good start," Moses said of the season opening victory.
"We've still got a few things we need to work on with our completion rate and things like that, but we'll take the two points. We'll take some confidence out of it, though.
"I think we can play a lot better than that. Our completions definitely weren't up to scratch, and I think if we fix that up, we'll play a lot better than we did on Friday night.
"There were a few dropped balls on our end that could have led to tries; if we executed a few more plays we probably could have put them away at the end rather than let them off.
"We watched some video about the last 20 minutes and we'll definitely need to fix that up."
See what Mitch had to say about the game and Sunday's clash with the Panthers above!
Be there for our first home game of 2017 when we take on the Penrith Panthers!