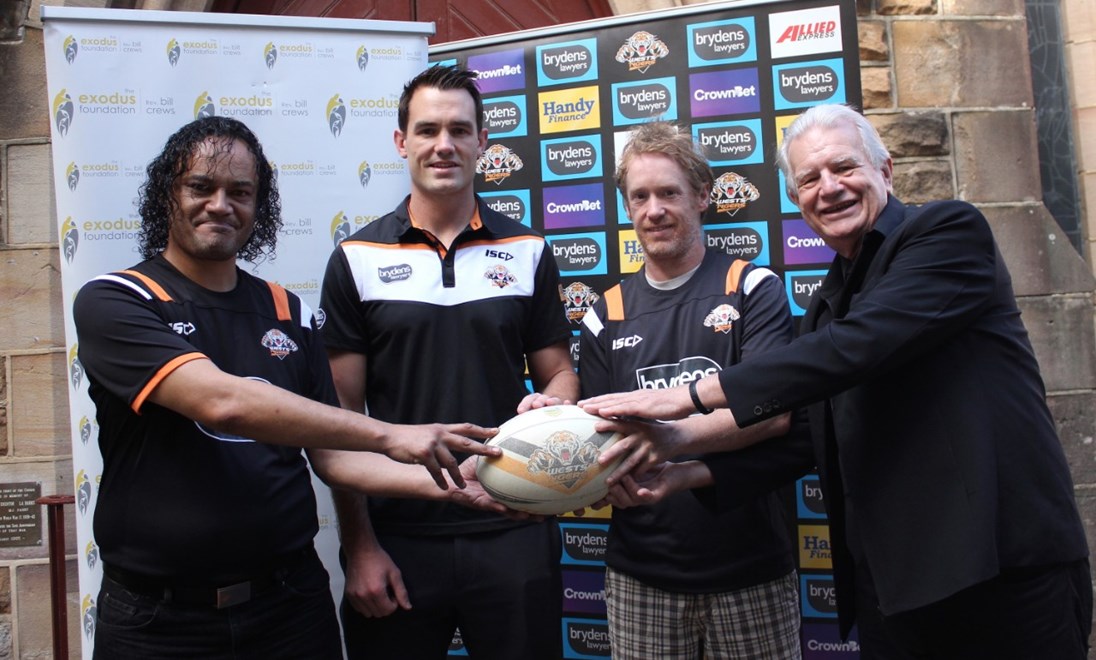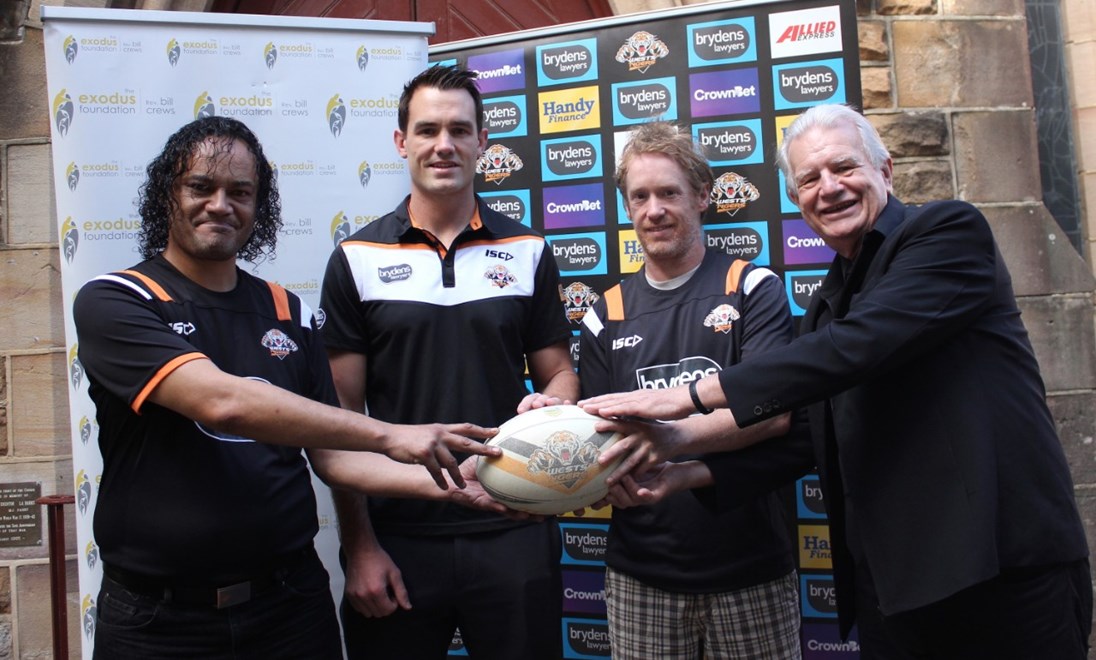 Wests Tigers have today launched a new wellbeing program in partnership with Exodus Foundation which focuses on helping improve the overall health of homeless Sydney-siders.
The joint initiative between Wests Tigers and the Exodus Foundation focusses on encouraging a physically and mentally healthy lifestyle.
The Club will run a program every Tuesday afternoon for the next six weeks, with Wests Tigers players assisting with fitness sessions for those involved with the Exodus Foundation.
Rev. Bill Crews, who is the CEO and Founder of the Exodus Foundation, said the new initiative is a rewarding one for the participants.
"Hundreds of people come to the Exodus Foundation each day for a meal," he said. "When we asked them what they want, one of the strange things that came out of that was fitness," he said.
"They want to be fit because they see the older homeless people coming here and most of them have got major illnesses and they don't want to be like that – they want to keep fit, so we've been looking at way to increase the fitness of the people who come.
"What better way to do that then play touch footy and with Wests Tigers – a good game or a good bout of exercise is as good as an anti-depressant, the majority of the people who come here suffer from depression so it's a good way of lifting them out of that.
"The program will be a huge benefit to many poor and homeless people who'd never be able to afford a gym membership, let alone their own personal trainer and I'm really grateful to Wests Tigers for their support."
Wests Tigers Fan Engagement and Community Manager, Shaun Spence, said the program is focussed on improving the physical and mental health of the participants through physical activity.
"At this stage the program will be run over six weeks," he said. "We are going to see how much further we can go with it but primarily it's all about getting the guests of the Exodus Foundation into some physical activity.
"The Exodus Foundation does so much great work in feeding their guests and all the other services, but physical activity is an area where there are so many barriers for everyone in terms of costs and access.
"So what we are doing is just providing a place where they can come along, learn some new skills, join a team and develop that side of things; not only for their physical health but their mental health as well."
The first session was held last Tuesday at Concord Oval, with another five scheduled in over the coming weeks.
Wests Tigers' Community Programs, such as the one launched today with the Exodus Foundation, are made possible thanks to the support of our proud community partner Sydney Motorway Corporation, which is delivering WestConnex for Tomorrow's Sydney.