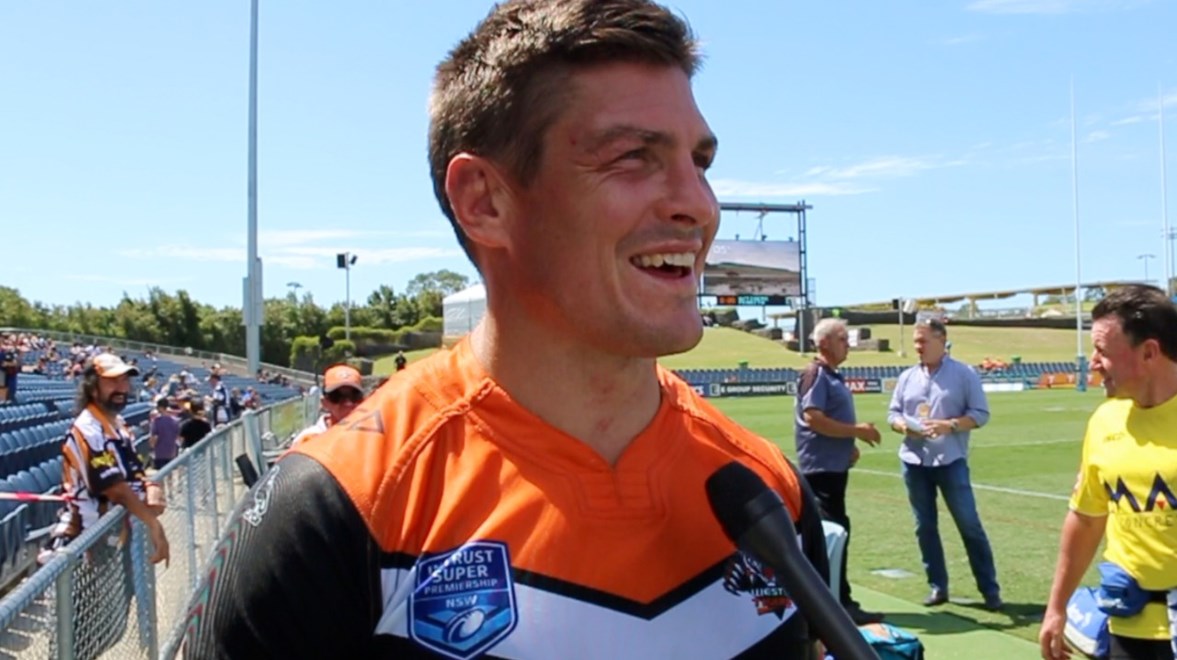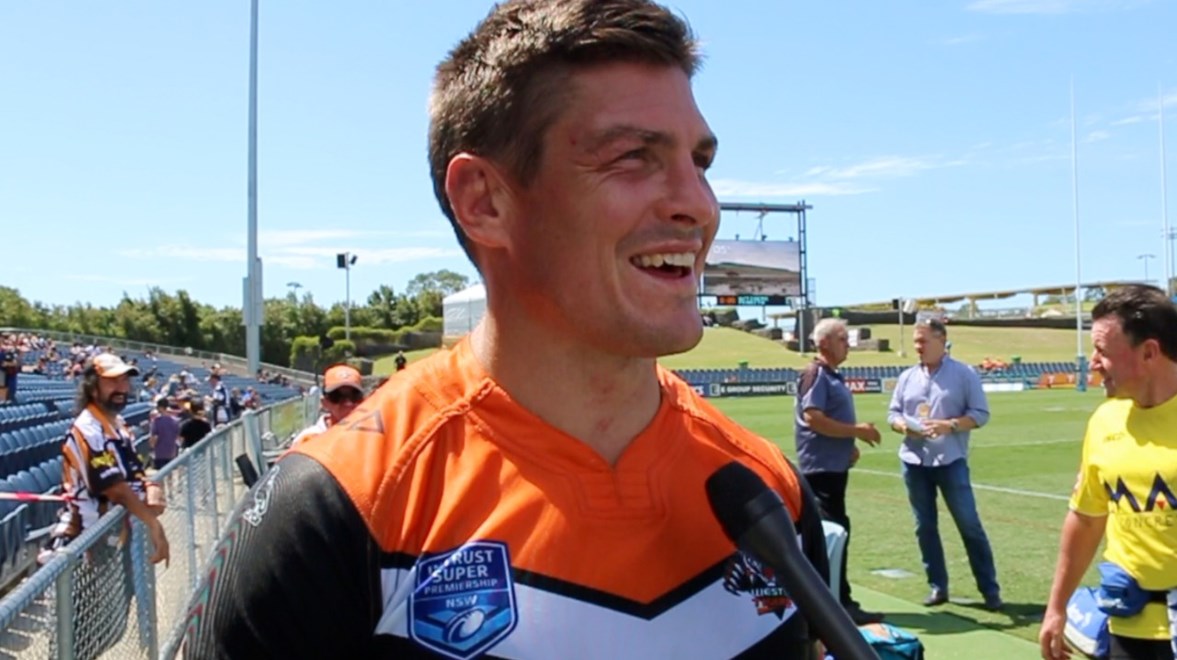 Wests Tigers hooker Matt Ballin says he's feeling good after making a successful return from injury in the Club's Intrust Super Premiership side on Sunday.
Despite the team going down in disappointing fashion to the Penrith Panthers, it was pleasing to see the veteran rake — who has not played for the Club since defeating the Brisbane Broncos in Round 11 last year — get through a strong stint in the middle on Sunday.
Ballin too said he was feeling positive after getting through the match.
"I felt good," he reflected. "Physically, the knee felt good.
"My passing and tackling felt pretty good too which is pleasing for me.
"I'm feeling pretty tired now — we defended a lot out there today.
"I just need to work on that fitness and get in that grind with back-to-back defensive sets.
"That's what I need to work on, so it was a good test for me."
See what Ballin had to say about his return and how he felt in the video above!
Don't miss our first game of the year at Leichhardt Oval on Sunday, March 26!