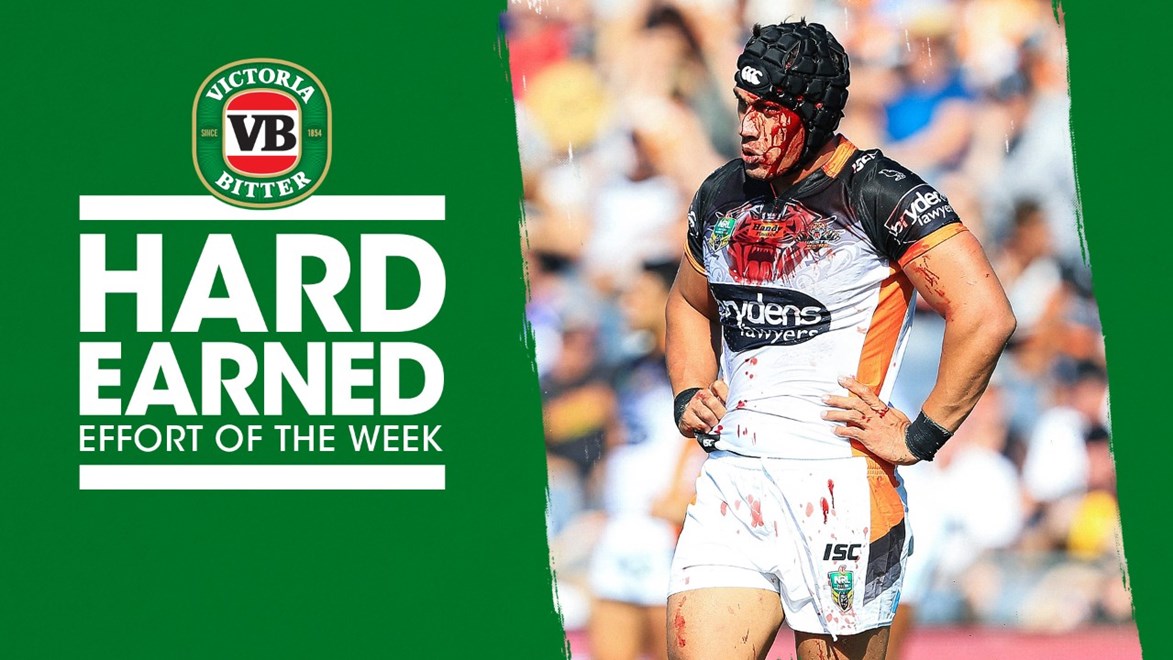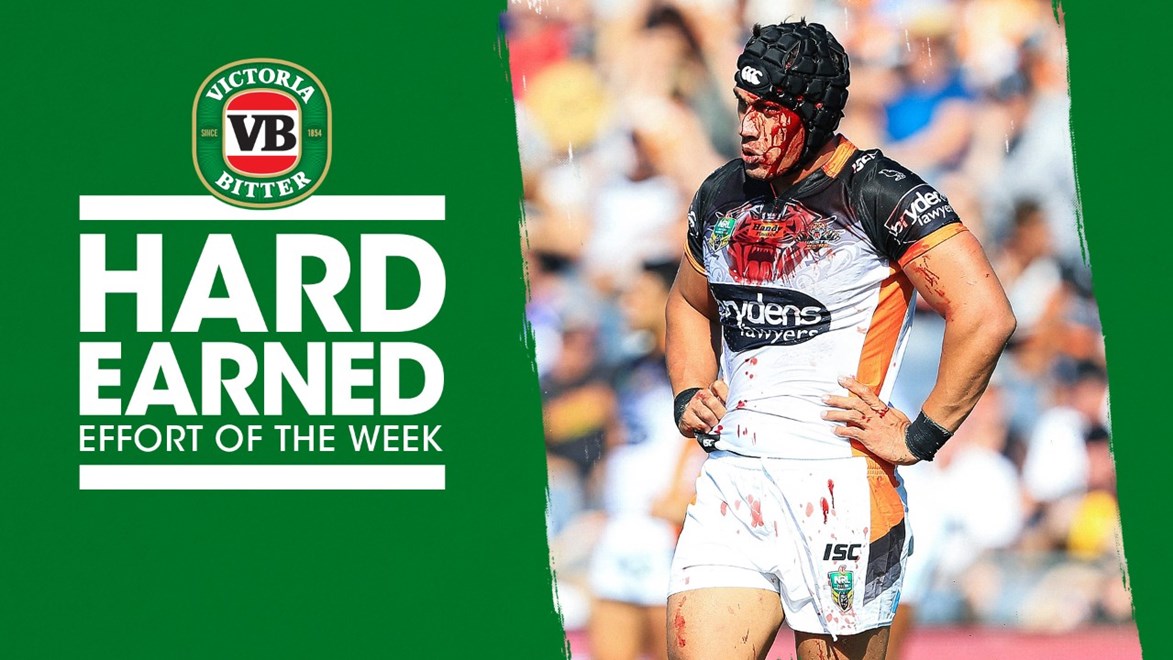 It was another incredible display of toughness that saw Wests Tigers lock forward Elijah Taylor awarded with this week's VB Hard Earned Effort of the Week.
Coming into the match with a split ear from last week's win over South Sydney, Taylor found himself again in the thick of it with a separate cut coming from his head early into the game.
Despite blood pouring out over his face, Taylor remained out there with bandages and a headgear, and continued to play on despite picking up a hand issue in the match as well.
Taylor is expected to be right to take on the Canberra Raiders next Sunday.
Don't miss our first game of the year at Leichhardt Oval on Sunday, March 26!