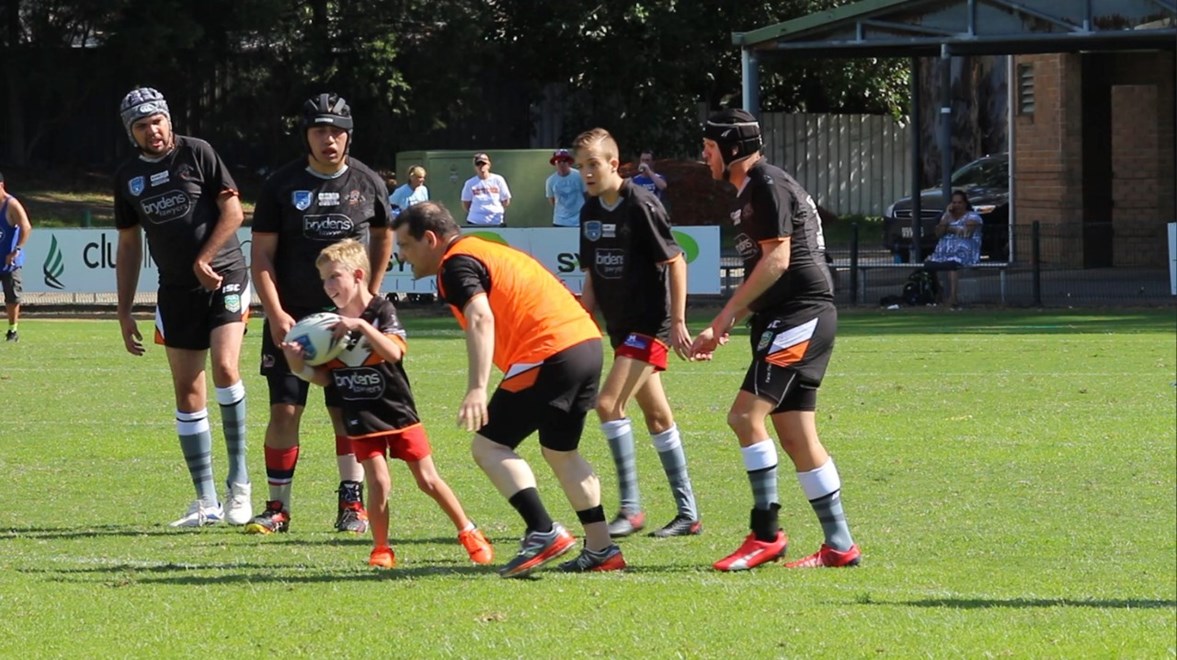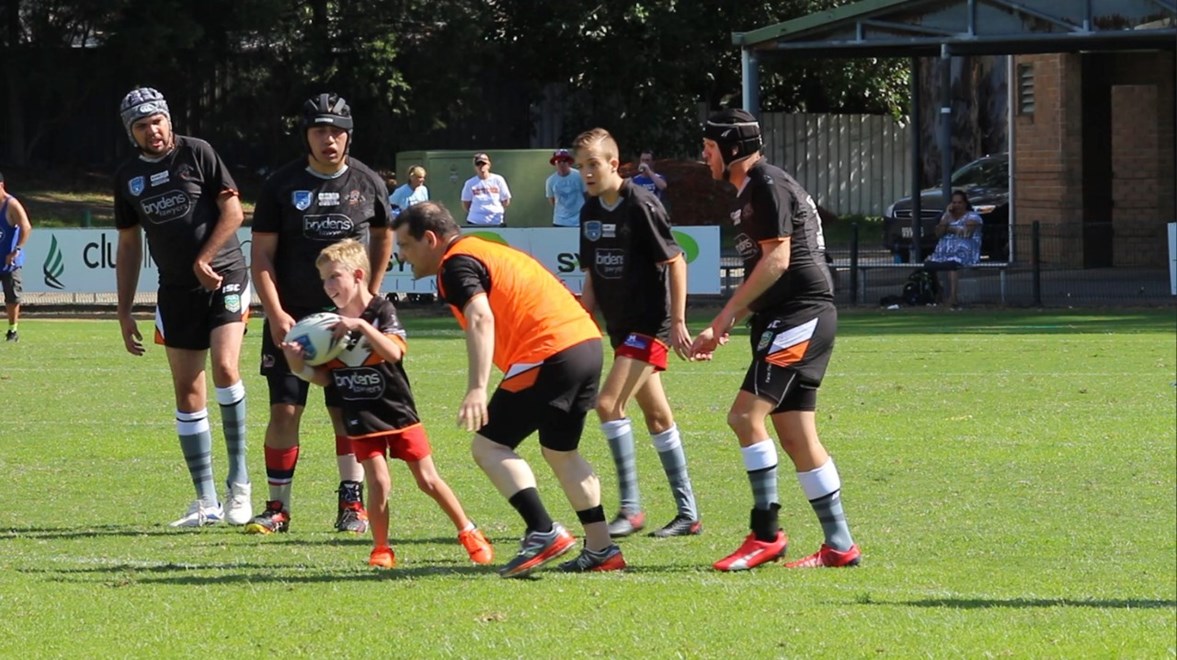 Wests Tigers NSW Physical Disability Rugby League side took to the field in their first ever KARI Premiership game on Sunday, coming up against reigning Premiers the South Sydney Rabbitohs at Cabramatta.
In a quick start to the game South Sydney's player Nick Riches went over for the opening try in the second minute of the game.
Wests Tigers took their time to get into the game, finding it difficult to contain the likes of Jono Smith and Nick Riches, the speed men of South Sydney.
After Wests Tigers regrouped, Marik Gleizer, who replaced Captain George Tonna who was injured, played a vital role at fullback where he scored a try from some great hands from the team. Souths player Nick Riches crossed for his second try of the day, with his team going into the break with 10-4 lead.
The second half saw some good attack and even better defense by both teams, but Wests Tigers looked hungrier to put a try on the board, with Johnathan Day, aka the Mudgee Express, showing some sheer determination to score a great try breaking out of a tackle to score near the goal posts.
Super boot Gary Kingi made no mistake in kicking the extra points and locking the score up at 10-all.
The game see-sawed from then on and Nick Riches scored his hat trick for Souths, giving them a 16-10 lead. Alan Ross was Wests Tigers best player on field, busting through a couple of players 10 meters out to stretch over to score under the goal post. Gary King converted draw the score at 16 all.
Some good play followed from Souths co-Captain Jono Smith, with a little kick from dummy half 5 metres leading to new recruit Terry Litton scoring a cheeky try in corner with. The conversion was missed by Tristan Gibbs with Souths leading 20-16.
With four minutes remaining there was saw some good meters gained, and good play, by able-bodied player Uncle Cliff Cutmore, saw him give a cutout pass to flying fullback Marik Gleizer, with Marik running 40 meters to score in the corner and tie the game up at 20 all. Gary Kingi was left with a pressure kick, but he slotted the winning goal to defeat the Souths Sydney Rabbitohs 22-20.
Best on ground for Wests Tigers was Allan Ross and for South Sydney was there Co captain Jon Smith