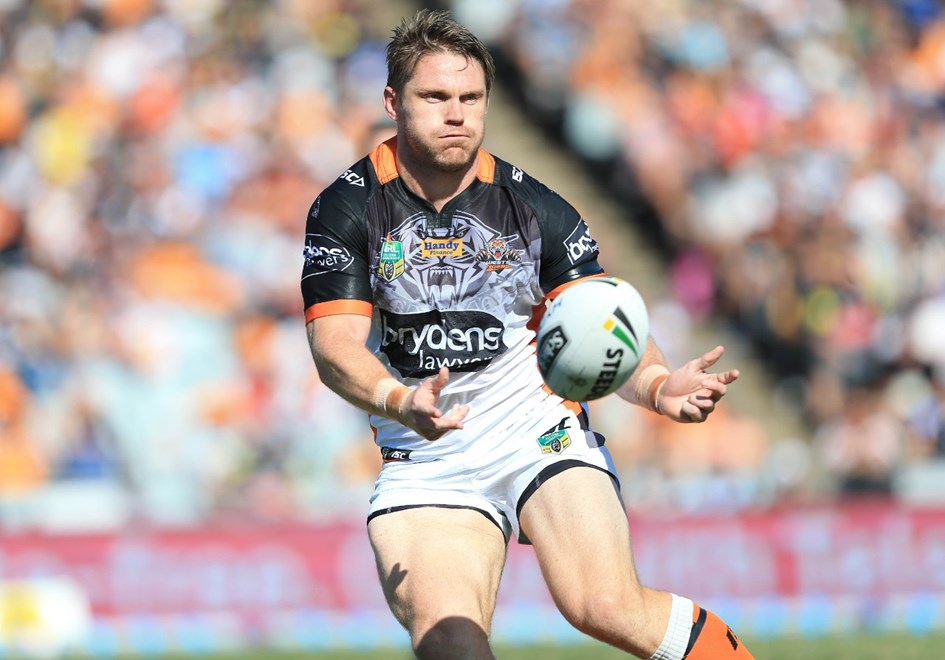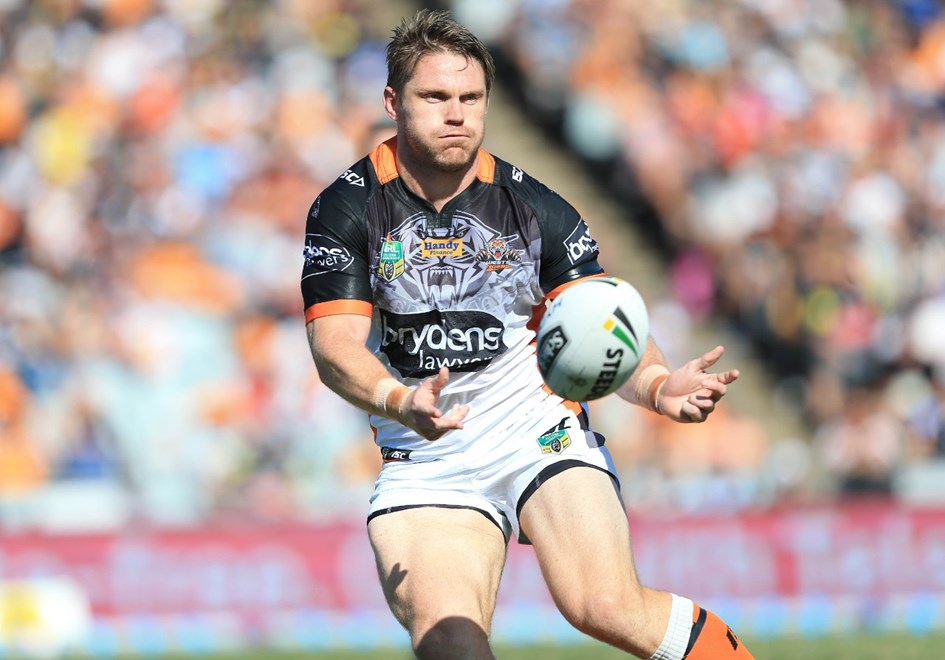 Wests Tigers vice-captain Chris Lawrence says his team cost themselves a chance at a result on Sunday due to a failure to control the match in certain situations.
With three certain tries bombed inside the opening 20 minutes, Lawrence said not remaining composed and calm in the back-end of the first half allowed Penrith to gain an ascendency in the match — running in three tries in eight minutes — to take an 18-2 lead into half-time.
Looking back, the 28-year-old said had his team found the consistency that they did in Round 1 against the South Sydney Rabbitohs, Sunday's result could well have turned out differently.
"We were really disappointed with that performance given how we played in Round 1," he said.
"In hindsight, we didn't realise how much that game took out of us.
"All pre-season is getting ready for that first game, and we threw everything into it, but now it's about finding that consistency and that level that we can play in week in and week out.
"We were definitely flat going into the game and that showed.
"I though first 20-30 minutes were not too bad, but we just made too many errors and let Penrith into the back-end of that half. And given we'd already made so many errors, we completely gassed ourselves instead of controlling the game.
"Our completion in the second half was terrible.
"Penrith are a side that, when they get the momentum, they're very hard to stop."
See what Lawrence had to say in full ahead of Sunday's trip to Canberra in the video above!
Don't miss our first game of the year at Leichhardt Oval on Sunday, March 26!