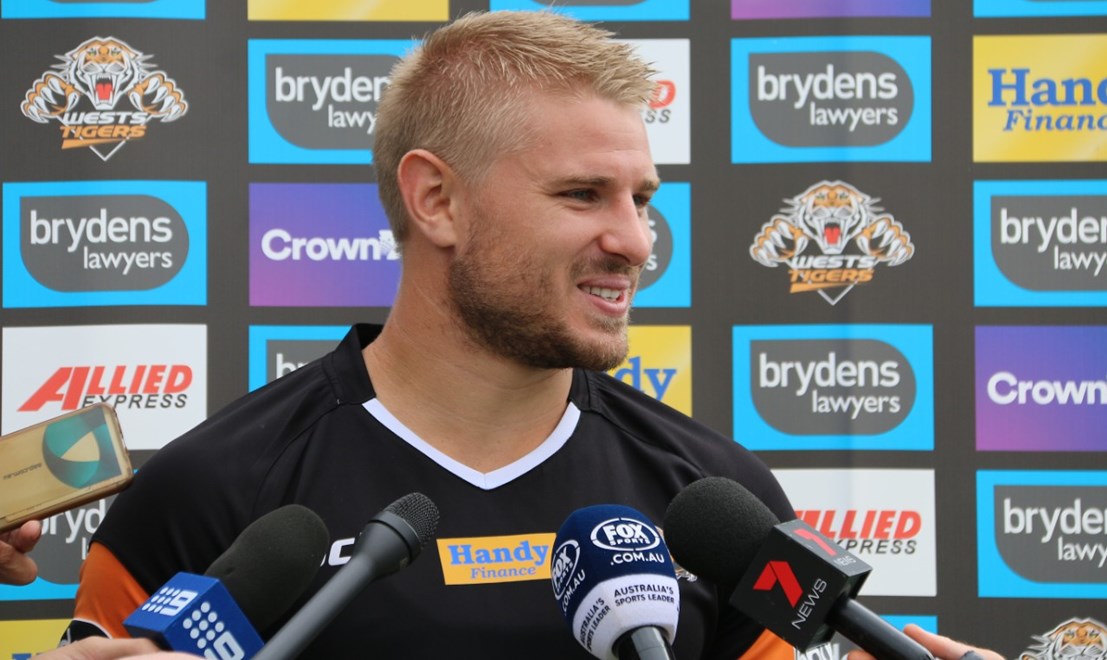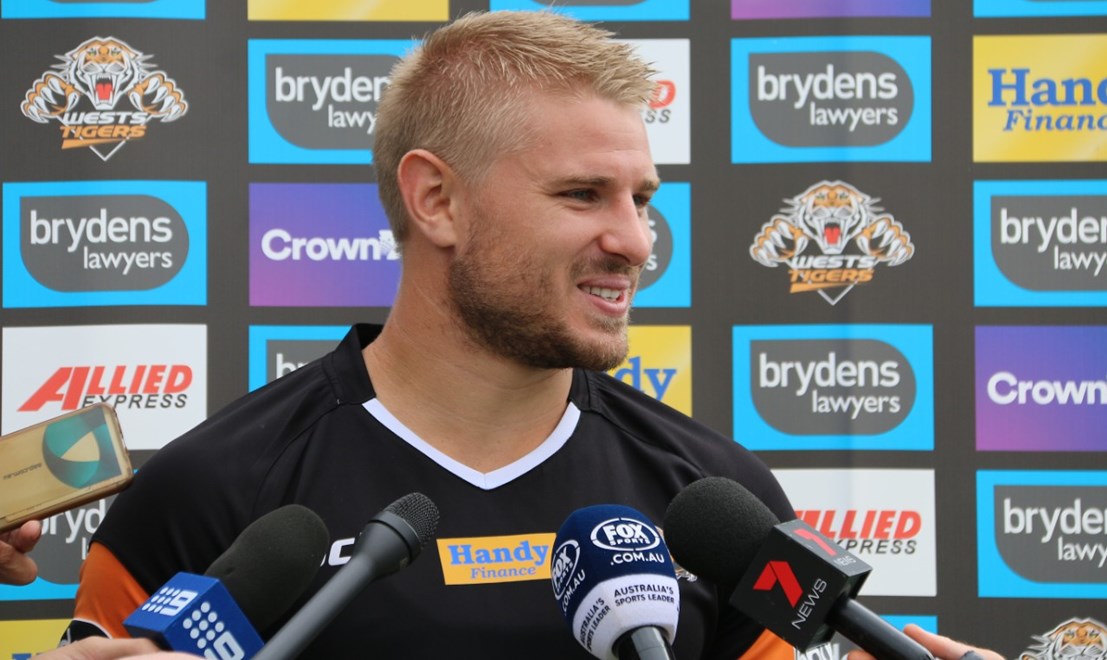 Wests Tigers hooker Matt McIlwrick says coming up against the Canberra Raiders at GIO Stadium this Sunday is a great test for the team's forward pack.
Coming off a disappointing loss on the weekend, McIlwrick reflected on the mood of the team, and how they will use that to try and redeem themselves on the road this weekend.
"That's rugby league, it's a rollercoaster" said the former Raider on last week's loss.
"It was one of those games that just got away from us,.
"We were in it for the first 30 minutes — if we'd scored one of the disallowed tries, the score could have been the other way around but we've got to try and be better than that.
Combining with one of the most electric spines in the NRL this year, McIlwrick praised the team's halves in particular for the reslience they continue to show under pressure.
"They step up every week at training, they're great leaders to be so young and in that position, is massive," he said. "They'll be just as fired up to lead the boys out again, and [we've got] all confidence in the world for them to."
McIlwrick also spoke about some of the interesting team news for Sunday's game — reflecting on the inclusion of Dave Taylor and Jarrod Croker for the home side — as well as Matt Ballin's possible return from injury off the bench.
"It's a good challenge for us and a good challenge for us in the middle," he said.
"Canberra's edges are fantastic but we'll probably focus more on ourselves. We were a bit disappointing on the weekend so if we can fix up our game the rest will take care of itself.
"Matt [Ballin] been training really well and had a successful come back through ISP.
"He's been unbelievable for me and he'll be ready if he gets the call up."
See what McIlwrick had to say in full about Sunday's clash against Canberra above!
Don't miss our first game of the year at Leichhardt Oval on Sunday, March 26!