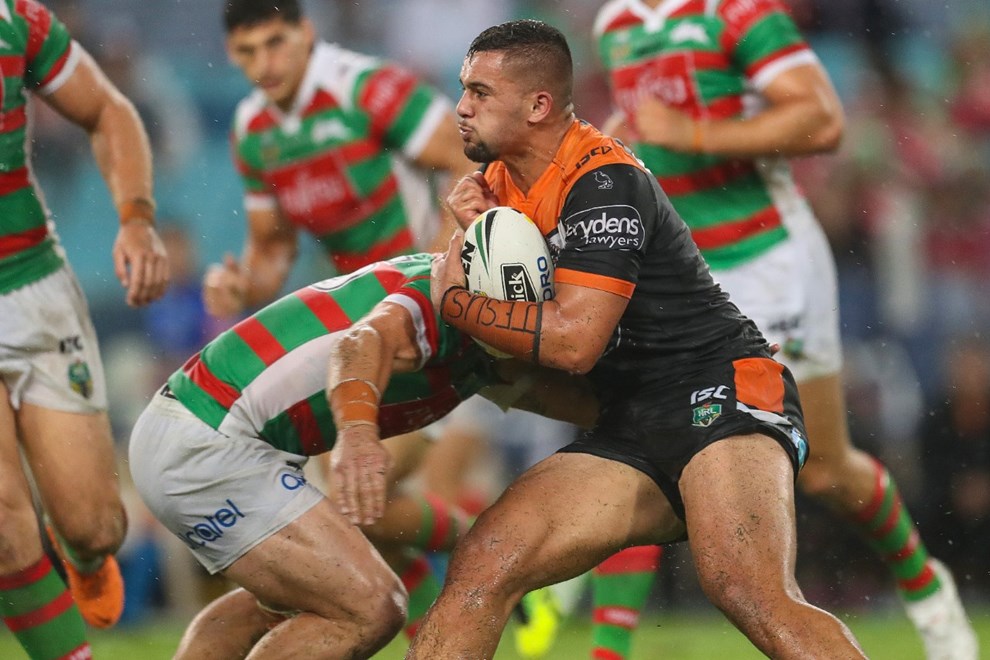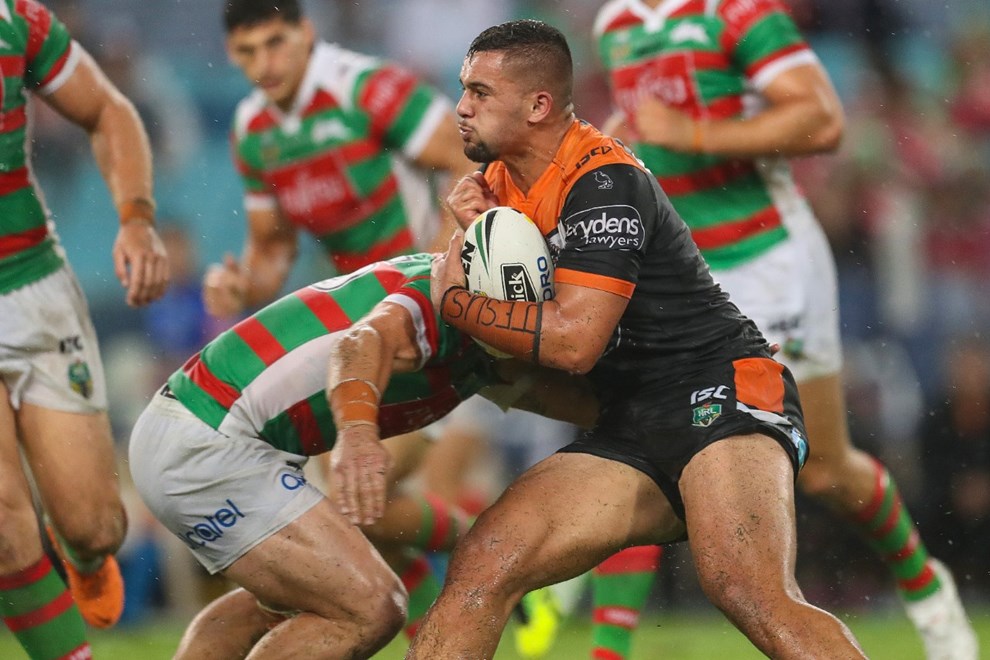 Despite a tough loss last weekend, Josh Aloiai is confident in Wests Tigers bouncing back this weekend with an improved performances against the Canberra Raiders.
Going into the match as firm underdogs, the second-year forward said a strong focus on remaining focused from the team has them in good stead heading down to Canberra.
"Something that JT [Jason Taylor] talks about a lot and that we're really buying in to is positivity and belief, and that's something that we're really taking upon oursleves this week," he said.
"We're really taken that as part of our culturue as a team.
"That's exactly what we're doing this week — believing in ourselves and staying positive."
After playing large parts of Sunday's game in the middle of the field with a reshuffled pack, Aloiai said he was looking forward to having key forward Tim Grant back this week.
"I love having Tim back — he's great to have around," Aloiai said.
"He always brings plenty of energy — it's like he's 20 years old or something!
"It'll be really good for our pack to have him back on deck this weekend."
See what Aloiai had to say in full about Sunday's clash with the Raiders above!
Don't miss our first game of the year at Leichhardt Oval on Sunday, March 26!